Whatsapp Bomber
APK
v2.0
Whatsapp Bomber
WhatsApp Bomber is an app that lets you spam your friends with messages.
Download

APK
Whatsapp SMS Bomber: In this Guide, We will show you how to send spam text messages to someone with Whatsapp SMS Bomber app. Whatsapp, From one of the most popular app for chat with friends, Relatives etc. nowadays, Peoples are searching for prank their Friends. This Guide Whatsaapp Bomber, is for fun & prank purposes only. please don't use this Guide for wrong Purposes. also checkout Dual Whatsapp trick.
Whatsapp is an app, which is hitting day by day. nowadays, people like to use Whatsapp, & almost every person have listened about Whatsapp. Because this app is very cool & light app for chat with your friends & wish your friends on festivals etc & much more. So guys, do checkout these cool whatsapp tricks too.
Whatsapp Bomber
Some people like pranks very much. so you spy whatsapp messages/ whatsapp spying & hang Whatsapp of your Friends. After you follow this guide, your friend will say you that whatsapp is crashing  on his device. Also we have shared a Tutorial About how to set whatsapp profile without crop it. so let's checkout full guide from here & follow it for prank purpose only. We have shared one new method here in this list, with the help of Whatsapp web method, which you can easily use and spam your friend's inbox of whatsapp. So Simply checkout this method now from below and enjoy this.
How to Bomb Your Friend's Whatsapp By Sending Unlimited Messages at Once (Via Whatsapp Web)
Note – You Must Already Installed Microsoft .net framework 4.0 for use this method.
At First, Download and Install Auto Spam Bot 2.0.
After Successfully Download it, Now Click on it and Open it.
Now you will see the option of enter text in this software. Enter text message of your choice which you want to send to your friend unlimited time.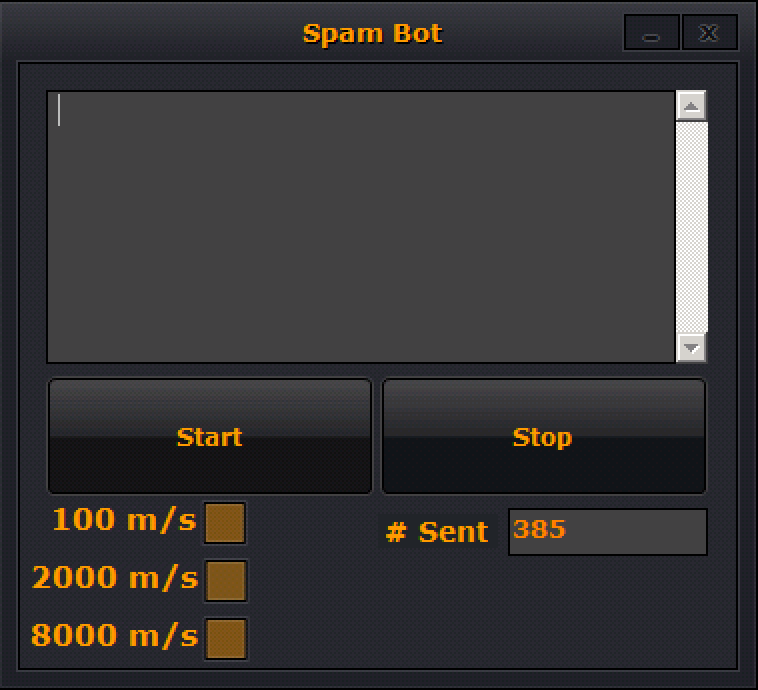 After enter text of your choice, Select Sending Speed of your choice like 100 m/s or 8000 m/s.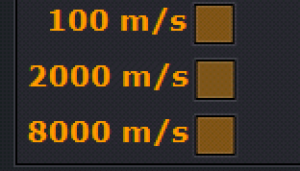 Now Open Web.whatsapp.com from your PC, and login with your Whatsapp account by Scanning your QR Code. and Select The chat of your choice which you want to spam.
Then Simply Click on Start button from that Software.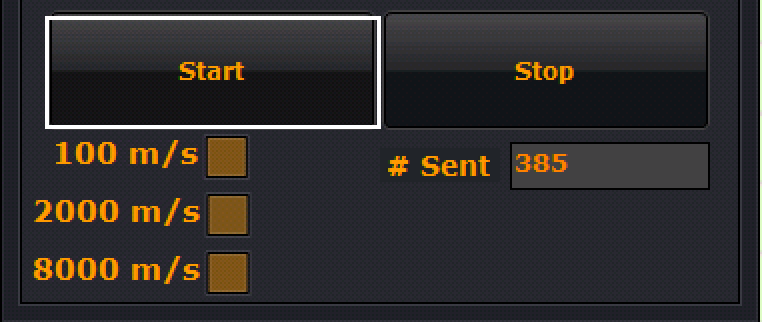 Click on Type a message field in Web Whatsapp.
It will start sending Messages Automatically in Rocket speed and you can now spam your friend's Whatsapp with this simple trick.
Note – Below Mentioned Whatsapp SMS bomber apk is no longer working because of Read more.. feature in Whatsapp. So We are sharing this Web Whatsapp Method for spam your friend's Whatsapp inbox :p
Requirements for Crash your Friend's Whatsapp Account
For Use this Whatsapp bomber app in your device, you need several things to be setup in your device. So Guys, Simply checkout some of the simple step now from below, Which you have to complete for download and enjoy this Whatsapp bomber apk in your device.
Whatsapp bomber app.
Android Device. Rooted or Not, Doesn't Matter. also see – How to root android phone.
Whatsapp Installed, Any Version Old or new. if you are using whatsapp plus or Whatsamapp or any whatsapp mod, don't worry. this guide will work surely for you without any issues.
Unknown Sources Enabled. For Enable Goto Phone's Settings, Goto "Security" & Tick on "Unknown Sources".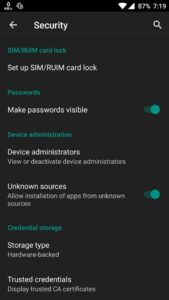 Working Internet Connection. any connection. 2G/3G/4G or WiFi doesn't Matters.
How to Crash Friend's Whatsapp Account by Sending a Simple Message
At First, Download from the top of the site. (No Root Required)
Then, Open The app & You Will See a Screen, Like Screenshot Below.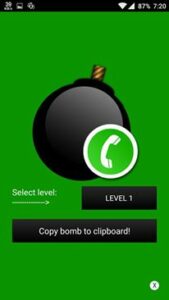 Now, Select Bombing Level from 1 To 5 According to your Choice. level 1 means, small bombing & level 5 means, Bomb at Highest Rate. you should choose between level 1 to level 5. if you are using this first time, then i will recommend you to use level 3 at firs. & see how it reacts.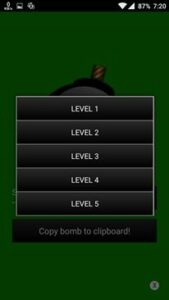 As soon you choose level, Now click on Copy Bomb to Clipboard Button.
& now, it will Copy full text & just send it as a message to victim ( Which person's whatsapp you want to crash)
So after send message, ask your friends to read your chats. his/her whatsapp account will be crash for some time or your Friend's Whatsapp will be hang.
Precautions While Using This Guide
You can use Whatsapp bomber app in your device from above guide, But you must notice below things, which are mentioned below for use this app in best possible way ever. Also have a look at How to block youtube ads in android.
Don't Select Bigger level like 4 or 5 level if your phone is low-end, like if your phone have 1GB ram, then don't select more than 3 level, because it will hang up your phone :p
it may also hang your whatsapp, so just send a message & after that clear chat history is necessary.
Some Cool Whatsapp Questions, Which Newbie Peoples May Ask
Q1) Can I read someones whatsapp messages online ?
A) No. You can't read someone's Whatsapp messages from any site.
also see – How to Schedule Whatsapp Messages.
Q2) Is It's Possible to Hacking a whatsapp account / hack someone whatsapp ?
A) It's Not Possible yet, & also I haven't found any app like Whatsapp phishing etc.
How to Recover Whatsapp After Bombing
It's Very easy to recover whatsapp when it hangs. if you was sending sms to your friends, & it hangs your Whatsapp, then follow below easy steps, for recover your Phone before bombing. or else, if any of your friend sent you Message, & your whatsapp hanged, then also below Guide will solve your issue for sure. check that out.
Just Goto Settings – Apps, Scroll down & Click on Whatsapp. Force Stop Whatsapp & Open it. now, don't read any chats, just tap on menu button, here you have to delete all chats & your Problem will solve.
If your issue is still not solved, then Just goto settings & clear it's data.
Must Check – How to Get Paid apps for free on Android
If whatsapp is not opening, then clear data of whataspp & register number again. this will solve your issue.
Whstapp Bomber
These days, Whatsapp Bomber is much more popular. people are looking for new tricks. in which they just want some fun. so I am sharing a trick, in which you can make some fun by crashing your friend's whatsapp account by sending simple messages. with this app, you just have to copy text & send it to your victim. As soon he open your message, his Whatsapp will be crash & he will not be able to use his whatsapp account at least for 5 minutes, depending on various factors like phone's performance, & bombing level. also checkout Root android without pc higher the bombing level,will increase the amount of trouble too. so, just try it out. best thing is that this app is completely free. you don't need to pay even any single penny for it. so check it out. this app is working on both rooted & non rooted smartphones. so no need to worry about that.
Final Words
So this was my Easy Guide for how to send spam text messages to someone & Crash / Hang your friend's Whatsapp account. So checkout this easy Guide & I hope you have liked this Article. Keep visit here for more tips & tricks like this. also have a look at Android Tricks. So, Guys Enjoy Whstsapp Bomber.