Hey Buddies, Today I will tell you about How can you Block Ads from YouTube Android app easily. Most of the people use Android devices these days, And using Apps Like Whatsapp, YouTube in android devices is also very common these days. But While Using YouTube in your android device, You may have seen that Ads comes before playing the video, Or while playing YouTube videos, Which is very irritating. This Method for remove ads from YouTube official Android app will work in any android running on any android version. So checkout more about this Guide now from below.
Must Check – Og YouTube Mod Apk
Remove YouTube Ads Android
So I am going to explain you, How can you Easily Remove Ads from YouTube in any Android device with the help of Xposed Installer Android app. Xposed is very popular and Good Android app, Which you must install in your Device if you have rooted android phone. Most of the Websites / Apps These days, Earns from Ads or affiliate. However, It's Not a Good Idea to remove Ads from Apps or using ad blockers etc. but still if you are looking for bypass ads in official YouTube Android app. Then you can simply follow below Guide for it.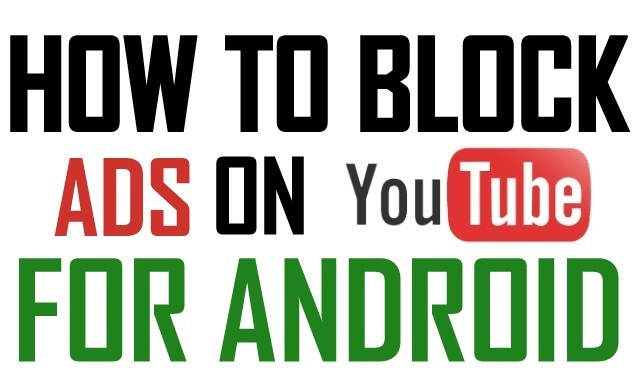 Requirements for Removing Ads from YouTube app in Android
Checkout Some of The Basic requirements from below, For Remove YouTube ads from your android phone easily. You have to download 2 Different apps in your phone + your phone must be rooted. Download and Install Xposed + YouTube ADAway apps in your phone via below download links.
Official YouTube Android app, In which you want to Bypass Ads.
That's It, Now checkout full Guide now from below for know more about how it works.
How to Remove YouTube Ads on Android
If you want to know more about how can you Remove All Kind of Ads from YouTube official android apk, then you can simply follow below tutorial. It's very easy now to removing ADs from YouTube app in Android easily. You just need rooted device, and xposed to be installed in your device. So checkout this step by step easy Guide now from below, for know more about How can you remove ADS from YouTube app in Android.
At First, Make Sure You have already Installed Xposed in your Android Device.
Now After Successfully Install Xposed in your Phone, Simply Install YouTube AdAway App Via Download Link above of This Post in requirements section.
Now Open Xposed From your Device Click on Modules.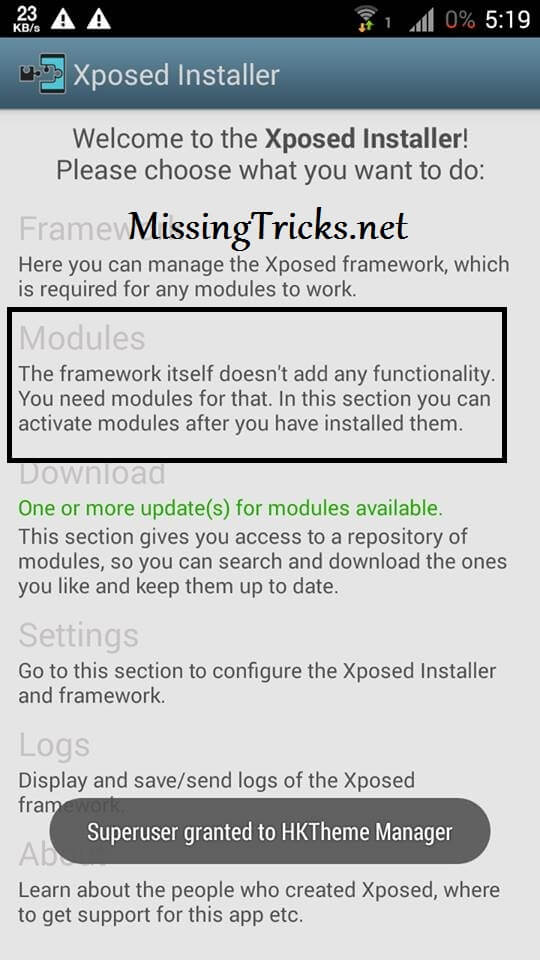 Now you will see YouTube AdAway Module here, Just Tick on YouTube AdAway app.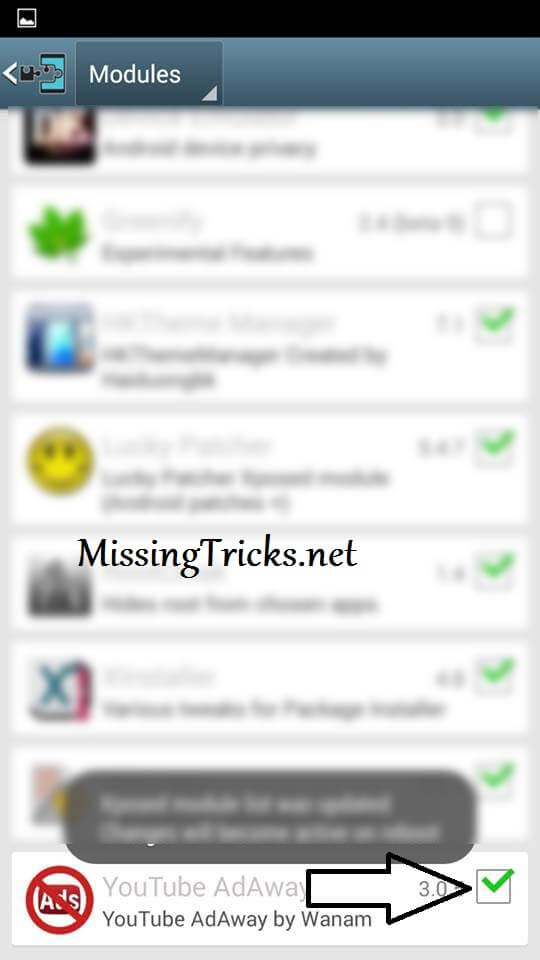 That's It, Now Restart your Phone Normally, and Open YouTube app, You will no longer see any Ads in your YouTube Videos.
You don't need to do any further settings, for blocking ads in YouTube official app. That's It Guys. Now, You will no longer see any ads in any YouTube Videos from your Phone. If you have not rooted your device, and want to use this YouTube adaway app in non rooted device, then it's not possible. You Have to root your phone for use this app. Now No longer need to skip ads in YouTube, Simply bypass it with above guide  🙂
Final Words
That's It Guys, This was The Easiest Way ever, for removing YouTube ads on Android apps. If you have any confusion or questions while following this Guide, then you can simply comment below, I will try to help you out. Please share this post via below social sharing buttons, If you liked it. Thanks for visiting this blog, and Stay tuned here for more cool stuffs like this.