whatsapp profile pic without cropping
Today, we gonna show you how can you set Whatsapp profile picture / Dp without Crop it in your Android Phone. Most of the people wanna set a Whatsapp profile dp, but It crops the pic & some important part of the picture miss out. So This is very Massive things. Now what you can do? Should you set Pictures After crop them, & miss out Some important part of picture? No, 😀 In this Article,  am gonna show you full guide about how to make Whatsapp profile picture without cropping.
Must Read – Run 2 Whatsapp in one Android Phone
Set whatsApp full size Profile picture without cropping
Whatsapp is the most trending Instant Chat Messaging app these days. Some people, wanna Add a Whatsapp profile picture/dp which is now fit in Whatsapp cropping. So Some part of the image will miss out. Sometimes, Important parts of Images miss out & anyone can't be able to Enjoy your Profile Picture because it shows half cut only. Als0o have a look at How to Send GIF Images in Whatsapp. This method can also work with Facebook Profile Pictures, so you can also call this guide as how to set profile picture on facebook without cropping.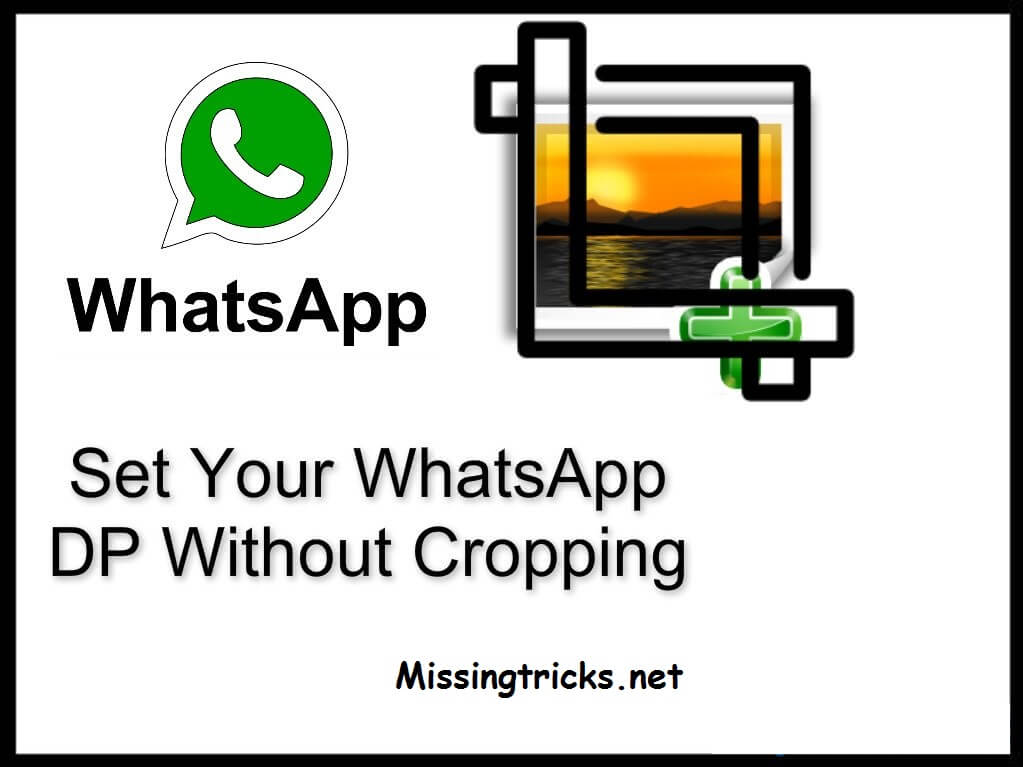 Day by day, Whatsapp Building with great development. Most of the people use Whatsapp for Chat with others because it's light app & very fast for chat with others. So Whatsapp tricks are also popular these days. so we are shared this trick. Also have a look at How to show whatsapp status online all day for fool your friends. You can set your Whatsapp profile picture in full size easily by cropping it with the help of Whatscrop app in few seconds.
Also read – Airtel 3g Trick for Android phone
In this Guide, we are sharing Whatscrop app, in which you can crop pictures for set as profile pictures, Like Whatsapp or any other Social Networking site which allows only square pictures to be set as profile pic. This Guide will also work with other apps. So real full Guide from Below, I hope you like this Article. also have a look at how to enable chat heads in Whatsapp. whatsapp profile picture crop without cutting image. Follow Full Step by step procedure from below, for know more about this method. Also have a look at How to upload full size profile picture at Facebook.
How to Set Whatsapp Profile Picture Without Cropping on Android
So Guys, Just Follow Some of the easy steps now from below, for set Profile Picture in your Whatsapp without cropping it. With the help of this simple Whatscrop app, you will be able to enjoy setting any picture as your whatsapp profile picture, don't ever worry about your profile picture crop system in whatsapp because this simple app will resize images for fit in square size without cutting the part of images. There are some easy steps with screenshots, have a look at it now from below.
After Successfully install, Now open the app, & Click on Picture option, then Click on Select Photo option to image from your gallery which you want to crop.
Now after select image, it will open image in the main screen of the app.
Now click on Background button to change Background of image of you want. (Optional)
You can Add any Background Color, Change Background Image, or add Photo frame according to your choice.
Then click on Save button, It will show few options, select WhatsApp profile photo and set your DP.
Now you'll be able to set full size WhatsApp profile picture without crop.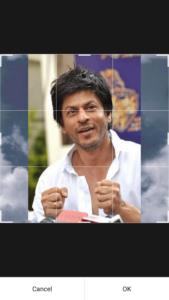 Note – Square image will be automatically saved in Capture folder.
Finally Fully Profile Picture here..
Video Tutorial on How to Set Whatsapp Profile Picture Without Crop
Just watch the video tutorial now from below for know more about how to set profile picture on whatsapp without cropping it with video tutorial step by step.
So Guys, this was the video tutorial, for set profile picture in Whatsapp, without crop it. you can checkout this video tutorial, for easy guide. also you can follow above steps, for this guide. so now, set your favorite picture on whatsapp, without crop it. Now don't worry while setting up profile picture in your Whatsapp. Also have a look at Whatsapp plus and GBWhatsapp for hide online status easily from Whatsapp. you can set up any profile picture, without losing some part of the image in your Whatsapp. Also comment below if you have any issues.
Conclusion
Setting Profile Picture in your Whatsapp irritates because it crops picture & part of picture miss from Profile pic. So for overcome this problem, we have found a solution for it. & Follow above guide for Set full size whatsapp profile picture. I hope you liked this article, keep visit here for more Stuffs like this. Thanks for Visiting.