FRP Bypass
APK
v2.1
FRP Bypass
FRP Bypass Apk is a free Android app that helps bypass Google Account lock on Android devices.
Download

APK
What happens when you or someone else do Factory Reset Protection on your android phone and you forgot the credentials of your Google Account? You are not able to access and use your own phone as it asks for Google login. Your phone becomes useless then and you wish to sell it without knowing that you can correct it. So, what to do in such type of situations? Yes,You need a FRP Bypass App which lets you back into your phone. Here is everything about it. With the release of Android Lollipop 5.0, Google released a new feature called Factory Reset Protection (FRP). Apple iPhone's security was always compared in front of Android and thus Android was criticized for not providing security to its users. Even users felt that Android was not that capable of protecting its users' info and private data.
Android developers have been regularly working and improving their security features so that the users do not face any troubles. They keep launching new security measures in the market to protect our phones from intruders in case it gets lost or stolen. One such feature is the FRP ( Factory Reset Protection) by Google. With the help of Factory Reset Protection, in case your phone is lost or stolen now all your private data can be protected and recovered using this feature. But these features sometimes backfire like if you only forgot the Google Account details. Then you don't know how to access your phone back. So, we're going to tell you everything about the FRP and FRP Bypass Apk and where to download the FRP Bypass Apk 2018 latest version and also the tutorial which shows how you can bypass the FRP Lock.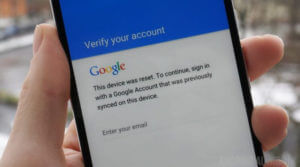 What Is FRP And How It Operates?
Factory Reset Protection feature was released by Google with Android Lollipop 5.0. If you have misplaced your phone or it has been stolen, your phone is locked. Thus, it prevents any intruder from accessing your phone and all your private data. FRP is automatically activated at the time you setup a Google account. This is a very helpful feature for us but sometimes if we're not cautious, this can backfire. If you yourself sometimes reset your phone and then forget your Google ID and Password then it is a big problem. Also, if you buy a second-hand phone and the phone somehow requires you to sign in and you don't know the user credentials, then you just have a box in your hand instead of a phone.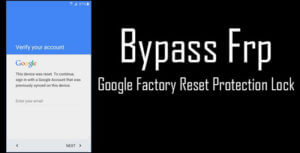 So, there are many instances where you'll find yourself in trouble due to this FRP feature. Also, you cannot break this feature and also there's no other way out except bypassing it. Yes, FRP can be bypassed with some time and attention with the FRP Bypass Apk 2018 latest version. Here, we're gonna tell you about it now.
Download FRP Bypass Apk 2018
Now we're going to give you the actual link from where you can download the Factory Reset Protection (FRP) Bypass Apk Latest Version 2018. This app is compatible with all android devices no matter which you have got. FRP Apk works absolutely well with all devices. But make sure that the device is running on Android's Lollipop version 5.0 or more. You'll be definitely needing to bypass the FRP lock if you'v got a Samsung device. Here's the link to the Apk download:
The file size is very less around 50 Kb and it will be downloaded within few seconds.
After downloading the app from the above link, open downloads folder in the PC.
Install the Apk and allow it attain the needful requirements.
Follow the steps for the bypass in the tutorial video given below and unlock your phone.
What Is FRP Bypass Apk 2018?
FRP Bypass Apk is an app through which you can bypass the Factory Reset Protection (FRP) feature in any android device. You just require a little bit of technical knowledge and then you can easily bypass the feature. In the starting, it didn't work but after few updates and improvements, it worked absolutely well.
It doesn't break the FRP or unlock it. It simply works to just bypass the FRP screen and help you. Through some video and web tutorials on the internet, you can easily learn how to use the Apk. Here, you'll get the link to download it. Also, you needn't worry about the safety of this app. It has been tested by several users and developers and it's perfectly safe to download and use it. It won't cause any harm to your android phones.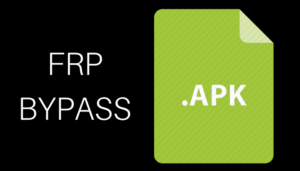 There are few things you require to bypass the FRP – your phone, a PC or laptop, Wi-Fi connection and cable.
Another Link (Paid)
If in case your phone is not unlocked by the above link, you can try another one which takes a small amount. But they do have a money back policy if they fail to unlock your phone. So, don't worry your money won't get wasted.
Also, you won't have to do anything, they'll help you in unlocking your phone. So, if you're not that much into technology you can use this one. This will ease your work and you will be able to access your phone back again without any hard work or bypassing yourself.
Conclusion
So, this was all about FRP Bypass Apk and how to download it. You learnt all about FRP and how it works and also how we can bypass it using the FRP Bypass Apk 2018 latest version. If the link is not working somehow and you are not able to bypass the FRP lock in your android device even after multiple trials, try downgrading your Android version to 5.0 Lollipop because it's absolutely working fine in all 5.0 devices. So, it might work after downgrading your Android version. You can go to any mobile shop to help you downgrade your Android device.
Also do have all the requirements like USB drives so that the PC or laptop can recognize your device and you can bypass the FRP. Also, remember as lot of bypass methods are coming up, Android developers are getting serious in the security. So, these tricks might not work in the future but at present they are working completely fine.