passcode for whatsapp
Lock Whatsapp Messages: Hey Guys, Most of you are Already Using Whatsapp in Your Device. If you want to Add Locker in your Whatsapp, Then This Tutorial is Specially for you. By Default, there is the No option for lock Whatsapp in Android device. Anyone can see your Private Whatsapp Chats / Messages from your device easily. So you need to Secure your Messages, and Set Locker in it. Below is The easy Method for how to lock my whatsapp messages. We have Awesome Solution for Setting Password in Whatsapp with the Help of Third Party Apps. If you want to use 2 Whatsapp Accounts in your Phone, then checkout Dual Whatsapp Method. With Below Instructions, you will be able to Set Password in your Android Device easily.
lock whatsapp with password

If you are using Whatsapp in your device too much, or use rarely, and want to Lock your Whatsapp for prevent someone for reading your Chats, Then you have to Set Pattern lock in your Device in Whatsapp. You can Set pattern lock in main device, but when you give your device to someone after unlock it, then he / she can read you Chats / Conversations in Whatsapp, and it may cause trouble for you. So you need to Lock Whatsapp In your Phone. Also Checkout how to Read Whatsapp messages without Open app. This is the Easiest Tutorial for Locking Down Whatsapp with Pattern Lock. If you want to send Whatsapp messages to someone, then you must checkout How to Schedule whatsapp messages, for Send message to someone in Exact timing. So Checkout Below Tutorial now for Setting Pattern lock in Whatsapp.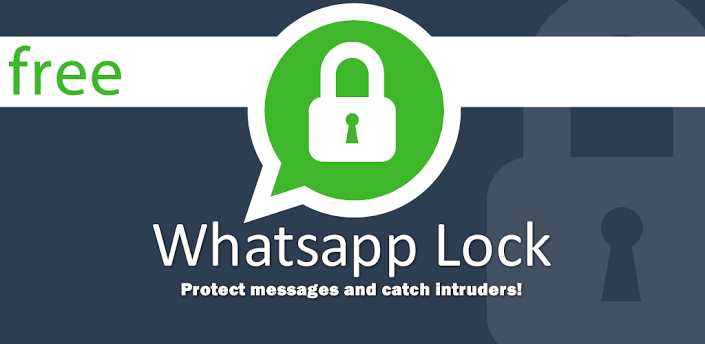 Also Checkout:  Latest Whatsapp DP Collection.
How to Set Pattern Lock in Whatsapp on Android Device
At First, You Need to Install one Third-Party app in your Device for Set Pattern Lock in Whatsapp. CM Security app will do best work here, download CM security app now from Play Store
After Successfully Install CM Security App in your Device, Now You Will See Lock Icon in Top Right Corner of Screen. Simply Click on Lock Icon.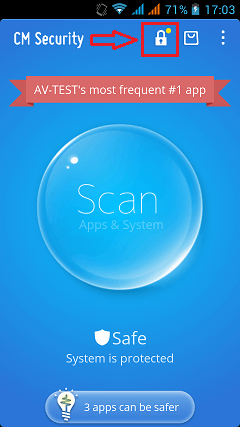 Now, It will Show you List of Apps Which you Have Installed in your Device. Simply Scroll Down, and Select Whatsapp from list, and Click on Tick Option.
Now, It will ask you for Setting up pattern lock, enter any pattern of your choice, which you want to set for unlocking your Whatsapp with Pattern Lock.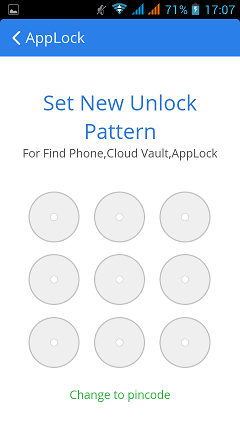 After Successfully Setting up Pattern Lock, Draw Pattern Lock Once Again For Confirm it.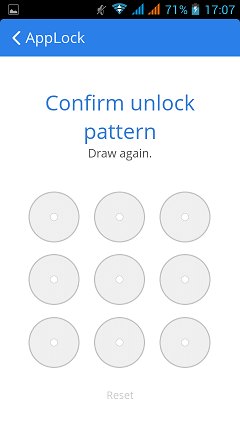 After Draw Same Pattern Once Again, it will show you Success Message, it means now you have Successfully locked your Whatsapp. Simply Click on Done button from here.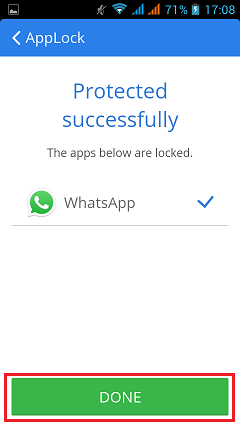 Now Whenever you will Open Whatsapp, It will ask you for Enter Pattern lock in your Device, Like Below Screenshot.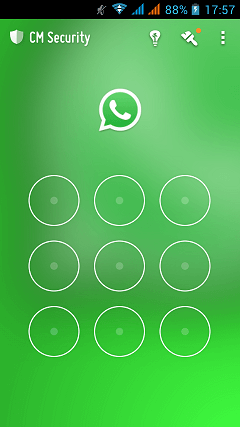 Also See – Set Whatsapp profile picture without crop it.
How to Remove Pattern Lock From Whatsapp
If you have setted up pattern lock in your Device with above method, and you want to remove pattern lock now then simply follow below steps for remove pattern lock from Whatsapp. Also Checkout Whatsapp Bomber for crash your friend's Whatsapp Account with Just one Simple Message.
At First, Open CM Security App from your phone and click on Lock Icon from top right corner.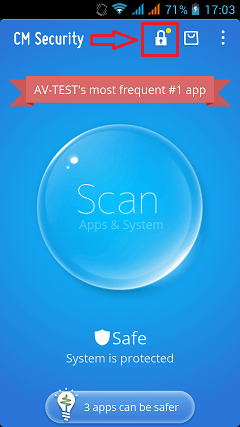 After that, it will ask you for draw pattern lock in your Device. Simply Draw Pattern lock, which you was setted up earlier.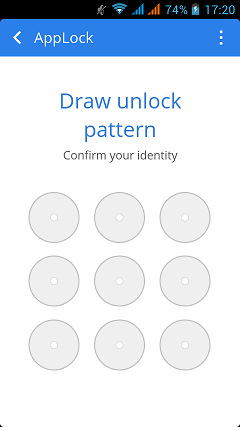 Click on App Lock option from here, and it will show you list of Installed apps again, click on Whatsapp Icon, and Untick on Lock icon.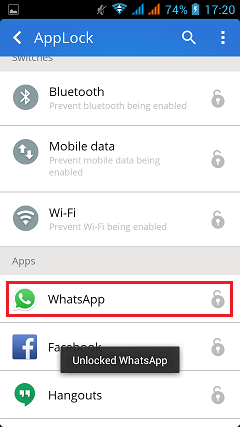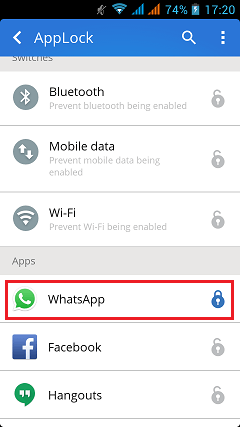 and you are done, now You have unlock Whatsapp from pattern lock, and it will no longer Ask for Pattern / Password in your Whatsapp. This was the easy tutorial on Setting Up Pattern lock in Whatsapp Device. You can Follow this same procedure for Set Pattern lock in Different apps like Messenger app, Facebook App etc or any other app of your choice. If you have any Suggestion regarding this Guide, then please share it via Comments below.
Final Words
So Guys, This was the Easiest way for Setting Pattern lock in Whatsapp. You can now Set Pattern Lock in your Whatsapp With the help of Simple Apps. Previously, we was also shared How to Enable Chat Heads in Whatsapp Like Facebook messenger app, also check that out once. Feel Free to comment below, if you have any issues while following above Guide. Stay tuned here for get more cool tutorials and stuffs like this. Thanks for visiting. Enjoy Tutorial on how to secure whatsapp with password.