record whatsapp calls
Hey Guys, If you are Looking for Whatsapp Call Recorder for record Whatsapp Calls on Android or iPhone, then you are in Right Place. Whatsapp Needs no Introduction These days, Everyone Use it For Chat With Friends / Family Members / Relatives and Sometimes with Strangers. Using Whatsapp Call Is also very common these days. Many of you are Talking with others on Whatsapp Calls, Because of Increasing Voice Calls Rates Day By Day. It's Very good to Use Whatsapp Calls to Chat With others because it will save your money, and it will be great fun to talking with your WiFi or Data Connection with others. how to record on whatsapp without holding, full step by step tutorial explained below.
Whatsapp Call Recorder
Whatsapp Call Recorder is very big Question These days, Many of you are looking for How to Record Calls from Whatsapp Easily. So In This Tutorial, I will Guide you about Easy Way to Record Whatsapp calls with whatsapp call recorder for android / iPhone. If you are thinking about can we record whatsapp call? then answer is yes, you can easily Record Whatsapp Calls with your Android or iPhone Devices easily in just few clicks. record whatsapp call android with simple app. There is not official way for record Whatsapp calls, you have to use third-party apps for this purpose, which I have mentioned below. Also have a look at How to Send Fake Location on Whatsapp  if you want to fool your friends easily. So Guys, Have a look at Full Tutorial now from below on Recording Whatsapp Calls.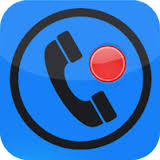 whatsapp call recorder iphone
I Have also Posted Tutorial on How to Record Whatsapp Calls in iPhone. But Remember That you Have to Jailbreak your iPhone, if you want to record Calls in whatsapp with iPhone Device. Jailbreaking iPhone is Kinda Similar to Rooting Android Phone. With your Jailbreaked iPhone Device, you can do various things with it. After Jailbreak, you have to Install Cydia in your iPhone, and Update REPO Then you have to install one simple Whatsapp Call recorder for iPhone, which I Have Mentioned below. If you don't know about How to Record Whatsapp Calls, then checkout official Whatsapp answer regarding this. So Checkout Full Guide now from below, for record whatsapp calls from Android or iPhone Devices.
How to Record Whatsapp Calls on Android With Whatsapp Call Recorder Apk
For Record Whatsapp Calls from your Android Device, you can simply follow below steps, you don't need any root access for use this app in your device, to let's have a look at step by step guide now from below.
At First, Download and Install whatsapp call recorder apk in your phone from Below.
[sociallocker id=15180]
[/sociallocker]
After Download Above app in your Device, Now Install is as Normal apk, and then Open it.
Now, You will See Some options in This app, Don't be Panic, Simply Click on Red Round Circle For Start your recording. After you Connect your Call with Someone, you can click on Red Round Button, and it will start recording your Whatsapp Call.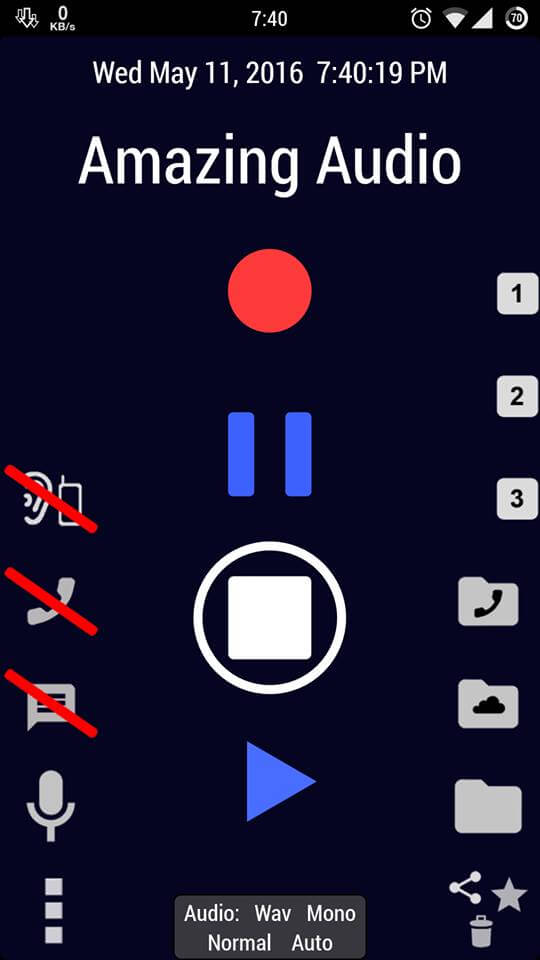 Then Click on Square Button to Stop your Recording, and click on play Button to Play your Recordings.
You can Find your All Recording in File Manager – Amazing_AVR Folder.
So Guys, This was the Way, Which you can follow for Record Whatsapp Calls in your Android Device. Now Simply Follow Below Tutorial for Record Whatsapp Calls in your iPhone Device With Cydia.
How to Record Whatsapp Calls in iPhone With Cydia
At First, make Sure your Have Already Jailbreak your iPhone, and Cydia Installed in it, after that you can follow below steps for record whatsapp calls with iPhone.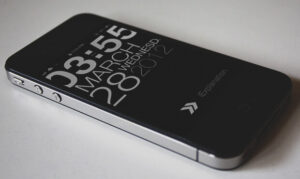 Open Cydia from your iPhone, in which you have already installed Cydia. Now you have to Download Watusi under BigBoss repo, which is the best Cydia Repo For iPhone.
This App Will Cost you 1.99$ , if you wish to purchase it then you can purchase, or you can find it from Google for free.
After Successfully Install Watusi in your iPhone Device, Now Open Whatsapp and click on Settings.
Now you will see the option of Watusi Preferences there, simply click on Record Calls option, and enable it.
Now, Simply Make a Call to anyone, and your Calls Will be recorded Automatically. Tap in Recent Panels Button and you will see your Recorded Calls there.
Final Words
So Guys, This Was the Easy to Record Whatsapp Calls on Android or iPhone Devices. If You Talk with your Friends on Whatsapp, and want to record Calls, and you are not able to find any Good app, then simply you can follow above method, It will help you to record your calls on Whatsapp with Android or IOS Devices. If you have any other questions regarding this Blog, then simply comment below, I will try to answer your query. Thanks for visiting and keep visiting SoftBigs for more cool stuffs like this.