Hey Fellas, In This Guide I will tell you about how to show whatsapp status always online when you are not online, yes you hear it right. It's Possible to show your Whatsapp Status always online, for make other people Jealous. Many of you, already tried to search about How to Hide last seen in Whatsapp etc and much more whatsapp tricks like this. Today, We will be talking about Showing Your Whatsapp Status always Online, When you are offline too.
How to Show Whatsapp Status Always online?
There are Millions of People, Who are using Whatsapp In their device for Chat With others. Checking Online Status of friends is a very common thing in Whatsapp. If you want to use this trick for whatsapp always online hack / trick in android, then you have to use this Gbwhatsapp apk, Which is the mod version of original whatsapp apk, with some more features. Previously, We was shared How to Record Calls on Whataspp.
Whatsapp Always Online On iPhone
If you have iPhone Device, and you want to Show Whatsapp Status always online, then there is no way available this time, it may available in future. But there is one Good news, GBwhatsapp apk is available for android devices, and it's very easy to show whatsapp status always online with just few clicks. So let's have a look at step by step guide now from below for this whatsapp nascondere online android app trick.
How to Make Whatsapp Always Online Without Being Online All Day
At First, Download and Install GBWhatsapp in your Device from here – Download GBWhatsapp
After Successfully Download GBWhatsapp in your Device from above Link, Now Simply Open it, and It will ask you to verify your Number.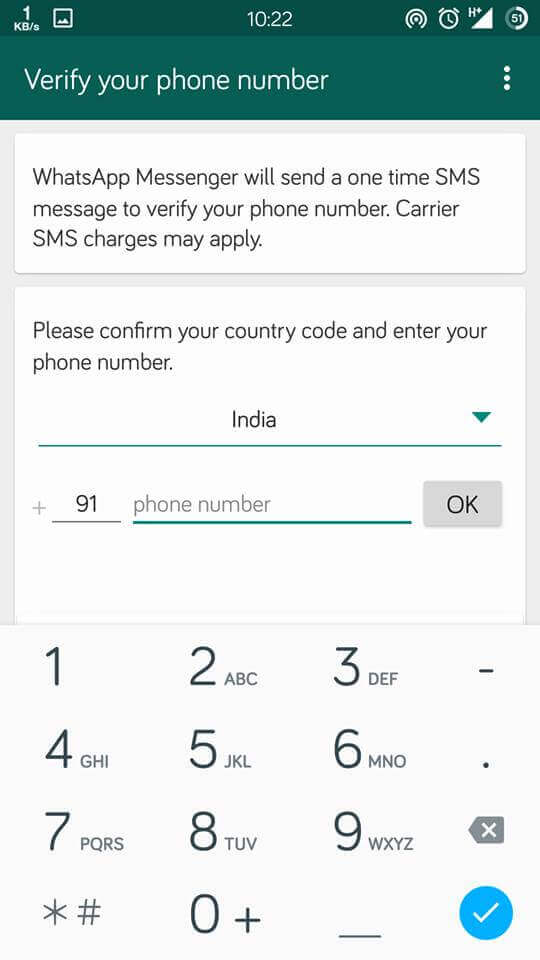 Simply Enter your Number, and It will Automatically Verify your Number Via OTP Code, Just Like Normal Whatsapp.
After Successfully Verify your Number, Now Enter your Name, and Click on Next button for complete setup of this app.
Now, You will see This app is kinda Similar to Normal Whatsapp Apk, But have different theme, and some cool features like Hide Online Status, Hide Second Tick and much more. You can Find These Options by pressing menu button, and select Privacy Option.
Now, Simply Press Menu Button from your Phone, and Select The Option of GB Settings.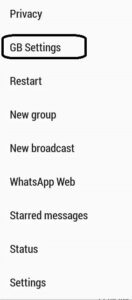 Scroll Down a Little Bit, and click on Other MODS option.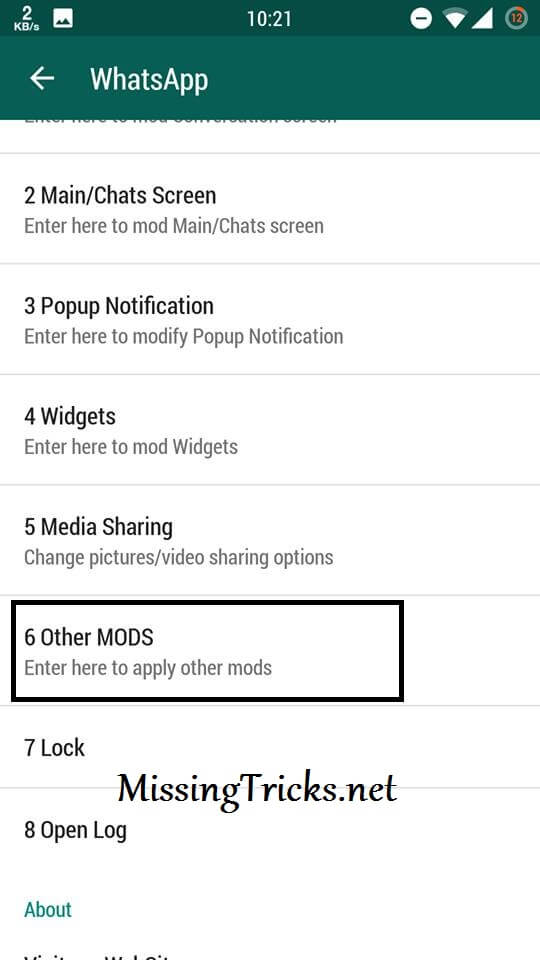 Simply Tick on Always Online, and click OK To Restart GBWhatsapp.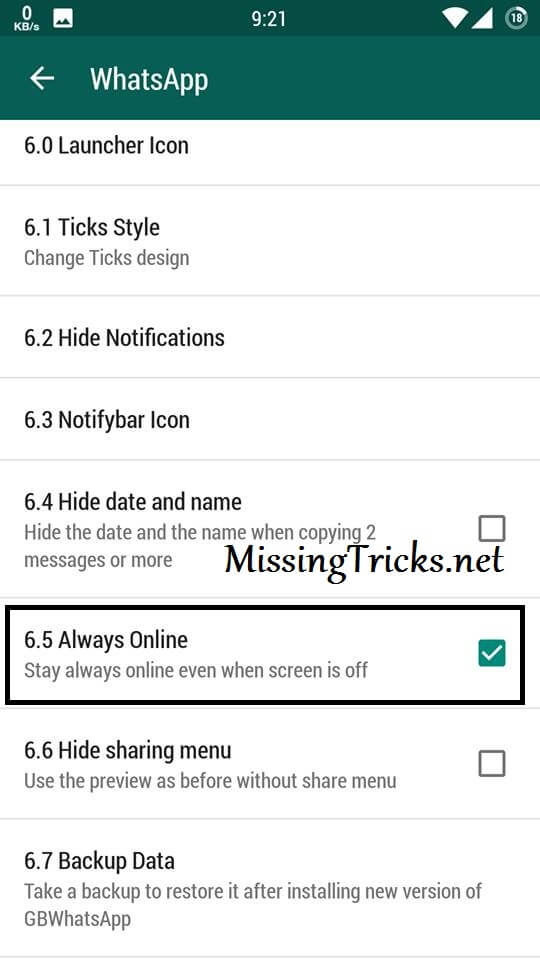 and you are done, Now your Whatsapp Status will always Show online even when your Screen is Turned off.
Proof :-
Some Tips While Showing Whatsapp Status Always Online With GBWhatsapp
Do Not Swipe GBWhatsapp from recent apps panel, It will kill the app and your Whatsapp Status will not sho online, This app needs to be run on Background for keep showing your Whatsapp Status Always Online.
Make Sure your Mobile Data or WiFi Data is always Turned on For use this trick, If you Turn off your Data, then this app will no longer show your Whatsapp Status to online.
Note – I am also using GBWhatsapp in my device from few months, and it's working very well, So Don't worry about that.
Conclusion
So Guys, This was the easiest way ever for show your Whatsapp Status always online, without being Online all day. For Several reasons you may need to use this trick, like Showing off in Front of friends and much more. So have a look at full Step by step guide now from above, and enjoy it. For any questions or suggestions regarding this post, you can simply drop a comment below, I will try to help you. Thanks for visiting, and keep visiting at SoftBigs for more cool stuffs like this.