ViPER4Android Install Android: Hey Guys, If you are looking for Installation Guide for ViPER4Android in Android, then you can follow this Guide. Last Time, I was posted about how to install dolby atmos in Android, Now I am sharing this ViPER4Android installation Guide. You can also try Dolby Atmos installation Guide, it's also working like charm in many android devices. Some devices Supports ViPER4Android, and some devices supports ViPER4Android. I have found this guide on xda forums, about how to download and install Viper4Android in Android devices. This app can work in any Android Device, With any Android Version without any issues. Previously, i was shared how to flash custom recovery with flashify app, check it out.
Install Viper4Android On Any Android Device
In This Tutorial, I will tell you Features of ViPER4Android, How to install it with step by step tutorial. If you love to hear music from your Android phone, then you must install this ViPER4Android in your phone. In Most cases, ViPER4Android provides great audio output from headphones. You can control audio output from your Android Device, with the help of this Viper4Android App. For use this app, you need to Install Busybox in your Phone, I have also provided how to install Busybox. Also have a look at How to increase download speed in android. If you want to Install Viper4Android in your Phone, Simply Checkout Step by Step Guide now from below.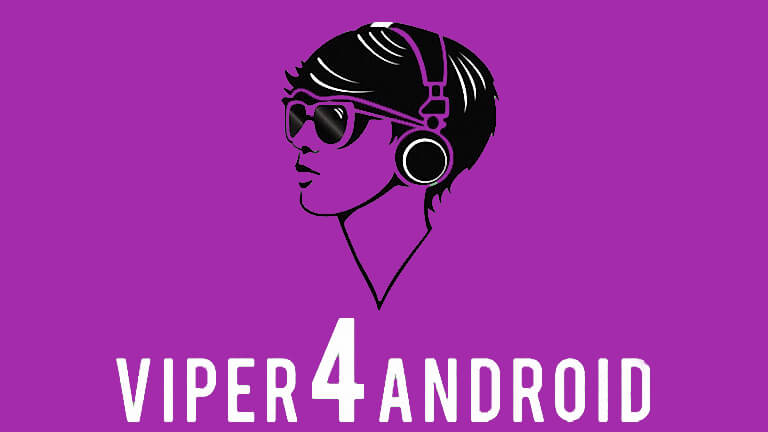 Features of ViPER4Android for Android
Viper4Android Comes with lots of features, which you can checkout after using this app, below I have mentioned some of the super cool features of this Viper4Android for android.
AnalogX: With the help of A Class amplifier, you will get richer and warmer sound from your device.
ViPER-DDC: Now you can Enjoy HiFi Sound in your Device with the help of ViPER4Android app.
Spectrum Extension: Make your music lossless and high frequency with the help of this app.
x86 Platform Support: This app also supports Atom/Core i3/i5/i7)  X86 Devices.
USB/Dock effect Support: You can also enjoy output from USB / Dock Devices.
Speaker Optimization: You can enjoy Awesome quality audio from Speakers from your device.
And much more features are there in ViPER4Android, you can try in your device and come to know more about it.
Requirements Before Install ViPER4Android in Android
For Install this ViPER4Android in your Android device, you need several things to be setup in your Android device, have a look at below steps, for ready your Android device before installing ViPER4Android.
[sociallocker id=15180]
Your Android Device Must be rooted for install ViPER4Android. ( How to Root Android Without PC )
Busybox Must Be Installed in your Device (Installation Guide available Below)
ViPER4Android Download – Download
for android 2.3 – 3.0 or devices – Download
[/sociallocker]
How to Install Busybox in Android
For Use ViPER4Android in android, you need busybox to be installed in your phone, follow below simple steps for know more about how to install busybox in android devices.
At First, Download Busybox from your device from here – Download Busybox
Now, After Download Busybox app in your phone from above link, simply open it.
Simply Click on Install Button, Like Below Screenshot, an wait for few seconds, this app will ask you for root permissions, click on grant button.
and you are done, you have now successfully installed busybox in your device. Now Follow below Easy Steps for know more about How to Download and Install ViPER4Android  in any Android Device. If you are getting any error while installing Busybox in your device, then simply comment below, I will try to help you.
How to Install ViPER4Android in any Android Device
At First, Download ViPER4Android app in your Android Device from above link from requirements.
After Successfully Install ViPER4Android app in your device, now open this app from your phone.
Once you Open ViPER4Android app from your Android Phone, It will show you to update drivers, simply click on YES option, and wait for few seconds.
This app will ask you for root permissions, click on Grant option, and this app will start installing ViPER4Android drivers in your Phone's System Files.
In Few Seconds, this app will show you installation success, reboot device to continue. Simply Click on OK Button and restart your phone for make the changes.
So after reboot your device, you will feel the difference in the audio output from your device. Some of the users are facing viper4android driver install failed busybox error, so in this case you must double check if your device is rooted properly or not, and busybox must be installed Correctly. Watch Video tutorial now from below, for know more about how to Install ViPER4Android in android Devices.
Video Tutorial on How to Install ViPER4Android in Android Devices
Final Words
So Guys, this was the easy guide on How to Download and Install ViPER4Android in any Android Device without rooting it. This app will give you great audio output with great effects of your choice. If you listen to lots of music, then you can try it out. If you have any further questions regarding this Guide, then simply comment below, I will try to help you out. Thanks for visiting and stay tuned for more cool stuffs like this.