TrueCaller Online Script
Hey Guys, in this Tutorial we will tell you about TrueCaller Script. We have discovered TrueCaller Script, which you could use on your phone or PC for search number and find their Info. You can get information or number like their name, image, email address, Carrier, Gender etc. This information will be useful if you are getting calls from unknown number. You can check who is actually trying to call you from number. This script will give you information about various things of the caller. You may have already know about TrueCaller app, which you can use on mobile Phones. But some people don't like to install TrueCaller on their Phone, due to some reasons like eat space, ram, slow down device etc.
TrueCaller is one of the best Website/App, they have huge list of user database, which number belongs to which person etc. You can get information from TrueCaller without actually installing it with the help of our script. If you are looking for some ways to get information of callers without actually installing any kind of app, then TrueCaller script is made for you. You can use this script anytime you want, there is no limitations for use this Script. This script can be use any of the device. You can also see that this script works really fast. You can use this on your phone easily without any worries. So let's have a look at below about how can you use this TrueCaller Online Script on your phone.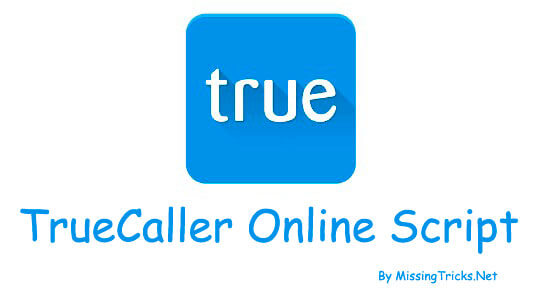 How to Use TrueCaller Online Script
Want to know about how to use this script? you can simply have a look at this script from below. You can use it, it's very easy to use. But if you wanna checkout steps, then you can also check that out. We have provided step-by-step tutorial below which you could use. TrueCaller Online script can be used by following below steps.
Visit TrueCaller script page from here – TrueCaller Script   
One you Opened above Script, you can see the options to enter country code and mobile number.
You'll see the results, Just like below screenshots. You can check about it.
So this was the easiest way ever which you could use on your device. This script is specially created for our users. You can use this script to find/search phone numbers of any country. For example you can also search U.S people's phone numbers with this script or any other country. We will try our best to keep this script up and running. So simply use this and share with your friends.
Conclusion
So guys, this was the TrueCaller online number search script, which you can use on your phone or PC. TrueCaller is one of the best website, they have huge database. So let's have a look at this script now and let us know about your feedback below. Thanks for visiting and stay tuned at MissingTricks for more cool tips & Tricks like this.