Want to transfer files from your Android Phone to PC but don't have the USB cable? Or want to Transfer data Like Images, Videos, Audio songs etc from your Android Phone to PC without Data Cable Via WiFi, then you can simply follow below Guide. I will tell you the easiest way ever for transferring files from your Android device to PC without any kind of cable, With the help of simple Android apps. Previously, We was shared How to Download Files to Memory card in android , Now we are sharing this Guide for data sharing from Android to PC via WiFi.
Transfer files from Android to Pc WiFi
There are many android apps are available for this Purpose, But only some of them are working perfectly. I have tried many of these apps, and I have found Some of the best apps ever for this purpose. So Let's have a look at some of the best ways ever for sharing files from Android to PC without any kind of data cables. Also have a look at How to Kill Wifi with pc. You can use this software in your Android, and then copy data from your phone to your PC or laptop.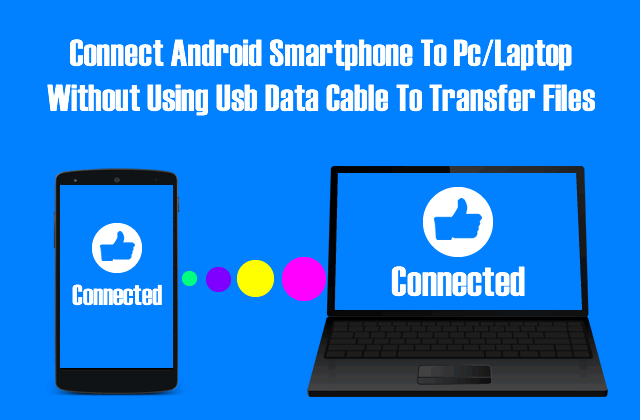 I have shared 2 Different Methods, Which you can use in your Device for sharing data from your Android device to PC. So Simply you can have a look at the both methods. You don't need any USB Data cable for use this apk in your device. You can Use this app for free in your PC. Few days back I was also shared how to remove background from images on android so must check this out.
Requirements for Using These Apps
If you want to follow this Guide, you need several things to be setup in your device. So let's have a look at some basic requirements, for follow this guide now from below.
Any Browser Must Be Installed in your PC.
Your PC and Android Device Must be Connected to the Same WiFi Network.
Data sharing apk (Download link Below in Steps)
Any Operating System in PC.
That's it for the requirements, Now Simply have a look at the methods for sharing data between from your Android to PC easily without USB Data cable. I have shared Easy Guides with step by step & With Screenshots. So check it out now from below, and share data from your Mobile to PC without any cable.
How to Transfer Files from Android to PC with Software Data Cable App
At First, Download Software data cable app from Play Store
After Install Above app from Play Store in your Android device, Now Open this app.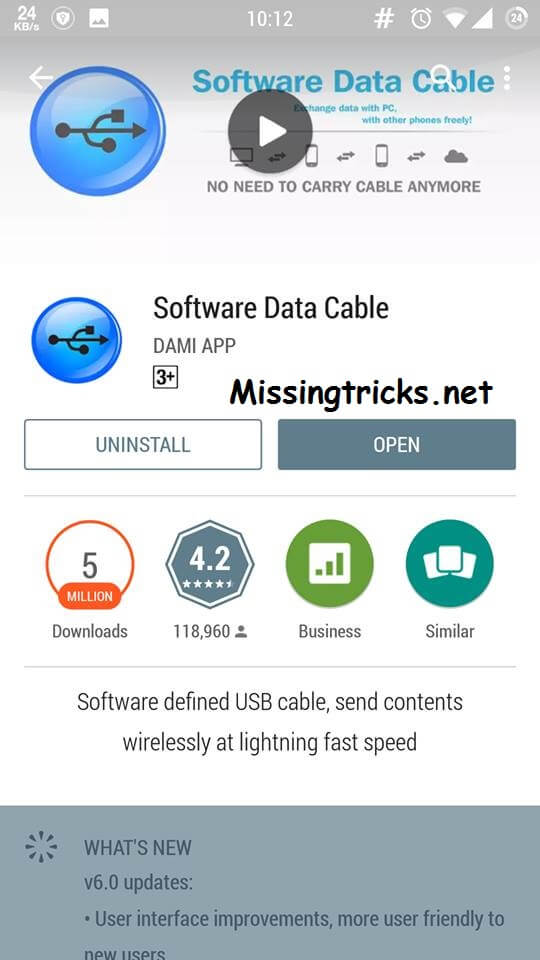 Now Click on Computer Icon from there, Just Like Below Screenshot.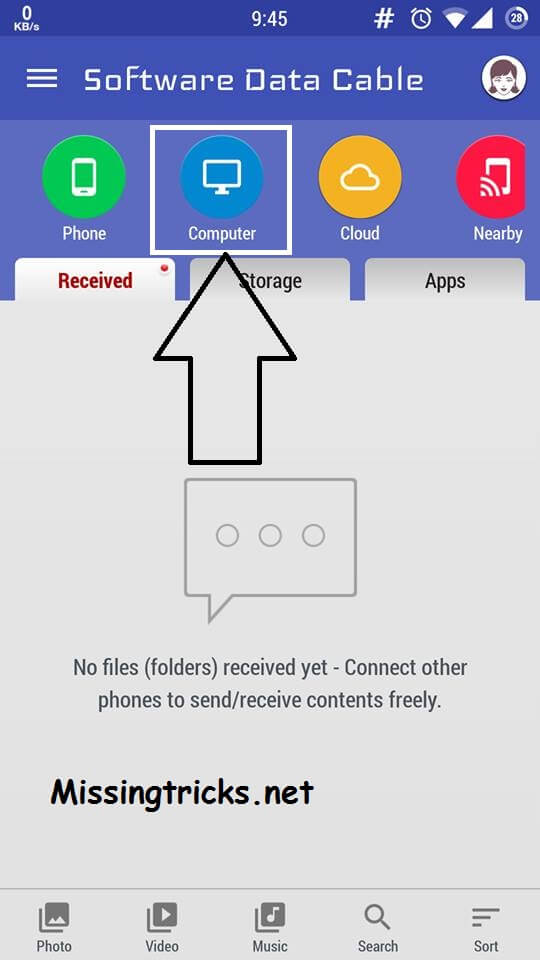 Click on START SERVICE option from Bottom Left corner of the app for start data sharing service from your PC.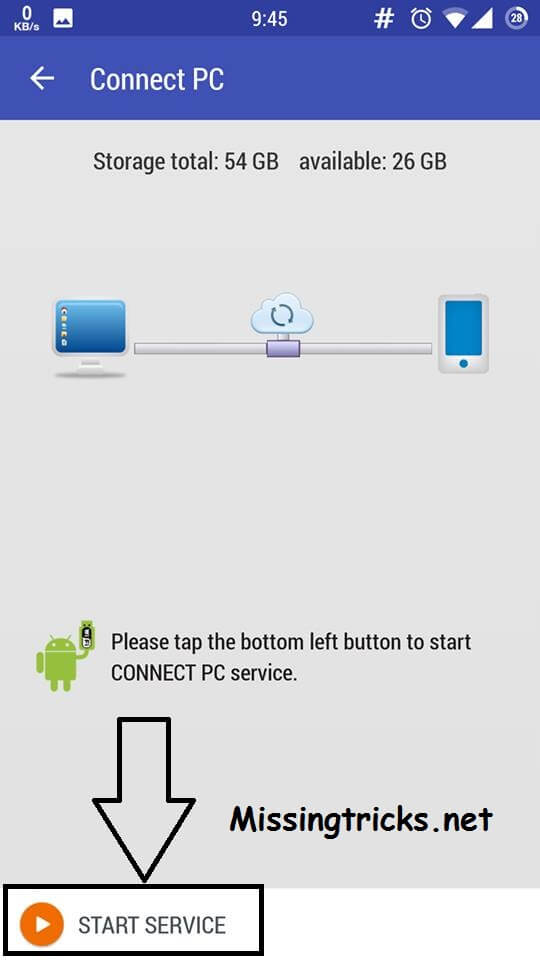 You will get the IP Address from the app screen, Simply Enter the URL In your PC's Browser Like Mozilla or Chrome etc.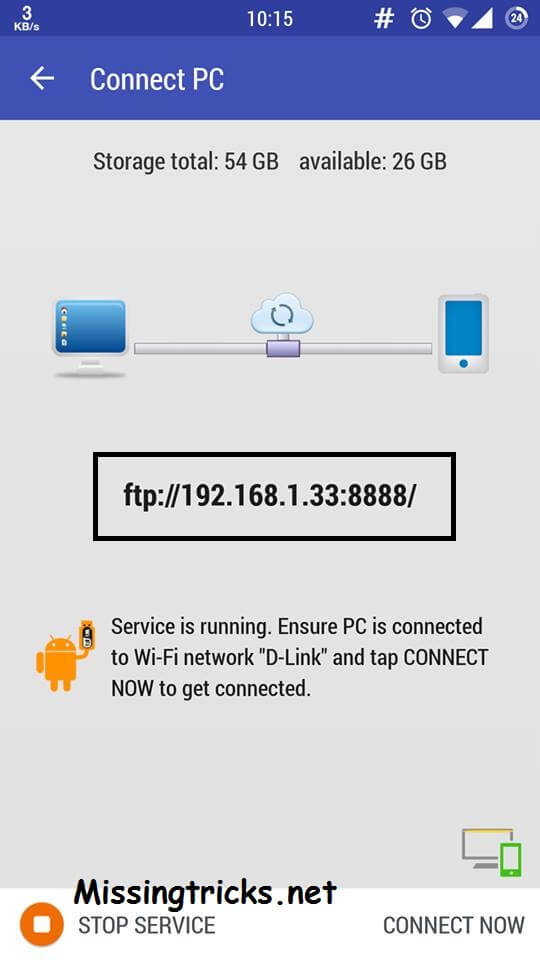 It will Open Full List of Folders which are available in your device. browse among the folders, and select the file of your choice which you want to download, Just Click on it and it will copy the file from your android to PC in speedy way.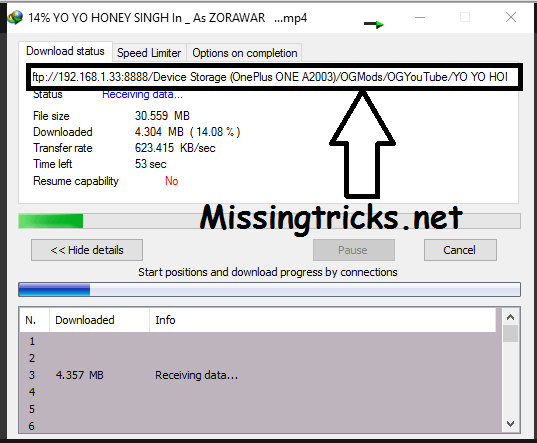 So Guys, This was the way to send data from your Android device to PC with the help of Software data cable app. Let's have a look at the another app, which is AirDroid app. So let's have a look at the step by step guide about this app now from below.
Transfer Data from Android to PC with AirDroid App With WiFi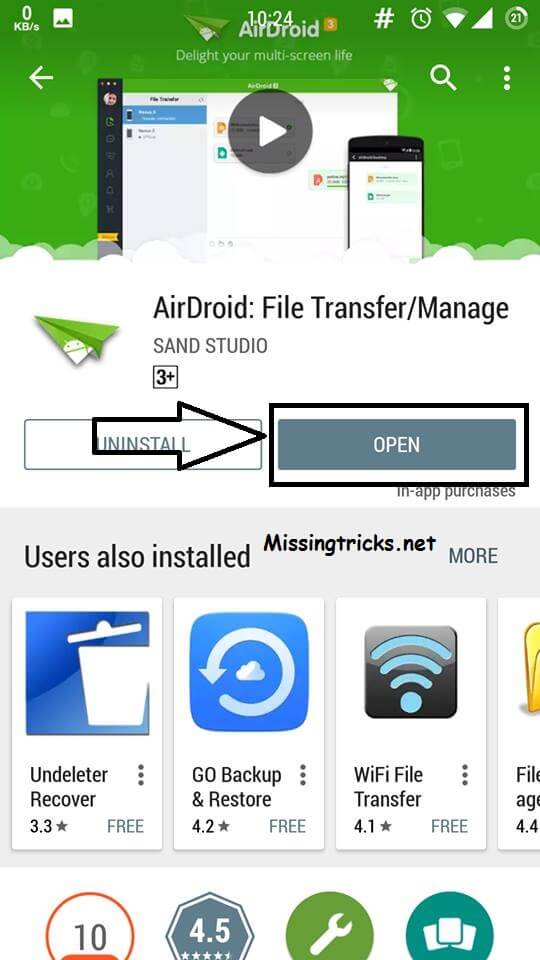 After Download and Install AirDroid app from above Link, now Simply Open this app and Sign up or login in this app, or select sign in later option.
You will get IP Address in this app, simply type that IP Address to your PC.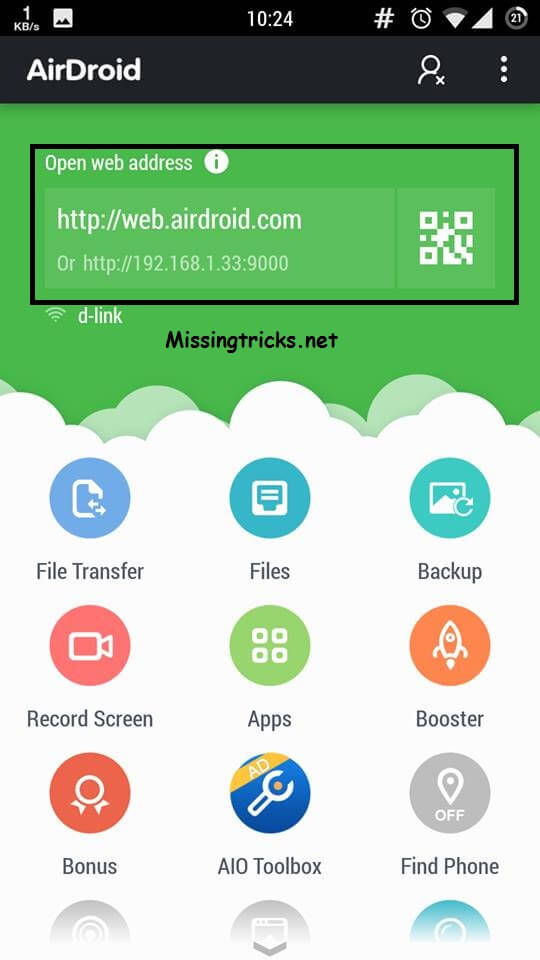 Now This app will ask you to Accept Network connection, Simply Tap on Accept Button.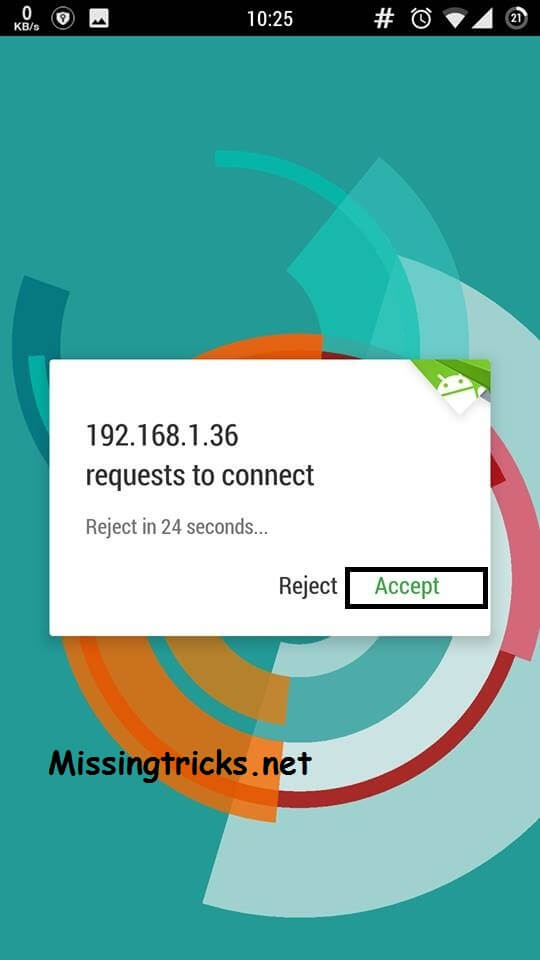 Now you will see various options in your browser, Like taking screenshot, Dial Number, Send SMS etc and much more features are there.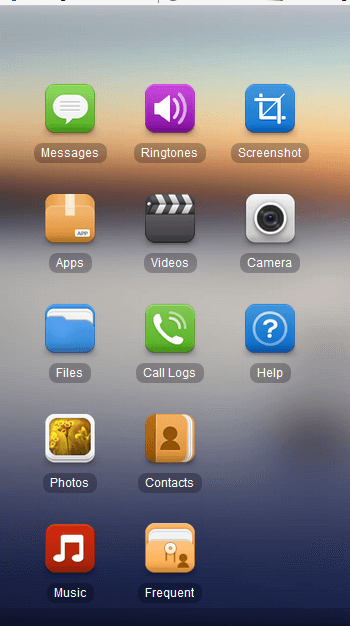 Tap on Files option for send data from your Android device to PC and Download the files of your choice.
AirDroid app comes with lots of cool features in comparison to other apps. I personally like Airdroid app more, because it's kind of advanced app, which gives you control over your connection, also ask you for accept incoming connections, while other apps connects to your phone automatically. AirDroid app can also record Screen of your Android device and there are much more features are there in this app. So That's it for this Guide Guys. If you have some other cool apps too, then you can notify me via comments below.
Must Checkout – Best 3 Ways to get paid apps for free on Android
Wrapping Up
So Guys, This was the way for sharing files from your Android Phone to PC easily with the help of some simple apps. For more questions regarding this guide, you can simply comment below I will try to help you out. This Guide will work in any Android device, and I have mentioned easy steps for you. Thanks for visiting and stay tuned here at SoftBigs.com for more cool stuffs like this.