Couldn't save screenshot
Couldn't save screenshot: Hello everyone, Sometimes, you may face issues while saving the screenshot about the error of couldn't save screenshot this problem is faced in many of the android mobile phones this is the situation which is faced. So if you are facing this issues so don't worry you can solve this issue and solving this error is easy and this error is just because of lack of storage. last time, i was shared a method of Fix Windows 7 Not Genuine error. Many of times we fill that applications which takes a lot of memory for example Google Plus and Facebook android application
To solve this error you need to do some basic steps no need to install any other application like cleaning memory and all kind of application lets come to the trick about how to solve this kind of errors. If your issues is not solving, then checkout below steps for solve your error. Sometimes, due to some important work you need to Save Screenshots in your Phone. but due to some issues, you are not able to capture screenshots. this guide will solve Unable to capture screenshot or  Can't take screenshot due to limited storage space error in your phone.
Saving screenshot in android phone, is a very good feature, which we use all day. If this function, stop working some day, then it will create a big trouble for you. so you must checkout below steps, for fixing up this error in your phone.
---
Top 5 Ways How to Solve Issues of Couldn't Save Screenshot in Your Android Device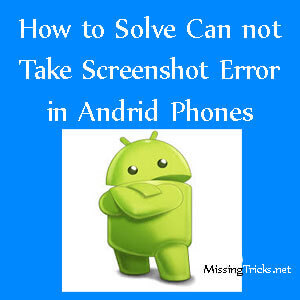 ---
#1 Reboot
Reboot is the best things which you can try by rebooting your smart phone you can solve many of the issues if you are facing the error of Couldn't save screenshot for rebooting your android device. You need to press power menu key for 3 seconds and you will see a reboot button just press that and click on it.
---
#2 Check for available storage
If you have rebooted your device & your issue is still not solved,  then you can check the storage of application as i said you that Facebook and Google plus takes most of the storage so you can try clearing the data of that application or else you can uninstall some application to check the storage you need to follow some steps
Go to Settings
Go to storage or application manager and check for available storage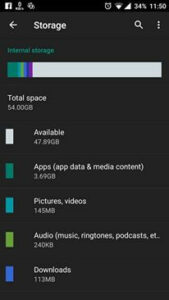 If the storage of your application is below 100 MB so uninstall the application which you don't use or uninstall updates system application which you don't use, also checkout my Guide for Remove System apps via Lucky Patcher app.
---
#3 Try some External application
If You are still getting the same issue of couldn't save screenshot so now you can try the Screenshot application for capturing the screenshot from your Phone. you can try this application for capturing the screenshot might be this application work for you You can download the Screenshot application from Google Play Store. Just click on the link below for download this app.
---
#4 Wipe Cache
If The above steps doesn't works for you so you can try wiping the cache of your mobile this step is little bit difficult but you can try the below steps correctly to solve this issue so try this steps correctly if you don't understand this step so don't follow it lets come to steps
Reboot your device into the recovery mode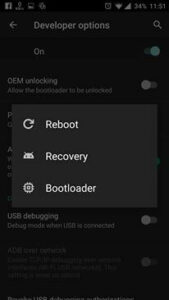 2) If You don't know how to reboot the device into recovery so you can simply google it- How to reboot your device in to recovery (just place your phone name into google)
Reboot into Recovery Via Terminal Emulator
At First, Install Terminal Emulator on your Android Phone from Play Store
Open Terminal & Type Command – su
Now, Grant Supersu Permissions to the app & Type – reboot recovery
Now, it will reboot your phone in recovery mode & now you can Wi0pe cache & dalvik Cache in your phone.
Now after reboot into recovery so Click on wipe menu and click on wipe dalvik cache and then now restart your device and then try the steps
---
#5 Factory data reset
If any of the above steps is not working for you so you can factory data reset your android phone so this steps will wipe all your personal data of contacts messages so you can backup your mobile and to factory reset your device follow the below steps
Open the settings
Now click on Backup and Restore
Now click on Factory data reset to reset your device
---
There are several kinds of issues, because of that you may see this couldn't save screenshot storage may be in use error in your Phone. don't worry with errors, just try to solve them. also checkout Create Fake Pc Virus for Prank with Friends. I have tried my Best for give you best solution for this error. now, you can choose & follow all of the above steps one by one, & you can solve your issue.
Final Words
This were the 5 ways to solve the issue of  couldn't save screenshot so you can easily use this 5 steps. If you still have some issues, then you can simply comment below with your phone model name. i will try my best to help you out.  Thanks for visiting and keep visit here for more cool stuffs like this 😉