Top 5 Android Antivirus 2015
Who is Best Android Antivirus?
Virus: A piece of code which is capable of copying itself and typically has a detrimental effect, such as corrupting the system or destroying data. Virus Will Destroy your phone's data silently. so Protection is necessary. So here i am Presenting Best / Top 5 Free Android Antivirus apps of 2015. Some viruses comes from Internet and Data you have recently received from your friends. so here are the Top 5 Android Antivirus 2015.
---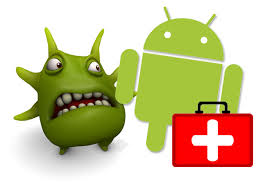 Quick List of Top 5 Android Antivirus 2015
[sociallocker id=482]
[/sociallocker]
---
McAfee Android Antivirus
FREE!! McAfee Mobile Security protects your Android phone or tablet with award winning Antitheft, Find Device, App Privacy Protection, Antivirus and Security features from the Intel Security.
Features of McAfee Antivirus Software
ANTITHEFT & SECURITY
★ Call Blocker and SMS Filter — Easily block unwanted calls, numbers and texts*
★ Multi-User App Profiles — You control what apps others see on your device
★ App Lock — Lock apps with sensitive content to protect your privacy
★ App Protection — Scan apps and get reports about apps that may put your personal data at risk
ANTIVIRUS & WEB PROTECTION
PREMIUM FEATURES
★Award-Winning Phone Support
★Media Backup
★An Ad Free app environment
McAfee Antivirus free Download

---
Avast Antivirus Mobile
Avast Mobile Security with free antivirus for Android secures against unwanted phishing, malware, spyware, and malicious viruses such as trojans and even against loss or theft.Secure your phone and tablet with our top-rated free mobile security app with both antivirus and anti-theft protection.
Features of Avast Antivirus Software
It's totally FREE.
MOBILE SECURITY | ANTIVIRUS FOR ANDROID
FIND MY PHONE | ANTI-THEFT FOR ANDROID
NEW! PREMIUM FEATURES | PAID-FOR OPTIONS
★ App Locking: Locks an unlimited number of apps.
★ Ad Detector: Detects ads and provides full details of their tracking systems.
★ Password Check: Automatically locks after 3 failed attempts to unlock.
★ Geo-Fencing: Phone performs specified actions (e.g. lock, activate siren, send location) when outside the set perimeter (e.g. you go to a cafe and enable it with a 500m perimeter, so if somebody steals your phone and takes it away, it triggers your specified actions).
★ Remote SMS: Remotely send text messages from the phone.
★ Remote Data Recovery: Remotely retrieve data from the phone.
★ Remote Identification: Take picture of the thief when he/she tries to unlock it (using front or back camera, with face recognition). Record audio, with voice recognition.
★ Backup Features: Allows backup of video, audio, and apps (including settings and data for rooted phones, e.g. game progress).
★ Premium pricing (auto-renewal): $1.99 monthly, or $14.99 yearly.
Avast for Android free Download
---
Kaspersky Android Antivirus
Kaspersky Internet Security for Android delivers the latest mobile security technologies – including superior anti-theft protection and Android antivirus. All the great features of Kaspersky Mobile Security and Kaspersky Tablet Security are now available in a single easy-to-use solution that is optimized specifically for smartphones and tablets.Core, essential protection is absolutely free, just as it was in Kaspersky Mobile Security Lite – but now it has even more security features:
Kaspersky Lab's latest protection technologies against viruses, spyware, Trojans and more
An Antivirus Scanner – runs an on-demand malware scan of your device
Advanced Anti-Theft Protection – Lock&Locate, Wipe, Full wipe, Mugshot.
kaspersky Antivirus for Android Free Download apk

---
Avg Android Antivirus
Free, top-rated, real-time anti virus and anti-theft security and protection for Android™ devices.
AVG AntiVirus FREE security for Android™ protects you from harmful viruses, malware, spyware and text messages and helps keep your personal data safe.
features of avg antivirus
Protection
Performance
Anti-Theft & Phone Location
Privacy
Download Avg Antivirus for Android

---
Norton Android Antivirus
Norton Mobile Security protects you and your Android™[4] devices against threats such as malicious apps, theft or loss, and websites designed to steal your information and money. More importantly, Norton provides proactive protection against potentially risky apps that could leak your personal information and content, excessively use battery and data or have intrusive behavior. Norton Mobile Security puts you in control of your mobile experience. 30-Day Premium Trial[1] – no credit card info required. When the trial ends, you can continue to enjoy the FREE features to keep your device safe and secure!
features of norton antivirus
(FREE)
• Protects your smartphone or tablet
• Use SMS to remotely lock your lost or stolen phone[2]
• Scan and remove apps that have malware/viruses, that can harm or slow your device
Download Norton Antivirus For Android

---
Final Words:

Android normally can't be affected by virus but sometimes Strong Virus from apps can also Harm your phones, So Installing a good antivirus in you android mobile is Good Choice.
Top 5 Android Antivirus 2015