SMS Center Number all Operators
Sms Center Number Android: SMS Center Number, is Very Important for All Sim Cards. This Number will be used to send SMS to any contacts. Every Operator have a SMS Center Number, According to Different Operator. This will help you out for sending SMS in other people's Phones. This will ping your All SMS to that number first, then it will send SMS to number of your Choice. You can use below mentioned numbers as your SMS center number and fix SMS not sent issue on your Device. Sometimes, we try to explore new things on our device, and change SMS center number to see what will happen. Then we forget which number was that, and then message sending no longer works. In this case you can simply try this SMS Center number list and fix sms sending issues.
Also See – check own mobile number in any operator
What is SMS Center Number?
Also you can read about this on Wikipedia. That, SMS Center number also known as SMSC, which means a short message service center, which is a network element in a Mobile network. This will be used to Forward, Deliver, Store your Text Messages which you Send without Internet using your Phone Network. This is the Unique number, which will be using in every state. Without this number, you can't send SMS to another person's numbers.
| | |
| --- | --- |
| Aircel | +919809099060 |
| Airtel | +919895051914 |
| BSNL | +919440099997 |
| Idea | +919847099996 |
| Reliance | +919020000500 |
| Tata Docomo | +919032055002 |
| Uninor/Telenor | +919084051550 |
| Vodafone | +919846000040 |
How to Change SMS Center Number in Android
If you think, that You are not able to send SMS from your phone, & you are sure that SMS Center number is wrong in your Phone, then you can Follow Below Easy Steps & then you will be able to change Message center number. But be sure to back up old message center number first. also checkout – Vodafone balance transfer ussd code. So Simply Follow below easy methods now for change your SMS center number and fix this issue.
At First, Open Message app from your Phone, Click on Menu Button & Go into Settings, Goto more settings or Advanced Settings.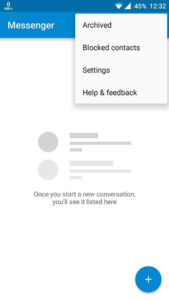 Now, Scroll Down & you will See option for SMS Center Number. Enter correct SMS center Number, which is available below.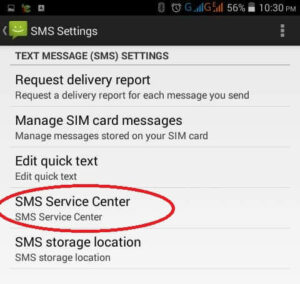 So Guys, this was the way to change SMS Center number in your Android Phone. Remember that, you will find these options only in Default message app in your Phone. also checkout Dual whatsapp for android. If you are using any third-party sms app like textra, then you will not see options to change SMS Center number in Textra app. so use default SMS app only for change SMS center number. or you can also try below alternate method for change SMS Center number in your Android Phone.
Alternate Method for Change SMS Center Number in Android
At First, open Dialer app of your phone, from where you Dial numbers & Dial *#*#4636#*#*
Now, it will open a New menu, click on Phone Information. & Scroll down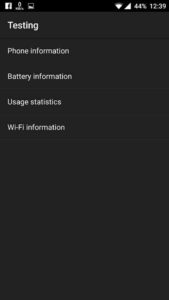 you will be able to see SMSC from there, & Click on Refresh Button, it will show SMS center number, which is saved in your phone. Now, Enter Any Correct SMS center number of your choice. & click on Update Button & you are done.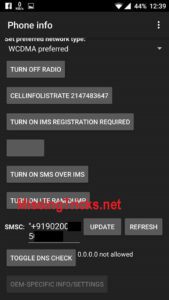 What is the Use of These Numbers
If you lose SMS Center number from your Phone, & you are not able to send SMS from your phone, then this Will be useful for you, you can use these numbers.
vodafone sms center number
+919846000040
idea sms center number
+919847099996
sms center number airtel
+919895051914
SMS Center Number for Bsnl
+919440099997 or +919442099997 (Try Both)
tata docomo message center number / tata docomo sms center number

+919032055002
sms centre number for reliance
+919020000500
sms centre number for aircel
+919809099060
Uninor / Telenor SMS Center Number India
+919084051550
What To Do When none of the Above Code is Working
If none of the above codes are working for you, then Last Decision is that you should call customer care. they will tell you extract SMS Center number, which is working Currently in your Area. I hope it helps you. In most operators, Customer care number is 198.
Final Words
So guys, This was the Complete Guide, In which  you will Get SMS Center Numbers, & Come to Know that how to change SMS center number in Android Phone. If you have any other phone, like windows phone or IOS phone then you should try some other Methods, which you will get from Google. Thanks for visiting & keep visit here for get more cool stuffs like this.