Replace VRoot With Supersu: Bored With your old Chinese VRoot Superuser app in your device? Want to replace it with English version of Supersu right, This guide is created for replace chinese Vroot Superuser with Latest English Supersu app. If you have rooted android device with Vroot apk, then your phone may have the Chinese VRoot superuser app, which is not even in English language and you may have issues for understand the guide right.
There is one Small Script, Which can help you to replace your old Chinese version of VRoot superuser app to supersu app, which is in English language and much more convenient for use. So you can simply download the available zip file from below download link, replace vroot superuser english and enjoy it in your device easily. Generally, If you try to download Supersu app from Play Store, it will not work because it asks for update binary files, which can't be done until you have binary files of Supersu in your System.
Replace Vroot With Supersu
So With this Guide, We will copy Supersu Binary apps to The System of your device, and then you will be able to update supersu binaries, and enjoy in your device. Also checkout best apps ever for rooted android devices, and enjoy the list of best apps ever for rooted android devices in your phone. There are many benefits for use Supersu app rather than using Vroot superuser app. So have a look at the fastest and safest way ever for replace Vroot superuser with English Supersu app, have a look at full step by step instructions now from below.
Requirements For Replace Vroot with Supersu
If you would like to replace your Vroot with supersu app, then you need several things to be setup in your device. So checkout some of the basic requirements now from below and download the files according to below steps.
You must have terminal Emulator installed in your device. so Install Terminal Emulator from Play Store
You Must Install any zip Extractor Software in your device like Rar.
Obviously, your device must be rooted via Vroot and installed chinese vroot superuser app.
Vroot With Supersu Replacer Zip – Download
How to Remove/Replace Chinese Vroot Superuser with Supersu
So checkout some of the easy steps now from below, Which I have mentioned Step by step with easy screenshots, check it out and it will help you to replace Vroot superuser with your Supersu app right now.
Download and Extract Vroot With Supersu Replacer zip file from above link in requirements, and then extract it to your internal storage. and make sure mrw folder is in your root of internal storage now.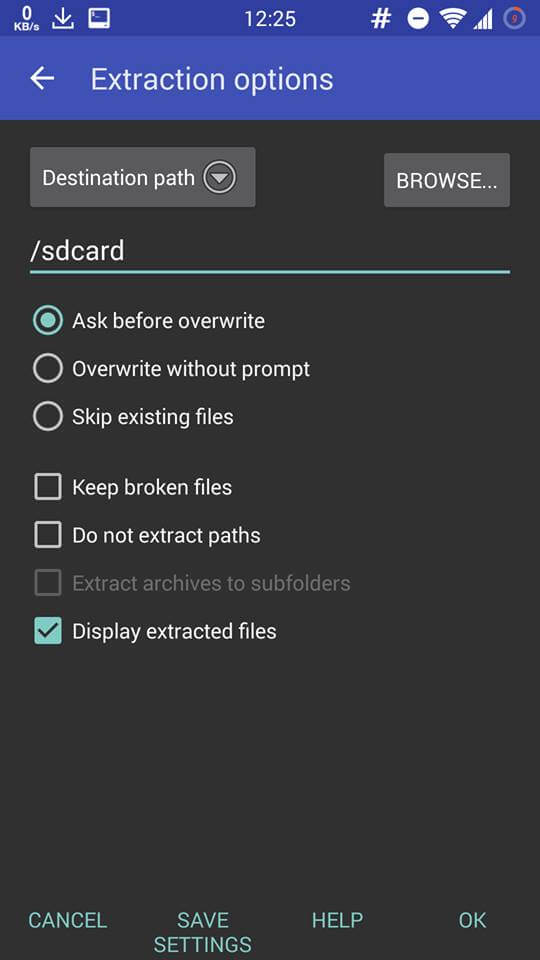 Simply Open Terminal Emulator app from your Android Device.
Simply Type Below Commands in Terminal Emulator app, like below screenshots.
su


Now this app will ask for root permission, allow root permissions to this app and then enter below command.
sh /sdcard/mrw/root.sh


Then simply wait for few seconds, restart your device and you are done.
sh /sdcard/mrw/root.sh not found Solution?
This error may come because you haven't copied the files which i have provided above in the steps. So Double check that you have downloaded and extracted the files to your internal storage of your device, and check the directory – /sdcard/mrw/root.sh is present or not. If it's there, and you still getting this error then simply copy the files and move it in your Memory card too. So this will fix this sh /sdcard/mrw/root.sh not found error for sure 🙂
Must Check – 12 Things to do after Rooting your Android Smartphone
Final Words
So Guys,  This was the way which you can use for remove your old chinese Vroot Superuser from your device and replace it with Supersu. Enjoy this easy tutorial with step by step guide. If you have any other questions regarding this guide, then you can comment below, I will try to help you out. Thanks for visiting and stay tuned for more cool Android rooting related tricks like this.