Android devices usually come with some pre-installed apps for the user. While we need certain apps like Calculator, Gallery, Contacts, etc, there are others that we have no use for. These third type of apps that we don't use or need are called bloatware. Stocks apps are also considered bloatware for most users unless they are invested in the stock market. However, a very small percentage of people with android devices actually use the pre-installed stocks apps. So in this post, i will tell you about how can you remove stock apps from Android without rooting it.
And if you don't need it, why keep it on your device? Bloatwares are useless and slow down the performance of your device. They also take up storage space that you could use for other things. Hence the best choice is to delete them but it is not so easy to delete system apps without root. We know that bloatware can be easily removed from rooted devices but what about those which aren't rooted? This is why we will be telling you the simplest way to get rid of such bloatware like stock apps from your Androids.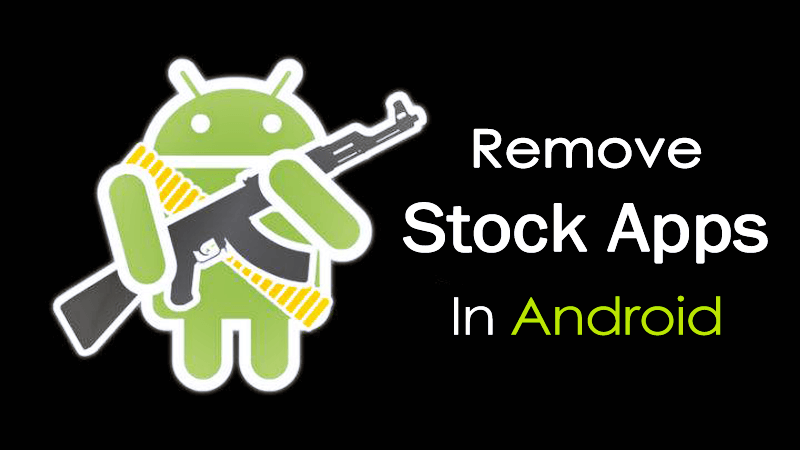 Requirements for Remove Stock Apps on Android
The Debloater software.
Android 4.4 or more.
A USB cable and PC.
Enabled USB Debugging.
First let's take a look at just stopping the apps from working on your phone.
Also see – how to root Android without pc
Steps to Uninstall Stock apps on Android Without Root
First go to the Settings tab on your device.
Select About Phone and then tap on the Build Number option repeatedly (7 times).
You will see the developer option in settings.
From developer options, select the USB Debugging and enable it. 
Go to your Windows PC and download the Debloater tool. You can use the link given here – Download Debloater
Once the download is complete and you have installed Debloater, connect your android device to your PC using a USB cable.
The tool will now detect your device. A warning message will pop up.
Now select the Read Phone Packages tab in the left corner. It will read the applications present in your device.
A list will appear with the names of all the applications. It will show you which is blocked and which are not blocked. You need to mark the applications like stock apps that you want deleted from your device. 
After selecting the applications to delete, you have to select the Apply button. Now your stock apps and any other bloatware are blocked from your android device.
Unselecting the boxes will in turn un-block them.
Steps to permanently stop stock apps from functioning on android
First go to the Settings tab on your Android device.
Select the Applications option from Settings.
Select Application Manager.
Now click on the Stock app option.
You will see that there are two options. One is to Disable and the other is to Force Stop. You will not see an Uninstall option for most system apps. First select Force Stop and then Disable.
Final Words
That's it! You have now removed the stock apps from your phone without rooting it. The steps are simple to follow and solve your problem in a few minutes. Once you get rid of all the bloater apps you see that you have more space available and your device's performance is much better as well. So go ahead and get rid of anything on your phone that you don't need and optimize it's performance.