Reliance Jio on 3g Phones
Hey Guys, In This tutorial I will tell you about How to use Reliance Jio 4G Sim card on 3G Devices. There are lots of people using Reliance Jio sim card on their 4G Android device. But some people don't have 4G Device to use reliance Jio sim card. Many of you are using 3G Device, which can not be used with Jio sim card, which is again a very sad thing. Jio doesn't offer any 2G or 3G Connectivity like Airtel, Idea, Vodafone Does. Reliance Jio is fully 4G Network, Which runs over VOLTE for HD Voice calling and faster data speeds. We have explained multiple methods for this purpose, have a look at them now from below.
So If you don't have any 4G Device, to use Reliance Jio sim card then, you have one great option officially from Reliance to Buy Flame 4 Device at Just 2,999 Rs. You can buy this mobile from Reliance Digital center and also get Reliance Preview offer with this sim card. But if you don't want to spend money and want to use Reliance Jio sim card on your 3G Android device only, then you can simply follow below easy steps. I will explain step by step tutorial with easy screenshots, which you can follow for run Reliance Jio 4G Sim card on your Old 3G Device without any issues.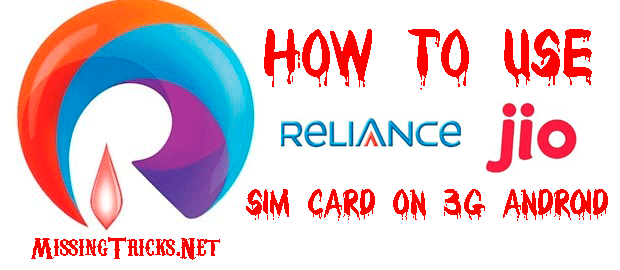 We have tested this method on Redmi 3S and working correctly. If you have Mediatek chipset device, then you can do it easily. In other chipset devices, it will be a little bit hard. Reliance Jio sim card can be used for use unlimited 4G and Calling. You can also get free 3G on your Airtel Sim card with Airtel 3g Trick for Android. But If you truly want to use Reliance Jio sim card on your 3G Android device, then I have one simple tutorial for you.
Tutorials According to Device Chipset (Quick Shortcut)
Click on the Link from below to Skip to step according to your Device.
Some Requirements for Follow This Tutorial
Reliance Jio Sim card obviously.
Jio Sim Must be already Activated for use this method; you can't activate your sim card with this method.
How to Use Reliance Jio Sim Card on 3G Android Device
If you want to know about this fully, then you have to follow some steps, which I have mentioned below. You have to follow these steps according to your device only. If you are using MTK Chipset device, then you have to follow steps for that device, if using any other device then other device method and so on. Most of these methods are working with most of the Android devices, and may not work with some devices. This method did not work with Intex Aqua Star 5.0 and worked with Redmi 3S. So It depends on the device to device and try your luck. So Simply follow below easy steps and know more about how can you use Jio 4G Sim card on your 3G Android device easily.
How to Check Chipset Type of your Android Phone
After Install, Open The app and you will see your Chipset.
Use Reliance Jio Sim on 3G MTK (Mediatek) Devices
At first, Download MTK Engineering app from Play Store.
After Download this app, Now simply open this, Click on MTK Settings Option.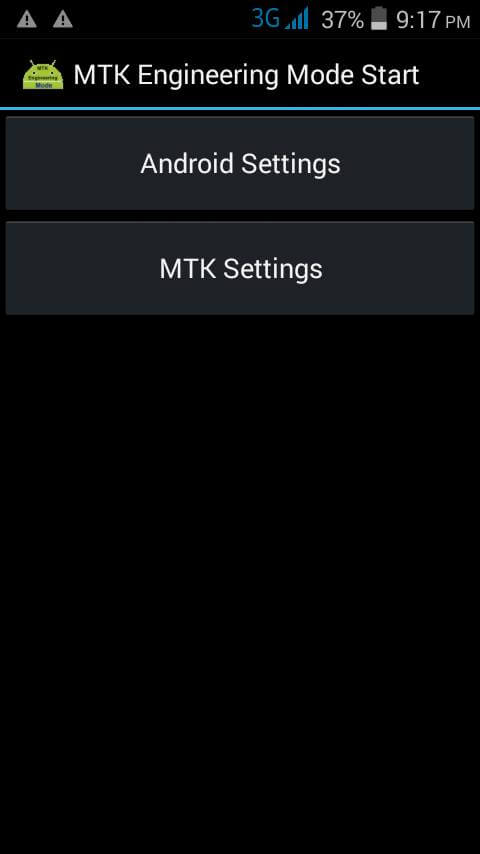 Now In Telephony Section, Scroll down a little bit and select the option of Network Selecting.
Select Preferred network type as 4G/3G/2G(auto).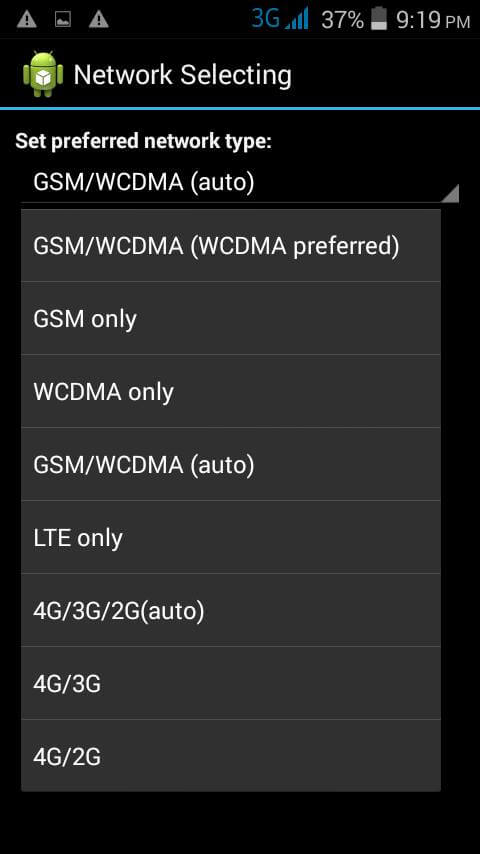 After that, Restart your Phone once, and you will see jio 4G networks on your Device, If that's not the case then go to network selection and manually or automatically select the network.
If Internet connection is not working then simply create a new Access point, APN will be joinet and save then select as default and Connect Internet Connection / Turn on Data.
How to Use Jio 4G Sim Card in 3G Redmi Android Phones
Open your Phone's Dialer and Dial This USSD Code – *#*#4636#*#*
After that, Select the option of Phone Information like below Screenshot.
Now Select the option of Preferred Network Selection – LTE/GSM (PRL)
and you are done, now restart your phone once, you can use Reliance Jio 4G on your Phone.
How to Use Reliance Jio on Other 3G Devices
Download and Install Xorware 2G/3G/4G Switcher on your Phone.
Now, Open the app, and it will Ask you for Install Pro version, don't worry it's completely free to install it.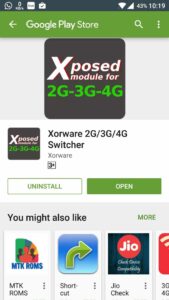 In the main screen, it will show you 3G/4G Network Mode: Now Select 4G (LTE) Option from there.
Now Click Apply Button and Restart you phone once, that's it now you will see 4G JIO Signal on your Phone.
How to Solve Internet Connection not working Issue After Follow This Tutorial
If you have followed above tutorial, and you got Jio 4G Signals, but the network connection is not working then simply follow below steps.
Go to your Phone's Settings, Goto Network Settings – Access Points and Create new apn.
Name – Missing Tricks
APN – jionet
Save and Select this newly created APN as default.
Now try to turn on data, and Internet connection will work.
For calling Purpose, Use Join Jio App from Play Store.
Final Words
So guys, this was the way which you can use for use reliance jio sim card in your 3g Android device. This is an awesome trick which you can use for almost any 3g android device. We have explained methods for each and every device carefully. If you have any more questions regarding this post then simply comment below, I'll try to help you out. Thanks for visiting and stay tuned for more cool tricks like this.