Hey Guys, Today i will share a method, in which you can crash your friend's Mobile Phone or Pc, By Just sending a Normal link. Which will crash your friend's Pc or mobile, as soon he / she open Link, which is given below. Previously, we was shared post about Android Network Snoofer app, which is also a very good way for prank with your friends. There are many ways to make fun of your friends, and prank with your friends. You can Simply Make your friends crazy, by sending then a link, which will crash their browser instantly.
This Guide is working in Many Browsers, Including Windows, Linux, Android, IPHONE etc. i have tested this on Many Devices, and this Prank trick is working fine till yet. With help of this link, you can make fun of your friends or anyone. Previously, we was also shared Guide about Crash Friend's Whatsapp Account by sending simple message. You Just have to share this link with your friends. when they open this link, their browser will Start Hanging Automatically, and in some cases, if your friends are using low-end device, with 512 ram or less, their phone will also stuck, and they need to re-insert battery in Phone. So checkout more about this Guide from below.

How this Link Works
In This Link, they have added a Loop for, Because of that loop, This script don't have any end, so it will run continuously. And when a script run  continues, it cause browser to hang, and sometimes devices may also hang. So this Is the Main Logic, which we have used in this Guide, and you will be able to prank with your friends by crash their browser easily. So must check it out once, for crash anyone's pc with just simple Link.
How to Prank your Friends By Crash Their Browser in Simple Way
Note – This Link clearly says that it's a crash tool, so please use any URL Shortner Like Goo.gl or Bit.ly for hide real link, and then your friends will easily open link.
As soon Your friend Open Above Link, their Browser will Start Crashing, and They will Not able to Close browser in some cases.
In Almost 1 Minute, Their Browser will start to respond again, Now your friend can close this link, and recover browser.
If Browser still crashing and not responding, then need to restart phone or Pc normally, then Browser will work like before normally.
Warnings – This Guide is for Fun purpose only, misuse of this link can cause trouble for you. So Try it at your Own Risk only.
Your Friend's Reaction After Opening Link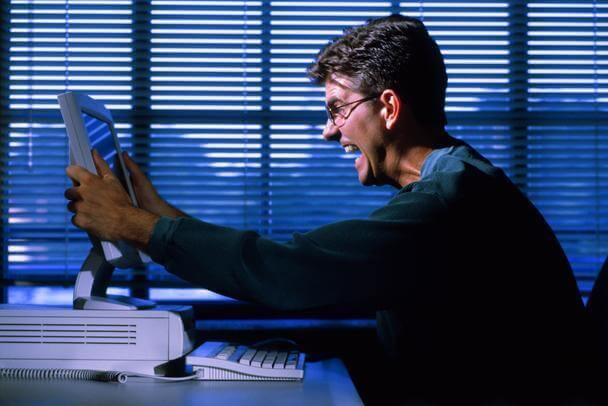 Note – This Link will only do his work, if Javascript Is Turned on in your Friend's Pc (In most cases it's already on). And this Link will not work in lower browser like UC Mini, which don't support Javascript.
So if you simply wants to crash your friend's Pc, then this post is for you. Simply send this Link to your friends, and their pc will crash.
You may Also Like
prank your friends by killing their wifi connection
Create Fake Pc Virus for Prank with Friends
Final Words
So Guys, this was the from one of the easiest way to crashing your friend's browser, by sending a Simple link. I hope you will like This Tutorial. With this Link, your friend will think that you are a very Techy person. So Be popular with your friends, By prank with them with easy tricks. I have also shared some other cool Android Tricks, you Must check them out right Now. Feel free to comment below, if you have any issues regarding this Guide. Thanks for visiting and Keep visiting here for more Cool Tricks Like this.