Facebook multi group poster
How to Post in Multiple Facebook Groups at Once for Free:
Facebook
is most popular social networking site in these days. Most
bloggers
use it for their site links
sharing
, so i will show you
Facebook multiple group poster
trick for
post
in all F
acebook groups at once click
without any type of scripts. This is The Latest, and Working Way, for Posting in All of The Facebook Groups at Once. You will find many posts regarding this on Google, maximum of this Kind of tricks are not working or blocked, so i am sharing this Facebook Multi Group Poster with you, in which you can post in All of the Facebook groups at once, without any Kind of Script. We was also Shared
Remix OS
, for Pc, in which you can Install Android Operating System in your PC.
fb multi group poster
if you are Looking for a Good fb multi group poster, then you are at Right Place. According to Me, this is the from one of the best Facebook Multi group Poster tool, in which you can post in all of Facebook Groups, in which you are added. You don't need to go in all groups one by once, for Post one single Message. This is the automated Chrome Extension, which is specially created for Facebook Users, for Doing Various Things. You can also Try to Increase Download Speed with IDM optimizer. You can Simply use this Extension, and Use it. This is the very easy way, for post in all Facebook groups in one click. This is the Latest, and Working Method for this.
How to Post in Multiple Facebook Groups at Once
You can follow some of the easy steps from below to know more about how can you post in multiple Facebook groups in one click without any trouble.
At First, Sign up in Ai Poster from here – Ai Poster
After Create your Account, Login With your Account.
Now Click on Settings from Top Bar, Then Click on Facebook Accounts Tab.
Then Click Add/Update Facebook Account option. Make sure you are already logged in with your Facebook Account in browser.
Now Select the option of Authenticate this app. Allow Permissions to our app.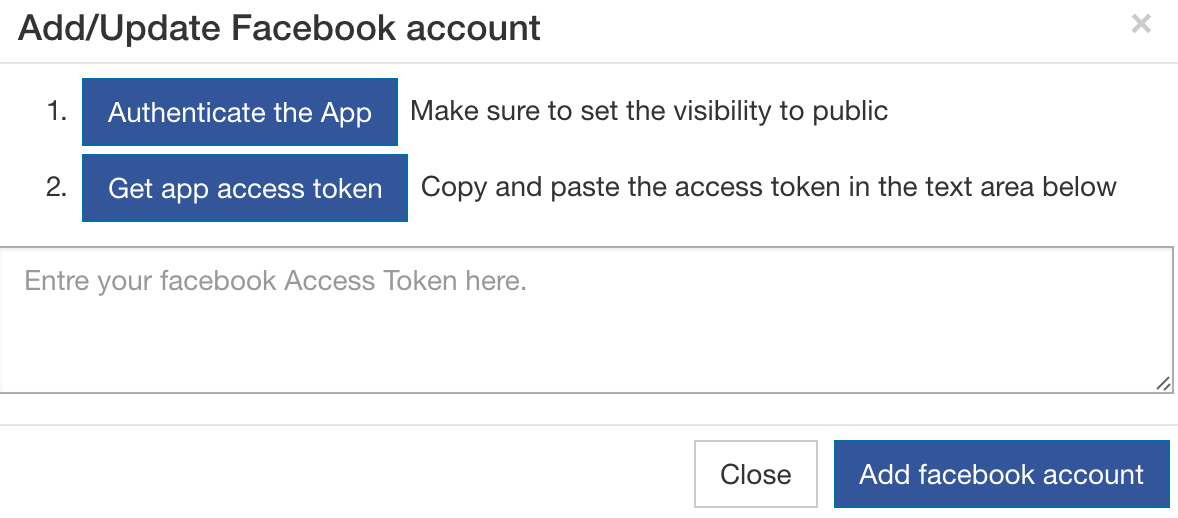 Make Sure to Set Post Visibility option as Public While allow permissions to this app. Else this site won't work for autopost.
After Allow all the permissions, simply close the tab and Click on Get app access token.
Here you will see your Access token, Simply copy it.
Note – Sometimes it shows blank access token. If it happens, close the tab and click on Get app access token option again, it will work.
Paste your Access token in below text field and click Add Facebook Account. Then Click Close button.
Now Goto Homepage and you can see all of your Groups, Pages in list. You can Select group list one by one or tick all at once by clicking Node Name.

Now Enter your Message which you want to post in all Facebook groups at once. You can add any image Videos also with your Post.
You can click Send Now button for Send all Messages at same time. or you can also Save for Use it later, Schedule post for send all messages at certain time too 🙂 .
Remember Keep opened the tab for post in all groups. If you close the tab, it will stop posting in groups.
If you have any more questions, then feel free to comment below. I will try my best to help you out.
---
# Method 2 (May Not Work)
Benefits Of This Trick
No Script, Working with a Chrome Extension, so very good and easy way for doing multipost in groups.
No Risk of Facebook Id Ban, because this Extension runs in 60 Seconds interval, so your Facebook Account will not be Banned after using This.
Fastest Way – The Faster and 100% Working way for Post in All Facebook Groups at Once.
Instant Posting – Post Instantly, No need to wait.
and much more.. you will come to know after using This Script.
Requirements Before Follow This Trick
Facebook Premium Social Toolkit – Download [sociallocker id=15219] Download Facebook Social Toolkit Premium Version  [/sociallocker]
Facebook Account, with multiple groups joined already.
Google Chrome browser in your Pc.
Working Internet Connection.
Steps For Post/Share In All Facebook Groups Without Script
At First, Make Sure you have already downloaded and Installed Facebook Social Toolkit in your PC from here.
After Install The Above Extension in Google Chrome, Now Open Google Chrome, and you will see a icon, with FST logo, just click on that icon, and Select the option of Facebook Social Toolkit for Facebook Account.
It will open the Facebook from your Browser, and Simply Click on the FST icon again, and again click on Facebook Social Toolkit for Facebook Account.
Now, In Premium Tools Section, you will see the Option of Post on Multiple Groups at Once (Graph API Explorer). Click on this option.
If asks for Premium licence Key, Then Simply Enter any Gmail Address, and any Words in licence key, and Activate it.
Now, It will show you the Option for Enter your Message, and Enter link to your Post, if you need any. Also Enter In how much groups you want to post this Message, and In Enter Delay Section, Enter 60, if you don't want to take any risk of Facebook Account Blocking, Like Below Screenshot.
Now, Simply Click on Post on Groups option, and you are done. it will start posting in all groups, which message you was added in the Box. Don't Close your Browser Until it's Completing the post process.
Must See – Whatsapp Bomber
Screenshot Proof
We have personally tested the Above method, and it's working Fine. as you can see from below screenshot, and it's posted really in many groups, without Ban Facebook ID. So i think that, this is the one of the Best Method for Facebook Multi Group Post These Days.

Also See –
how to share idea internet pack
Final Words
So guys, this was the Latest Facebook Social Toolkit Chrome Extension, with the help of this Extension you can post in all facebook groups in one click without Banning your Facebook Account. You can Try this trick from your Side, and it will surely work for you, because we have personally tested this method, and working fine. We Have also added Screenshot proof, regarding this Guide, you can check that out.  Keep Visit – SoftBigs.com for more Cool Tricks Like this. Thanks for visiting.