Oxigen Wallet app offer is back again. They are offering 51 rs Cashback for sending 11rs to 1  friend, you can send money to Upto 5 friends & Earn 255rs From This offer. This offer is Live because of Friendship day Special. Install Oxigen Wallet app in your Phone, Connect with Facebook & send rs 11 to 5 friends. Your friends will get 11 rs in His Wallet. send to 5 friends & Get 255 rs Cashback in your Oxigen wallet app. This is nice offer, grab it now, Valid till 31 July 06:00 p.m only
How to Get 51 rs Cashback For Send 11 rs to Facebook friend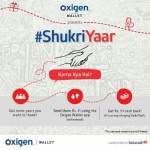 Login With your Oxigen Wallet account or Sign up if you don't have account already
Then Click on Top Left Corner & Goto "Social Connect"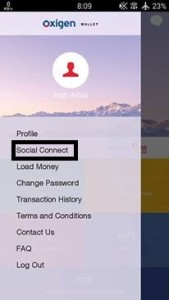 Tick on Facebook & Login With your Facebook Account, make sure you have entered your Currently Facebook account because it will be used for send money to friends.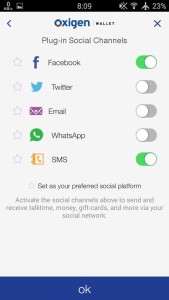 Go Back to Main Screen & Click on "Send"
Enter Amount as 11 rs & Select Facebook Icon While Sending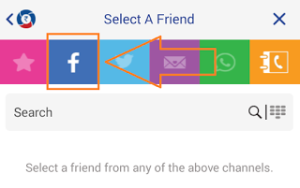 It will show you friend list, Choose any one friend & Click on  Send
Now it will send your refer link to your friend, if your friend Accept your refer & Downloads app from your refer link & Sign up Correctly, Then you will get 55 rs in your Oxigen wallet
Send This Link to 5 friends & Earn upto 255 rs from refer your friends on Oxigen Wallet app
Terms & Conditions

1) Participation is allowed only via the Oxigen Wallet app using Facebook.
2) The ShukriYaar campaign is open from 30th July 8:00 pm up till 31st July 6:00 pm.
3) All entries must be received within the campaign period.
4) One sender can send money to a maximum of 5 friends.
5) Be the first to send money and thank your friend. 2nd and 3rd senders will not receive the cashback.
6) The sender receives cash back only when the receiver downloads the Oxigen Wallet app to receive Rs. 11.
7) Every participant gets cash back in their Oxigen Wallet account.
8) Maximum cash back to be given per user is Rs. 255.
9) All participants should be above the age of 10 years.
10) By participating, each Participant is deemed to have read, understood, agreed and accepted these Terms and Conditions.
11) In the event that Oxigen Wallet believes an entry breaches these terms & conditions, it reserves all rights to disqualify the entry at its absolute sole discretion.
12) Oxigen Wallet reserves the right to extend, cancel, discontinue, prematurely withdraw, change, alter or modify this campaign or any part thereof at its sole discretion at any time during its validity and without notice.