Network Spoofer App
Hey Guys, I don't think that most of you are already know about Network Spoofer App for android. With this app, you can easily prank your friends with multiple ways. you can change their Google Searches, Redirect their browsing data to any site, flip all content in websites, which they are browsing, flip images in your friend's browser and much more. this is the one of the best app for android phones, if you have rooted your Phone. Previously i was shared Guide about Prank your friends by Killing their WiFi Connection. So checkout more about this app now from below.
Network Spoofer App for Android
This is the very interesting app, if you are looking for an easy way to prank with your friends. This app can run in your phone, if you have rooted your phone already, or you should root your phone for use this app.We was also shared a Guide about Crash Friend's Whatsapp Account by sending simple message. So this is the another way for make fun of your friend by playing tricks with your friends. you can change your friend's Google Searched, Flip images on your friend's Phone or pc, redirect them to custom sites and much more. checkout more about this Guide now from Below.
Requirements for Use this Guide
Your Friends Must Be Connected with Same WiFi Connection, which you are using.
Minimum 500 Mb Free Space in SD Card.
Warning – This app / post is created for Fun Purpose only. Prank on people, which you know personally. We will not be responsible for anything wrong happen with you.
How to Use Network Spoofer app for Prank with your Friends and Have Some Fun
At first, Install Network Spoofer app in your Android Phone (Link Above in Requirements Section)
After successfully installed this app in your phone, now Just Open this app, If it Ask you for root permissions, Just click on Grant Button.
Now, Click On Start Button from this app, and it will Open a New List, Like Screenshot Below.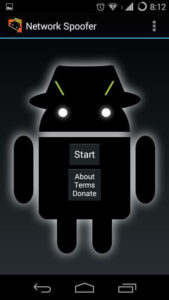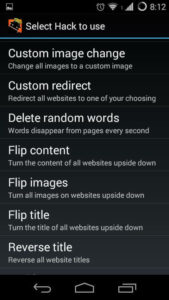 For Example, I Have Selected Flip Content From Above List, and Select Default Gateway from Next Page, Just Like Screenshot Below.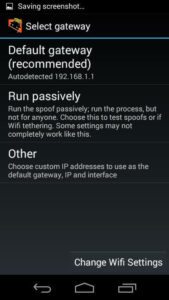 Now, Select All Devices from Next page, or select your friend's device, you can identify it via IP Address or via Mac address.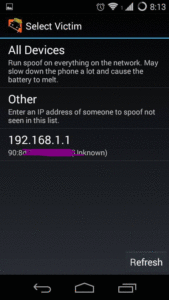 Then Select Start Button and you are done. Now When your friend will open any Website he / she will see Flip Content in site, Like Screenshot Below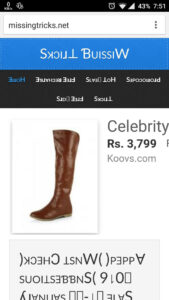 Network Snoofer Android
So this was the just a simple trick, which you can prank your friends. there are many methods available in this app. you can try them all one by one. your friend will think, that there is an issue in his phone, but in reality you are making them fool. so make some fun with your friends. you can make fun of your friends by various ways, which are mentioned in the app. Your phone must be rooted for follow this Guide, else this app will not work in your phone. Also checkout full video regarding this app.
Final Words
So guys, keep visit here for more tricks like this. you can feel free to comment below, if you have any questions regarding this guide. your phone must be rooted for follow this guide, but your friend don't need to use rooted android phone for make your victim. you just root your phone if you are not did already. Prank your friends with this guide now, and have some fun.Thanks for visiting !