remix os whatsapp
This is the easy tutorial on How to Install Whatsapp on Remix OS. Remix OS is doing the work of android on PC. As the technology is getting more advanced, the more number of awesome things are  coming from the box of the advanced technology. "Remix OS is the one perfect example for it, Remix OS brings android to your PC". But remix os is not the complete android only operating system for PC, Remix OS is  customized with the look of windows more than android. You will feel a complete desktop kind of experience on remix os too, if you are thinking that you will see a full android UI on Remix OS then you are wrong. Also have a look at Whatsapp Tips and Tricks.
Remix OS is getting very popular for bringing android to PCs. Remix OS will give you ability to install most of the android apps to your PC and this is what we all need. Remix OS  is not officially supported by Google  that's why so many apps are not compatible with the OS. You must Checkout How to Set Pattern lock in Whatsapp. But there is nothing like 'NO' for android, android can do everything for you. We all have WhatsApp installed in our android smartphone, so we all want to install it on remix os too.
Also See – How to Enable Chat Heads in Whatsapp.
After installing remix os on your PC you must have installed the Google play store in it, but if you have noticed that you can't install WhatsApp through Google Play Store because it shows that apps is incompatible with the device. also have a look at How to Install 2 Whatsapp in one android Device.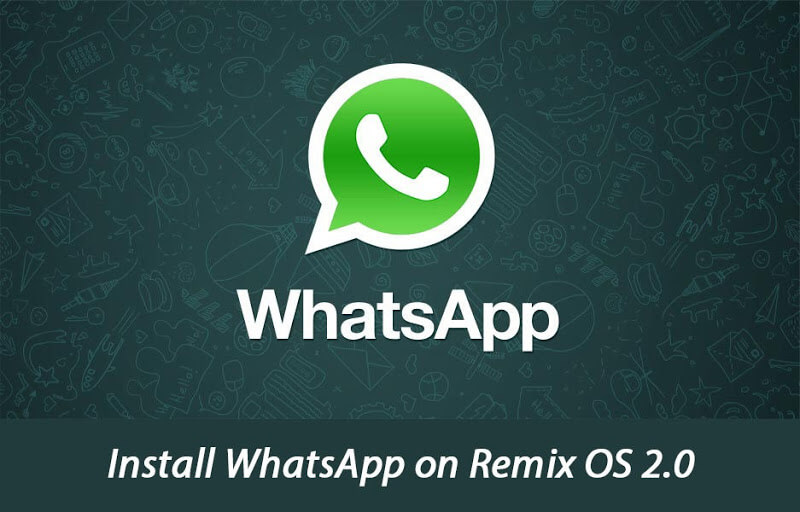 Don't worry now we are here to show you how can you install WhatsApp on remix os with ease.
Also See – How to Install Remix OS in Pc.
How to install WhatsApp on remix OS
As you can't install WhatsApp directly through play store on Remix OS, you need to download the latest version of WhatsApp.
Download the latest WhatsApp APK from HERE – Whatsapp Apk
Go to settings > security & then "allow installation from unknown sources"
Now install the downloaded WhatsApp apk which you downloaded from above link.
Now open WhatsApp, you will see 'currently tablets are not supported'. Ignore it and click on OK.
Enter your mobile number and wait for few minutes because WhatsApp will not  automatically detect the verification code.
Enter the code manually which you received on your smartphone via call or sms.

As usually WhatsApp will ask you to restore the backup from Google drive, you can restore if you want or simply ignore it.
You're done 🙂 Now you have finished the installing and activation of WhatsApp on Remix OS on your PC, you can start using WhatsApp now.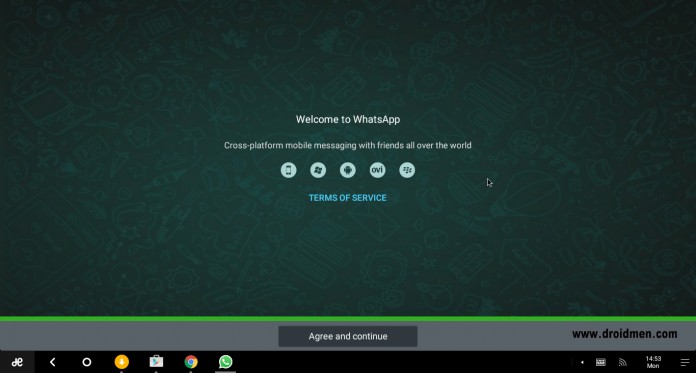 Also See – Latest Whatsapp DP Collection.
But Wait!
While most of the features like voice calls, Chatting & sending pictures are working perfectly , there are few features also which are currently not working on WhatsApp on remix os. Also See How to Schedule Whatsapp Messages in your Phone, for send message in specific time.
Features which are not working :-
No push notifications ! You may miss this feature a lot. You need to open WhatsApp everytime to check the new message because messages will not come through push notifications.
Emoji bar will not open. You will not be able to open emoji bar even after clicking several number of times.
You will not be able to click the  pictures directly from the app.
Must See – Set Whatsapp Profile Picture Without Crop.
Final Words
So here is the guide ends, apart from two big features, everything is working perfectly. Enjoy this easy tutorial on How to Install Whatsapp on Remix OS. You can really enjoy Remix OS in your Pc, with Whatsapp, stay connected with your friends and chat with them. With this tutorial, you can install remix OS 2.0 in your PC, in easy way. Just Install Whatsapp in remix OS, and enjoy Chatting directly.
So This was the best and Easiest Way for How to Install Whatsapp on Remix OS, enjoy it. Have trouble while following this Tutorial? Feel Free to comment below, i will try to help you out. Thanks for visiting and stay tuned here for more cool stuffs like this.