Flash Custom ROM no Data Loose
Hey Guys! In today's article I am going to share about how can you change your custom ROM without loosing the data of your mobile phone. If you are here then you would be knowing about the custom ROM basically custom ROM means a firmware which is used in your mobile. Basically when you buy any new mobile phone then there is already a firmware installed in it and it is called as Stock Firmware or Stock ROM and when you change the Firmware so you use Custom Firmware why? If you are looking about how to use rom installer app? then you have to follow below guide, for flash custom ROM in your device, without loosing your data. Previously, we was shared How to flash Custom ROM in Android Phone. You can easily flash / update rom without wipe data of your device. Now Just because you want to do some customization in your mobile phone and change the look anf feel of your phone. In today's world you would have heard the name of cyanogen mod which is best Android ROM in today's world. According to the survey there are many users who uses cyanogen mod then Blackberry. You can flash rom without losing data in your android device easily. Isn't it quite good? You might be changing your custom ROM always and at that time while changing your custom ROM you often loose your phone data. Which is really a bad thing and you need to transfer the data again in your mobile phone.
You can transfer your storage data such as music, videos and many more but what about Application or game data ? You can't get that data in your mobile phone. Lots of devices are getting Good Custom ROMs like Cyanogenmod 13 for Oneplus 2 etc and much more. In this tutorial. I will be coming up with a guide in which i will be showing you how can you keep your data save in your mobile and restore your app data easily. I am going to show you 2 methods in which you can save the data and both the methods are too good. If one of the method fails you can easily check the second method. After Flash Custom ROM in your Device, now you have to Download Gapps for Marshmallow devices  for use Play Store in Custom ROMs. If you are changing your custom ROM then you might have rooted your mobile phone too. Just because this application works only in rooted mobile phone and by rooting your mobile phone you can easily save your data and create a backup of your data and transfer it to your OTG pendrive or your desktop or laptop. Then you can also revert that backup again and then no need to install any application again just put your phone on charge and you are all done. If you are having many application no issues at all just free up some space in your device and then you are good to go.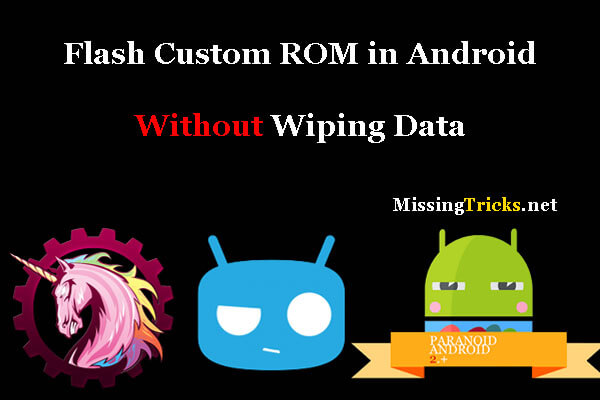 Requirements Before Flash Custom ROM Without Loosing Data (Important)
[sociallocker id=15180]
[/sociallocker]
How to Install Custom ROM without Loosing the data of your mobile phone
Step 1: Download and install Titanium backup in your device from above requirements.
Step 2: Now, open the application and grant the root access for this your current ROM should be rooted
Step 3: Now, Ignore all the pop-ups which are given to you in your mobile phone.
Step 4: Now, Click on Menu in the Top –Right and then click on Batch Action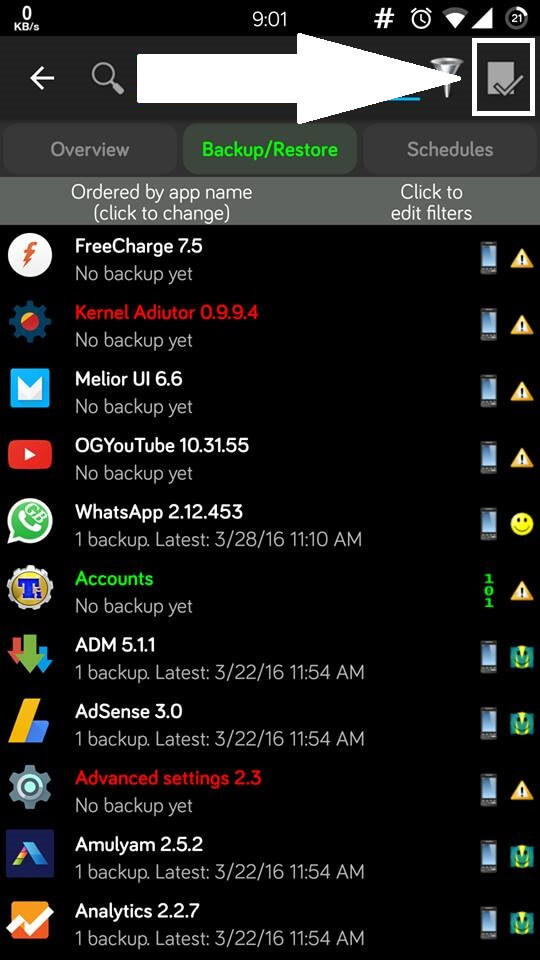 Step 5: Now, After clicking Batch action and then click on user and then you will see an option of Backup All User Apps.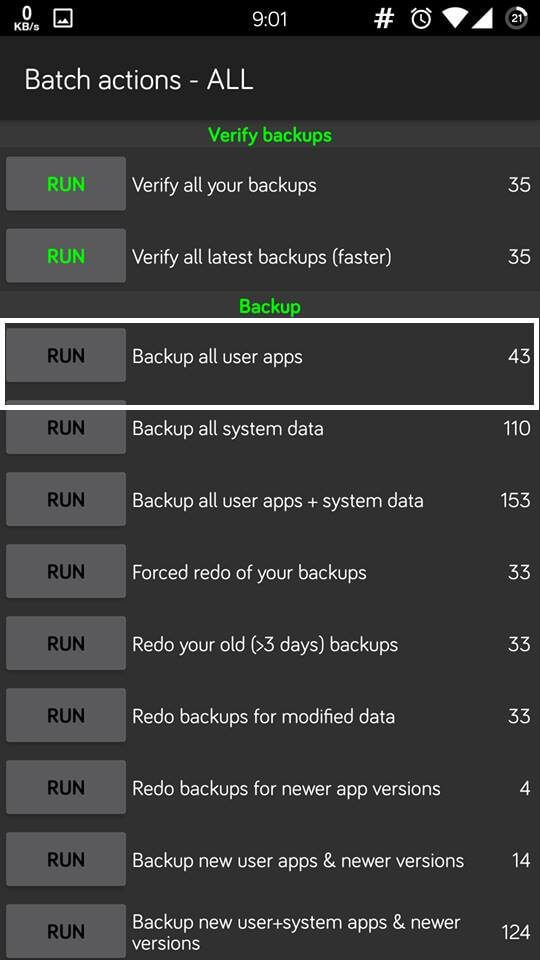 Step 6: Wait for sometime and let the backup process completed and if you are having many applications it will take some time.
Step 7: There will be a folder in your memory card or internal storage named as Titanium Backup Just move or copy to your PC / OTG Pendrive.
How To Restore Your Data After Installing Custom ROM
Step 1: Now, You after successully flashing your device its time to get your data back in your mobile phone.
Step 2: Install Titanium Backup application again from Play Store and open the application
Step 3: Click on Menu button in top right and then click on Batch Action
Step 4: Make sure that you have copied that Titanium Backup folder in your Internal Storage
Step 5: After clicking on Batch Action then Select Restore All Apps and then restore all the applications with its data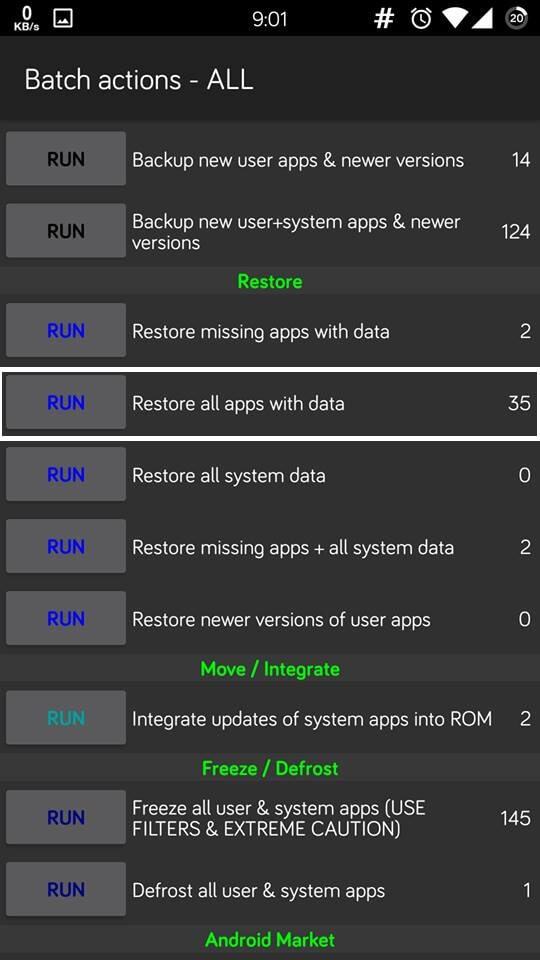 Troubleshooting:
If you are not getting any applications in your backup just clear the data of titanium backup and then try it. This method is safe and there is no issues at all. Now lets take the other step to other method
#2 Method for Install Custom ROM Without Losing Apps / Data
In this second method you can do your backup within some minutes and it is the fastest process but sometimes it is having some issues and it is not stable so we will recommend you to use the first method many of times users doesn't likes to wait for such a long time and this is the reason why most of the people's doesn't likes using the titanium backup because of its slower processing and slower restoring and you have to install the titanium backup again and again. Also Checkout How to Increase RAM in Android.
If you will face any difficulty then you have to clear the data of the application and then start again and again. In many devices such as one plus two the data doesn't gets deleted while installing the custom rom so the titanium backup method is good for these mobile phones. you can also read discussion about this topic from xda itself. You can also follow up the another method for given below
Step 1: Now, In this method reboot your device in to your custom recovery make sure that you are using any custom recovery only such as Philz, TWRP or CWM
Step 2: Now, Make Click on the Backup of the data partition only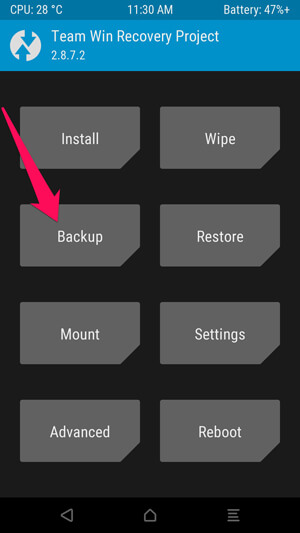 Step 3: Click on Advance Backup and then click on Data Partition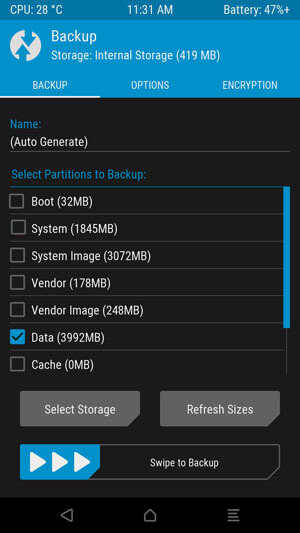 Step 4: Now, your backup is in progress and if the backup will be completed you may proceed to further step.
Step 5: Now, factory reset your device and then Flash the custom ROM in your device and Gapps of your handset
Step 6: Clean your dalvik Cache and then click on Restore option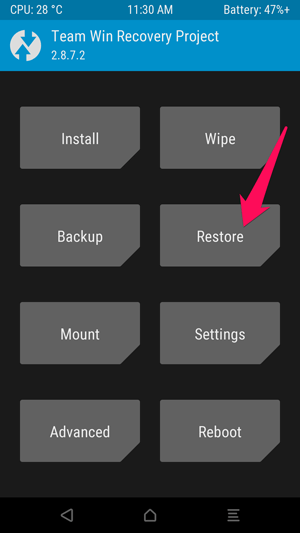 Step 7: Now, Click on Advance restore and then restore the data which we have created in Step 3
Conclusion:
Make sure that you have clear the dalvik cache and proceed to next step and you can now restore the data of your mobile phone. Now, you will never loose your data this was the article about how can you install custom rom in your device without loosing the data. Also have a look at how to Enable Chat Heads in Whatsapp  if you face any difficulty feel free to comment below and keep visiting for more updates and tips and tricks and peace out.