Hey Guys, In This Tutorial, I will tell you About How Can you Change IMEI Number in your Android Device With root Access or Without Root Access. Changing (International Mobile Equipment Identity) have it's own Advantages and Disadvantages. Some People change IMEI for Spoof apps, Like Some other apps are also available for Spoof apps with Fake IMEI Like Device Emulator app, and much more. IMEI Number is Being Used for Trace a Stolen Mobile Phone, or Trace terrorists. There are some other apps like Donkey Guard app available for show Fake IMEI of device to other Apps.
This Guide for change IMEI is Working Without any PC. This is the Safest Way ever, for change IMEI Number in android devices temporary. You can Restore your Real IMEI number any Time, According to your need. This Method is based on IMEI Changer Apk, which you can install in your device, Which works as Xposed Module and  you just have to enter IMEI Number of your choice and Just Reboot your device to See the Effects. Also checkout more about This app on XDA. It's very Easy and Simple now for change IMEI in android devices. have a look at Step by Step tutorial Regarding How to Change IMEI Number in Android Devices.
Requirements For Change IMEI Number in Android
For change IMEI in your Android device, you need below requirements in your Device, So Have a Look at Below Requirements, and then you are ready to Rock.
[sociallocker id=15180]
[/sociallocker]
How to Change IMEI Number in Any Android (Root Required)
Make Sure you have already Rooted your Device, and Xposed Installed Properly for use this app. This app will also work in Marshmallow Devices, So Don't Worry about it, Follow Below Steps now for know more about Changing IMEI Number in Android.
At First, Note Down Real IMEI of your Device By Dial *#06# from your Dialer.
After That, Goto Xposed – Modules, and Tick on IMEI Changer Apk as Module, and Simply Restart your Device.
After Successfully Restart your Android Phone, Now Open IMEI Changer app, and You Will See your Real IMEI number & Current IMEI number. Simply enter new IMEI Number in NEW IMEI NO. Field, and Click on Apply Button.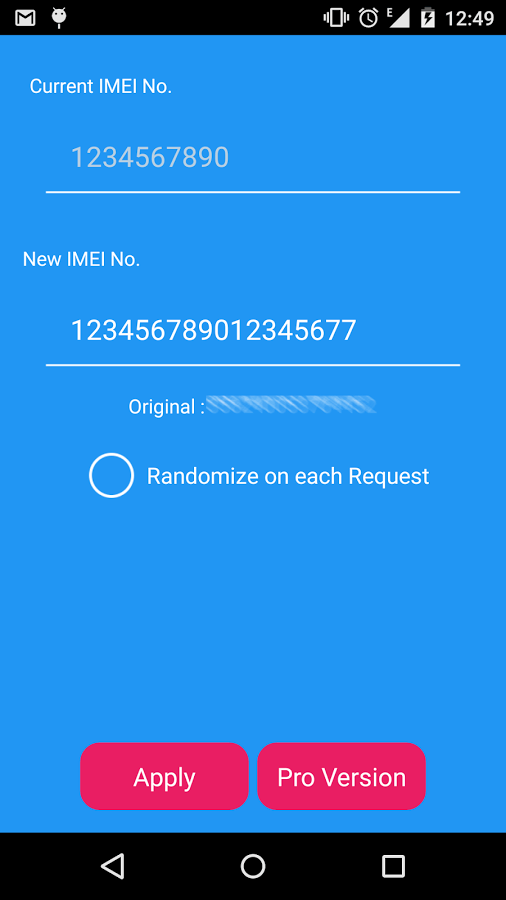 Now you have to Reboot your Device Once, Or Turn On / Off Airplane Mode once to take Effects. Now check your Phone's new IMEI by Dialing *#06# again, it will change IMEI Number Successfully.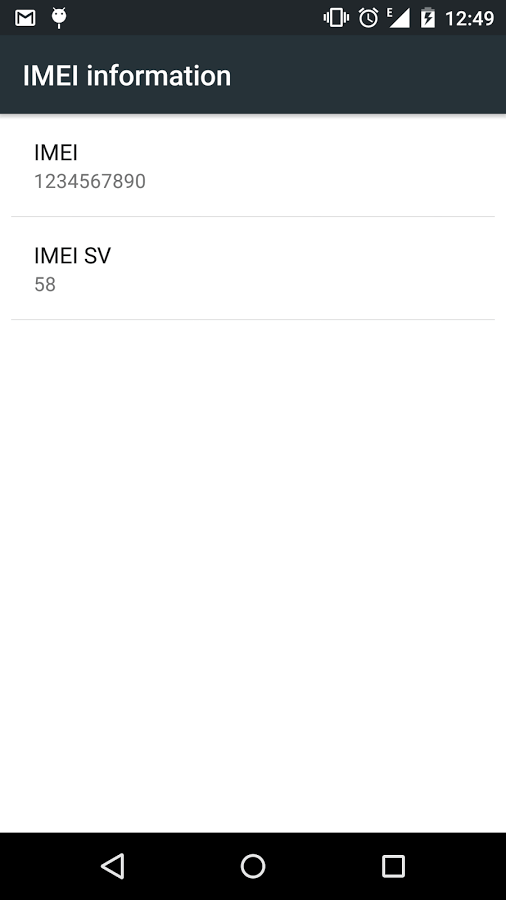 Must See – How to Unlock Pattern Without loosing Data in Android.
Video Tutorial On How to Change IMEI number in Android
How to Change IMEI Number in MTK Chipset Android (No Root Required)
You Need An App for Open Engineering Mode from your MTK Device Easily. Simply download Mobile Uncle App Now from Play Store.
After you Have Installed Above App in your Device, Simply Open it and Select The Option of

Engineer Mode >> Engineer Mode (MTK).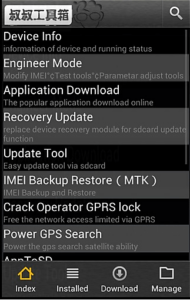 Scroll Down a Bit, and simply click on CDS Information then select option of Radio Information.
You will see 2 Options here in the List, Phone 1 and Phone 2. Simply Select Phone 2 from there if available.
You will see there the Option of AT+
Simply Enter AT+ (your new IMEI Number here)
Note – Replace your new IMEI Number here with the 15 Digit New IMEI number of your choice.
Example – AT+ 121212121212121
Note – There is a Space After + Sign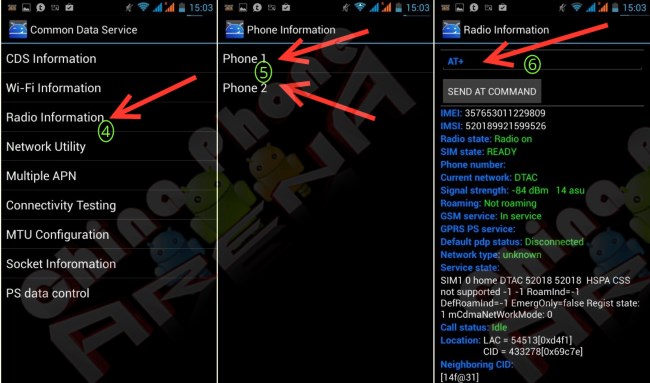 After Enter IMEI Number, Click on SEND AT COMMAND button and you are done.
Now Restart your Device, and Dial *#06# from your Device for Find New IMEI number of your device.
Caution – Please Don't Use This Guide for illegal Purpose, It's for Educational Purposes Only. Changing IMEI number in Devices is Totally Illegal.
Final Words
So Guys, This was the Easiest Way ever Which you can Use for change IMEI Number in your Android Device. If you have any questions regarding this Guide, Then you can simply comment below, I will try to help you out. Thanks for visiting and stay tuned for more cool stuffs like this.