Many people wants to hide WhatsApp Images from gallery in their Android phone. Are you one of those? If Yes, then you are going to read best tutorial on it. This WhatsApp trick is going to be much popular because almost every WhatsApp user wants to hide his WhatsApp images from gallery. This is because our friends sends us many abusive and personal pictures which we don't want to show anyone. Isn't it happens with you? I am sure you are too facing the same problem. Well, now no need to worry, after reading this tutorial you are able to hide WhatsApp photos from Android gallery.
WhatsApp is one of the most popular chatting app loved by billions peoples in all over the world. You can send any type file on Whatsapp, this is why it is mostly used chatting app as compared to any other. Most of the time we spent our time on WhatsApp in chatting with friends and we also send many funny and personal images to them. Whenever someone sends us any image, it will automatically saved in WhatsApp Images folder after downloading. It also starts appearing in Gallery. Also see WhatsApp plus which is best WhatsApp mod app.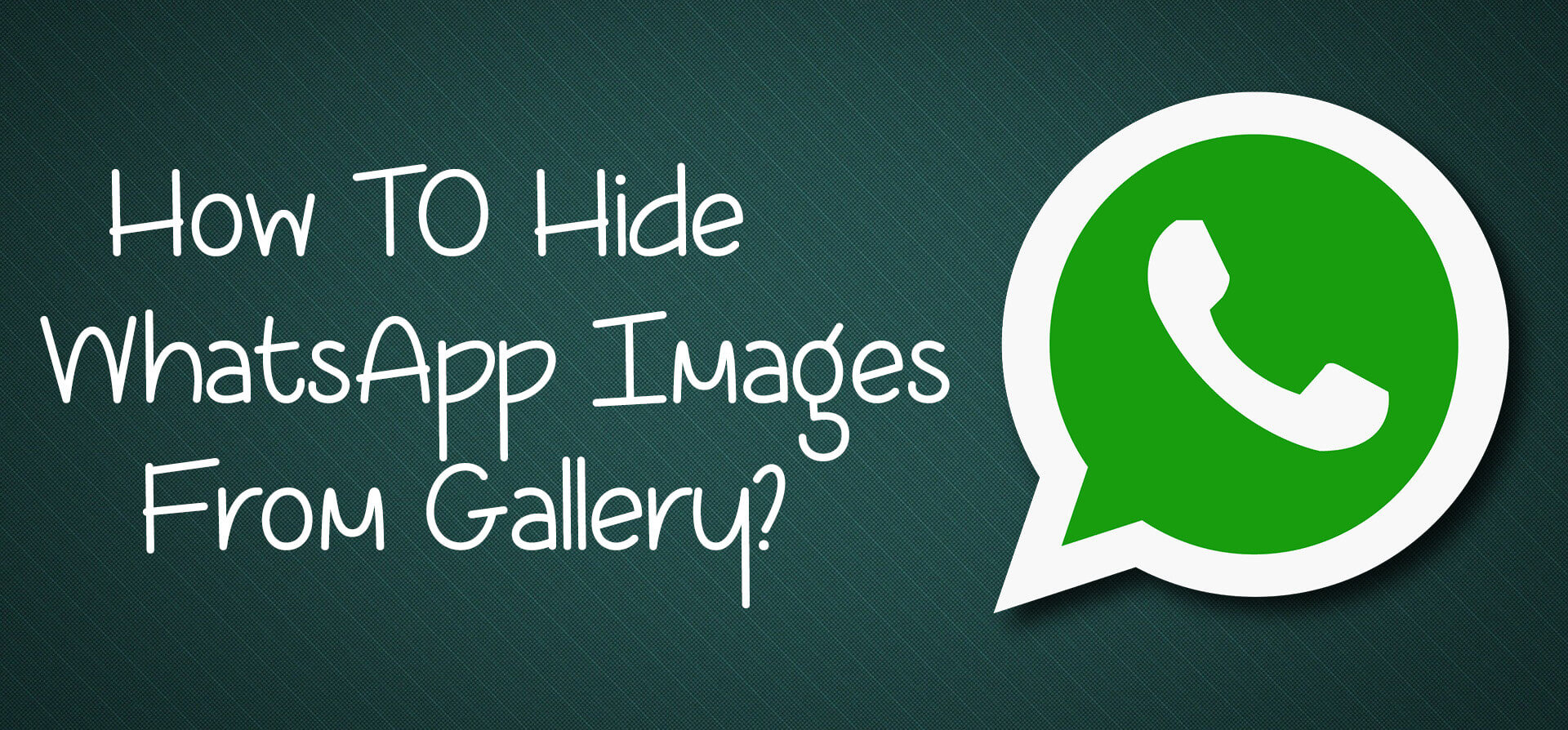 Whenever someone asks for our phone, the first thing he/she opens is Gallery. Actually, It is humans nature. :-p They have nothing to check in phone except photos. In this case, we don't wants to show our WhatsApp images to anyone. It is one of the bad situation while someone is checking our gallery and there are many personal images in it. We can't even restrict the one, directly. In this condition, we all thinks to search for any trick to hide WhatsApp images from gallery. Do you think it is possible? No? Well, my answer is Yes, it is possible.
What I have found, many people thinks we must needed rooted phone in order to hide images from our gallery because it is default app… blah blah… but in reality, there is no need to ruin your Android's warranty by rooting it. Sometimes, rooting also cause many problems in phone. Well, don't worry in this tutorial, there is no need to root our device. You an easily follow this tutorial on any Android phone, no matters What Android version it has, which company's phone it is.
No one is able to access your WhatsApp images after following this tutorial. Don't think your image will be lose by doing this or something. Your all images will be safe and they are hidden from gallery section, this is what this tutorial teaches you. Isn't it cool? Yeah! It is very interesting and useful WhatsApp Tricks ever. All of our readers will fall in love with our tricks after reading this one. YoWhatsApp have already this feature built in, so let's check this one out.
Requirements to Hide Images of WhatsApp from Gallery
I am sure you are already thinking what are the requirements to follow this trick on your phone. Am I right? I know I am always right. :-p . Okay, let your know there is no special requirement needed for following this tutorial. You can follow it on any simple Android phone without any need of rooting or something else. Here is the list of all required apps and items:
These are the only 2 things required to follow this method on your smartphone. Isn't it looking so simple? Well, it not just looking, it is very simple process in actual too. Any newbie can too follow and hide WhatsApp images in his phone after reading this tutorial. I am going little deep so that everyone can understand each and every step and will not get confused anywhere. Whenever you are ready with these required things, you can proceed to the main steps given below. Also have a look at WhatsApp DP Collection.
How to Hide WhatsApp Images from Gallery
If this question is appearing in your mind from a long time then it is the time to get answer for your question. I hope you have already checked requirements section, shared above. If not, scroll up and check it first. When are you ready, follow the steps given below.
1) First of all download and install Es File Explorer App on your phone from Play Store – Download Es File Explorer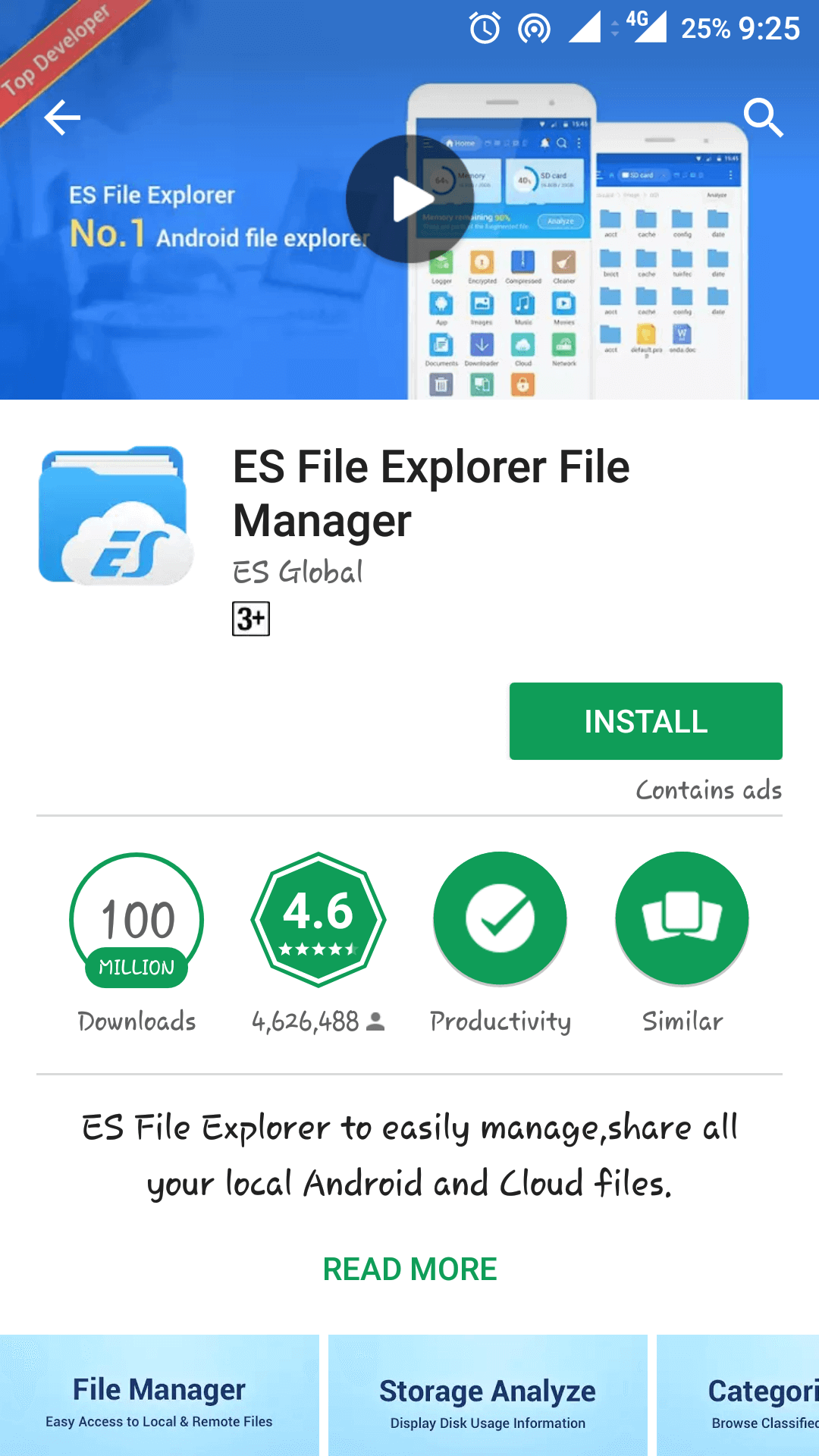 2) Now, open the downloaded app and go to "WhatsApp" folder.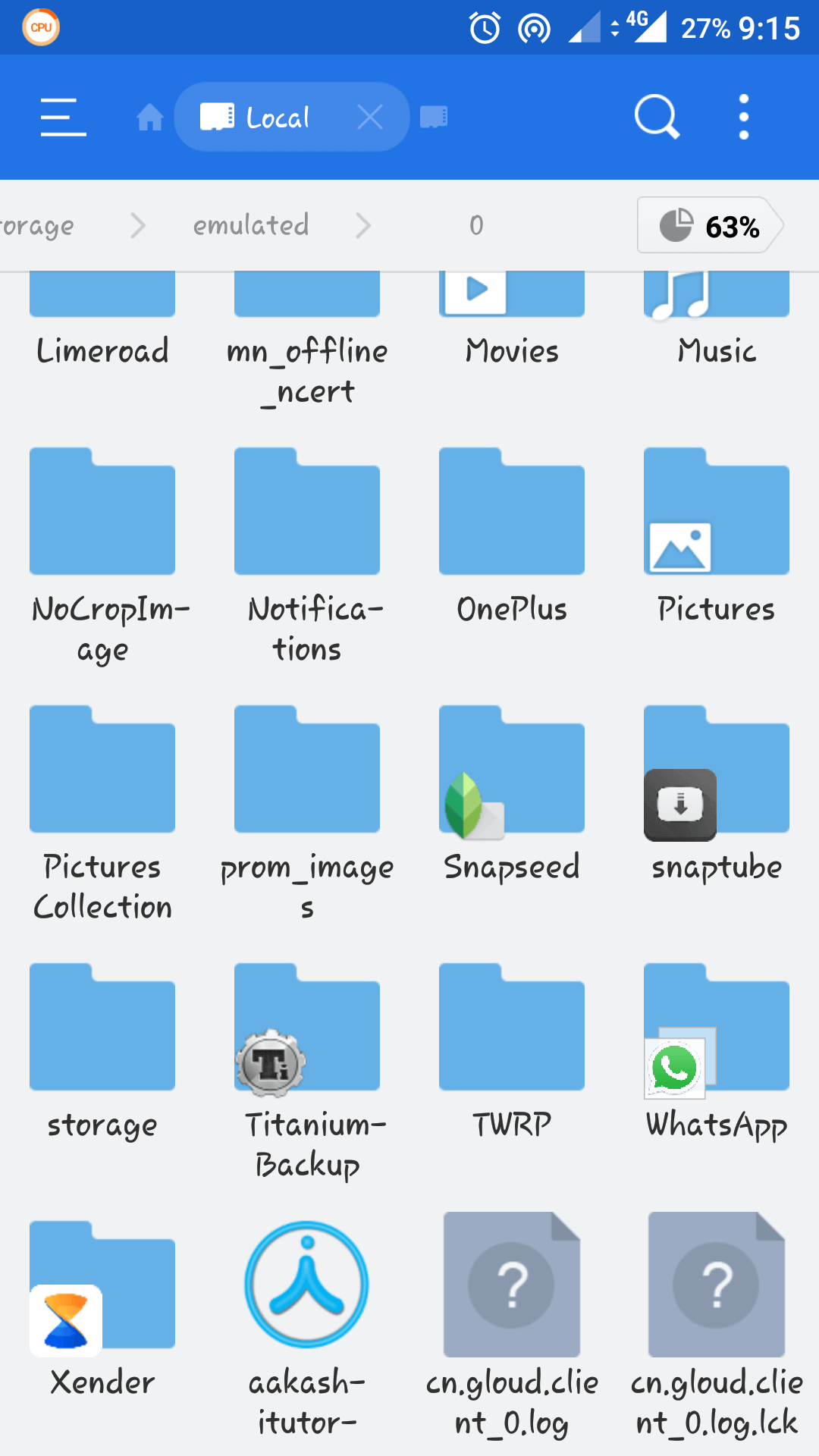 3) In WhatsApp folder, click om 'Media" and there you will see "WhatsApp Images" folder.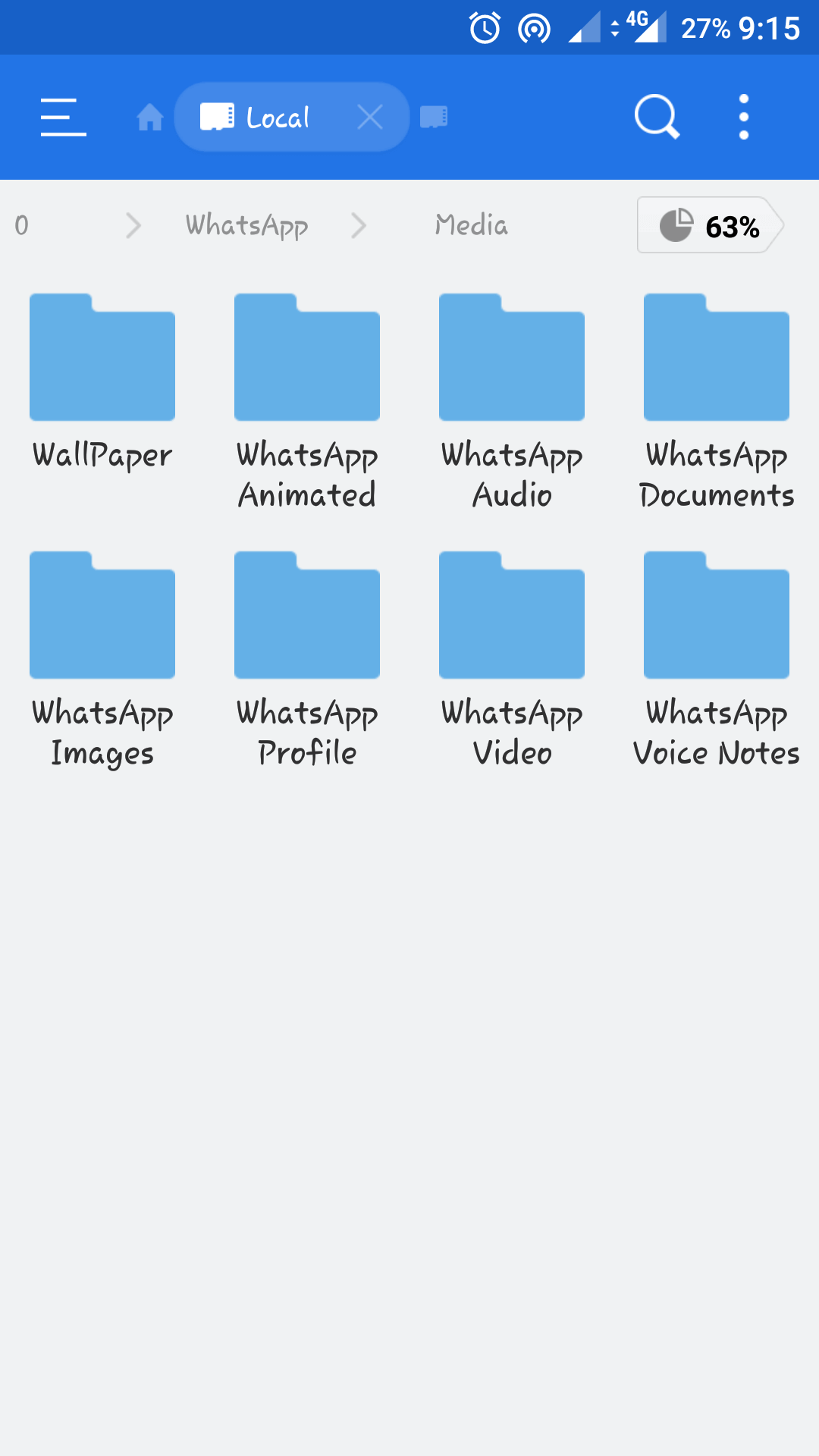 4) Long press on WhatsApp Images folder and click on "Rename" button.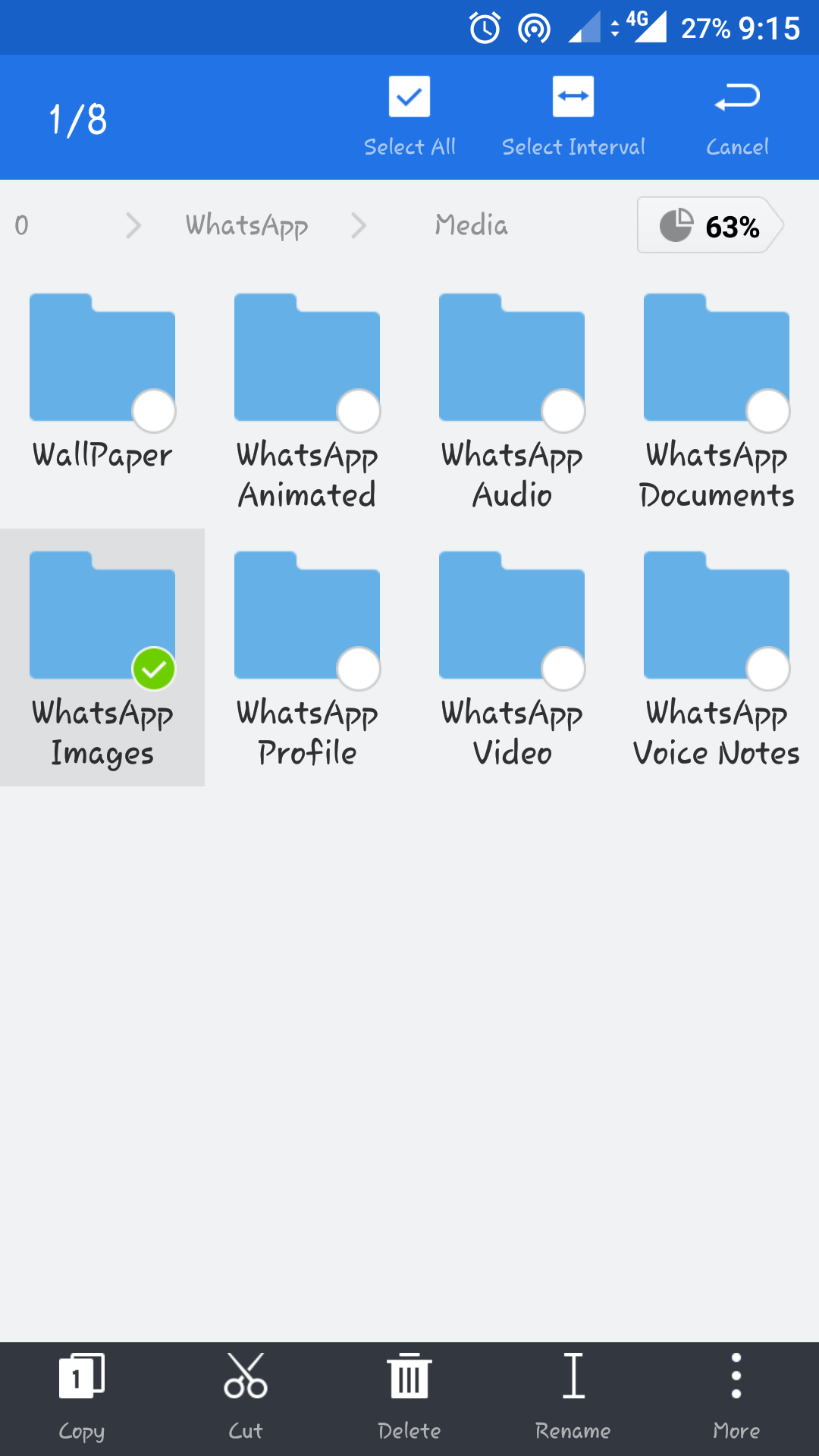 5) Now, replace "WhatsApp Images" name to ".WhatsApp Images" (Add dot (.) before the name) and save it.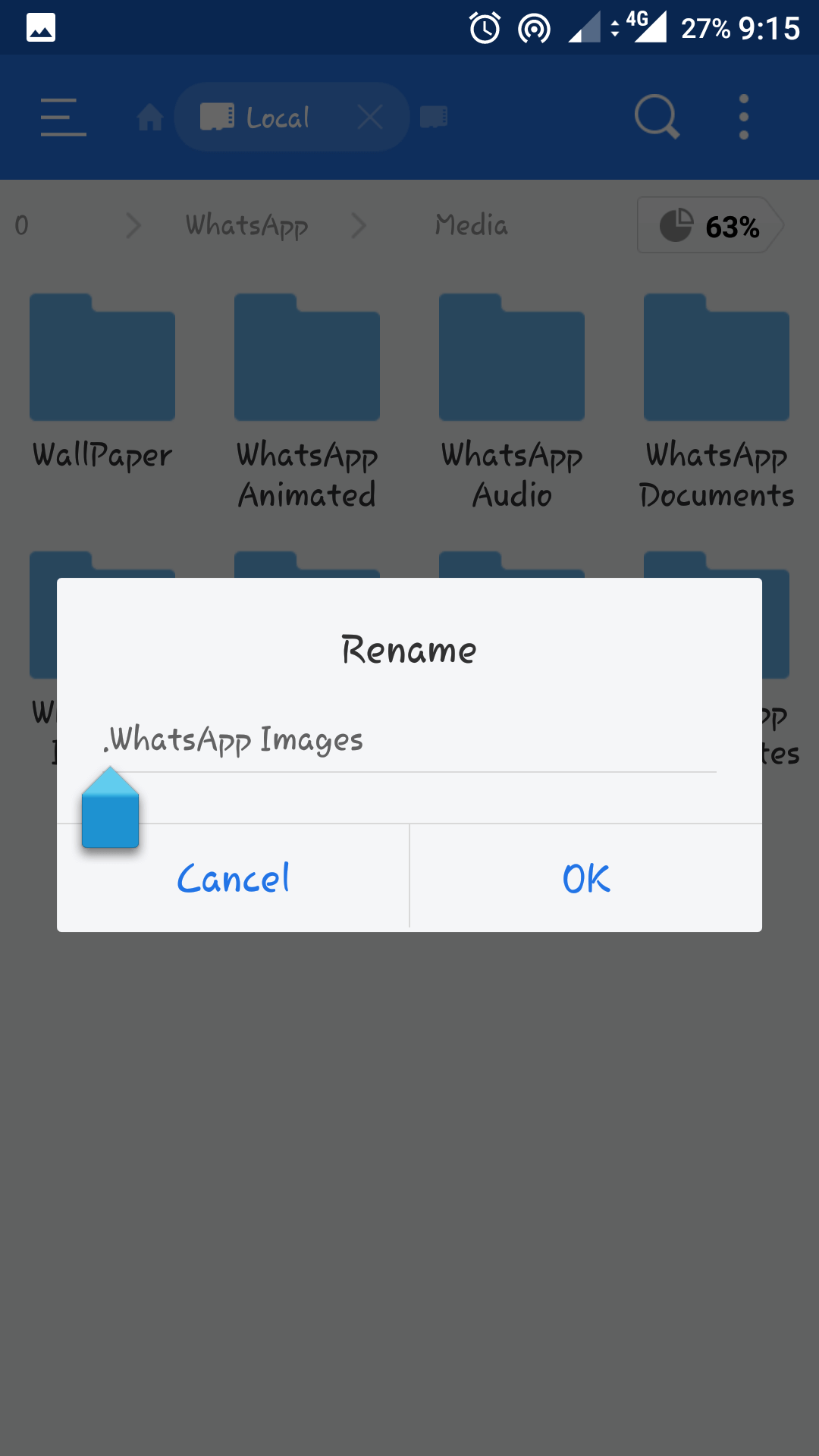 Voila!! You have successfully hidden WhatsApp Images from gallery. Now, open your Android photos gallery and see there is no images. Not even a folder called WhatsApp Images. Isn't it so simple? Yeah!!, it is very simple trick ever. When you wants to get your images back, just check Hidden folder in Ex File Explorer and then rename that folder back to original name by remove Dot from its starting. Also see WhatsApp best mod called GBWhatsApp.
Additional Steps to Hide WhatsApp Images from Gallery
If you are unable to hide your WhatsApp images from gallery by following all the steps then try to follow some more steps given below and after this I am sure your images will get hidden from gallery. Make sure you have already changed name of WhatsApp Images folder according to the method shared above. If still your images are appearing in gallery then follow these some additional steps also.
1) After changing the name of WhatsApp Images folder to ".WhatsApp Images", open that folder again.
To see the Hidden files, Swipe Lest, Scroll down and Tick mark on "Show Hidden Files" option. After that .WhatsApp Images folder will starts appearing.

Show Hidden Files
2) Create New Folder inside .WhatsApp Images and name it ".nomedia" and click on Ok to save it.
3) Done, now check your gallery to make sure images are hidden from gallery. If still, your images are showing then you need to clear cache of Gallery App.
4) Go to Settings >> Apps >> Gallery >> Storage >> Clear Cache.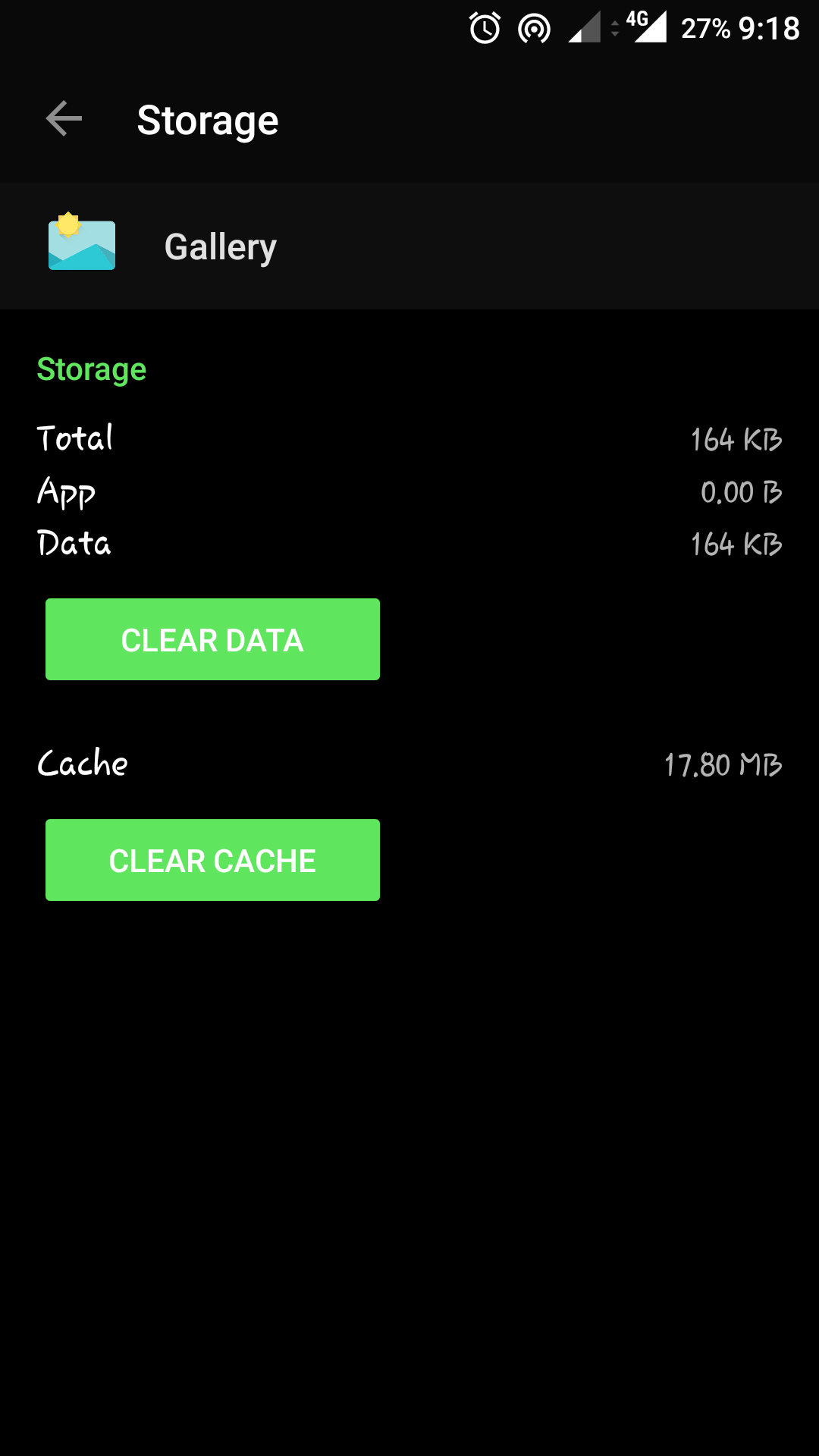 That's it. Now, I am 100% sure you all WhatsApp Images are invisible. There is no change to see them in gallery after doing these all steps. Now, to get them back just delete that newly created folder and change the name of .WhatsApp Images folder to previous one. After making these all changes, you will get your images back to gallery.
In this way you can hide WhatsApp Images from Gallery in Android, anytime. There is no hard process for doing this, even after providing deeply explained tutorial with Screenshot of each step. Now, there is no need to worry about your WhatsApp Images when somebody opens Gallery in your smartphone. Also see How to use Dual WhatsApp accounts on Android.
Final Words
This is How to Hide WhatsApp Images from Gallery in Android phone. You can follow this method on any Android phone in order to hide images of WhatsApp from your phone gallery. After following this method, no one is able to access your WhatsApp Images in any condition. This is one of the easiest trick, I have found. That's why I have shared it with my blog readers too. Don't forget to share this tutorial with all those who are suffering from the same problem and wants to hide their WhatsApp Images from gallery. If you have any doubt or query regarding to this trick, feel free to ask through comment section.