Compress Images Android
Hey Guys, In this post I'll tell you about how can you Compress Images on Android without losing it's image Quality. Compressing, The One of the Best Thing Ever for Save Disk Space, Data, Time. With the Compressed files you can easily save some space in your Device, Save Data usage while sharing file on internet, and save time while downloading and uploading the files. You may already know about the Compression about files in Zip or Rar or 7Z files. When you compress any file, it reduces its size and you will be able to share file on internet in lower size.
There are many Online Tools are also available for compress images in Android devices or from PC, but that will work online and you have to open browser again and again. So if you compress images too much in your Android device, then you have to use one simple app, which can even work without internet connection. Previously, We was shared how to remove background from images on android. So below, I have mentioned best app ever for compressing Images with the help of Android devices easily.
Why You need to compress Images
There could be several reasons for compressing image in Android device. If someone ask me, Why you Compress images, then I will say Because of sharing Images on Websites, We need to compress them for fast up the website speed. Previously, There was some Software available for PC for compressing images, now Image Compression apps are also available for Android devices. Also have a look at How to Download Images from Instagram. I have mentioned Step by Step Tutorial with easy screenshot at below, which you can follow now for compress images quickly and easily from your Android device.
How to Compress Images Without Loosing Image Quality In Android
Checkout Some of the Easy Steps now from below, for know more about How Can you compress images from your Android device right now without loosing its quality. These apps have 2 different methods for compress image. First method is for quick compress, which will automatically compress images to max level. Second method is custom method, in which you can select the compression level. Remember that if you compress the image too much, it will lose its quality. I have mentioned step for both at below guide with screenshots, So have a look at some of the easy steps now from below.
At First, Download and Install This Photo Compressor App in your Device from here – Download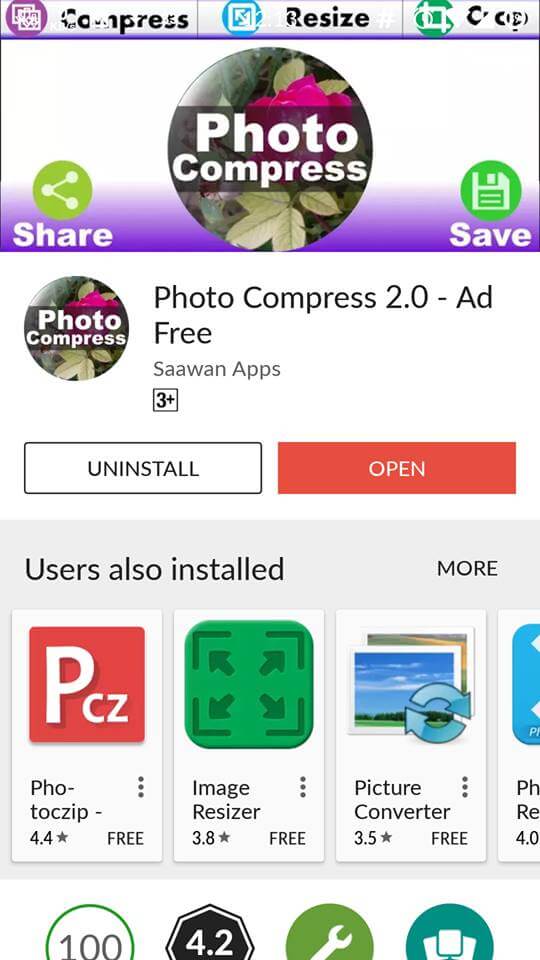 Now In Main Screen of this app, Select The Option of Gallery, and Select The Image of your choice which you want to compress.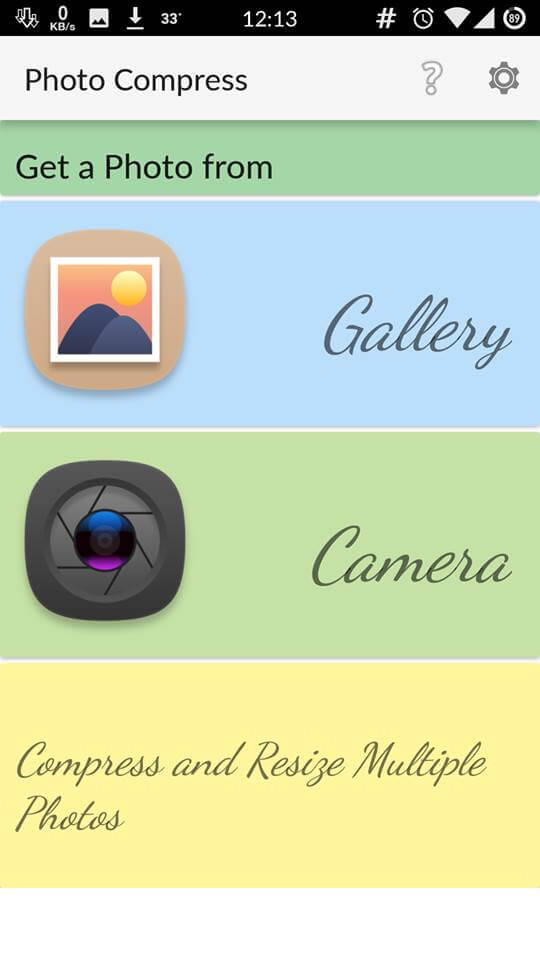 After Load Image from your gallery, Select the option of Quick Compress from there, Like Below Screenshot.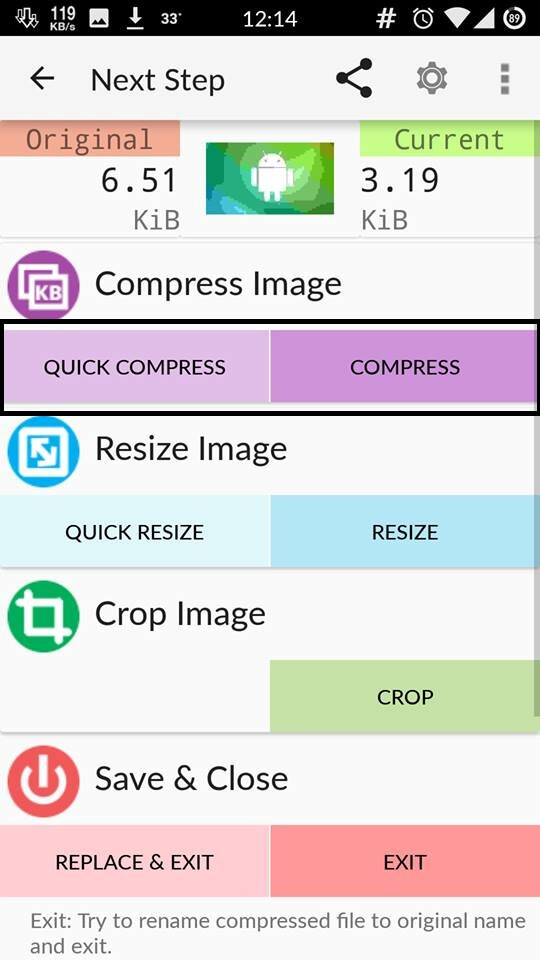 Then Select the option of Replace & Exit From there, and you are done.
Now Open your Gallery, and you will see the image is compressed, If you think image quality is not fine, then simply follow below steps.
In this app, After load the image click on Compress button, select the image quality which you want and click on compress button again.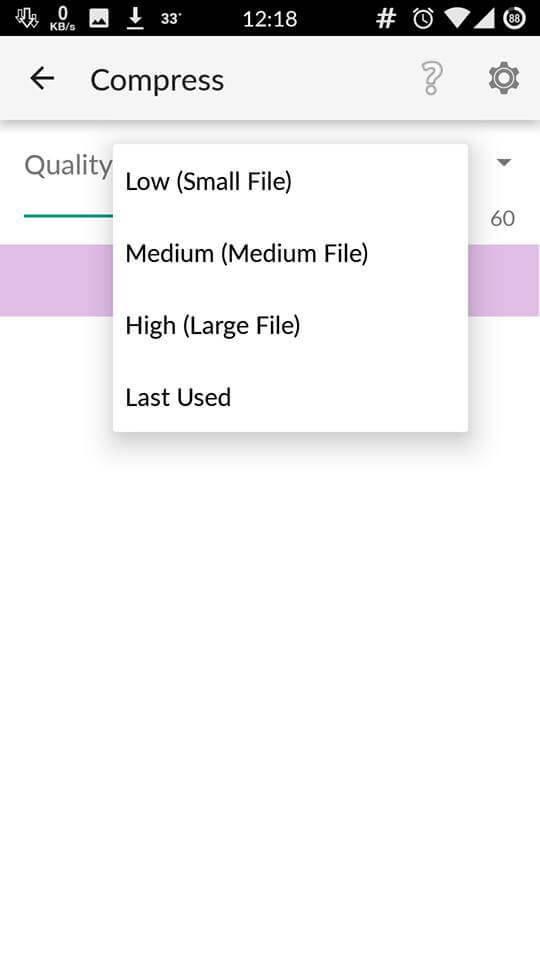 Remember – Low Quality = High Compression
Quick Note
you can compress unlimited number of images with the help of this simple Android app. This app is completely free to use, and you don't ever need to pay anything, and this app is completely ad-free. And Features of this app are also working like charm. You can also resize images with the help of this Simply app. So must try out this app for compressing images from android devices. This is he best app ever for compress pictures from Android devices. So checkout this app now and enjoy it in your device for free.
Myst See – How to Send GIF On Whatsapp
GBwhatsapp Download
WhatsApp DP Collection
Conclusion
So Guys, This was the best possible way for compress the images in your android devices right now without loosing image quality. You can checkout these apps and enjoy images in low size, with same quality. For any more questions regarding this guide then simply drop a comment below, I will try to help you out. Thanks for visiting and stay tuned for more Android Related Tricks.