Hey Guys, In This Tutorial, I will show you How can you combine your Facebook cover photo with your profile picture in just few clicks. If you are trying to Merge your Profile Picture with your Cover Picture, to Look like it one Picture, but it's nearly impossible if you do via crop picture manually. Previously,  we was shared how to Add all friends to Facebook Group in one click. So there is an Online tool available, which will do this work for you. I Guess, you have already seen some of the combined Facebook Profile Picture with Cover photo, but don't know how to created this Type of Combination Right. Follow step by step guide now from below, for create a Good Combination of your Facebook profile picture + cover photo.

Combination of the Facebook Profile and Timeline cover Photo

It's possible to create cover photo and profile picture combo without any Editing Skills. You just need one picture, which you want to set as your Profile Picture and Cover Photo and you are done, nothing else you would need to do so. There is an online tool available, which will do you work. Also have a look at How to make Single Name Facebook Account. With Below Simple tool, you can combine your Facebook Profile / or Facebook Page's Cover Picture and Profile Picture in simple steps.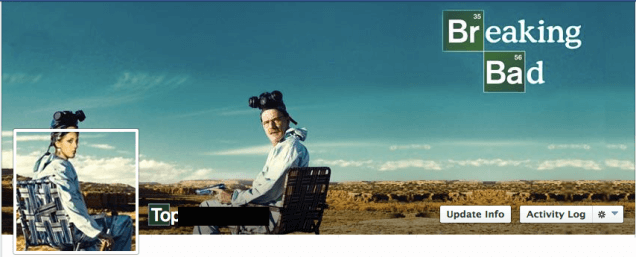 How to Create Integrated Cover Photo and Profile Picture for your Facebook Profile / Page

At First, Open Tickedoutimeline from your PC.
After That, You will see some options here, simply select the option of Merge Profile and Cover Photo.
After That, You'll see an option for upload the Image, Select Image of your choice, and click on Upload Button.

Wait for Few Seconds, Until your Picture is being upload in this site, and then select Part of Picture, which you want to set as your Profile Picture / Cover Photo.

After Successfully Select picture, select Option of Done, and then Like Their Facebook Page for Get your Pictures, and Then Download your Profile Picture and Cover Photo From there.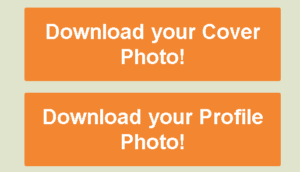 and Cover Photo Being Cropped Automatically By This Tool. Now you can set both of these pictures as your Facebook Cover Photo + Profile Picture easily. I have also tested this online tool, and it's working completely fine. This Guide will solve your Doubt on How to make matching Facebook profile and cover photos. Also have a look at How to Invite All Facebook Friends at once to like Facebook Page.
Final Words
So Guys, this was the easiest way for merge / Combine your Facebook Cover Picture + Profile Picture. This is the best Way ever for create your Facebook Profile More creative, and more good-looking. This is the way, in which you can get a good reputation in your Facebook Pages. You must try this guide once, and try to set it as  your Facebook Profile Picture, and Cover Photo. Also checkout How to Post in Multiple Facebook groups at Once. If you have any Questions while following this Guide, then simply comment below. Thanks for visiting and stay tuned for more cool stuffs like this.