If you Did Factory Reset your Samsung Device, and Now Getting Error of "This Device was Reset. To Continue Sign in with a Google Account that was previously synced on this device", and you want to bypass this, then this Guide is for you. In Android Devices, There is the new Feature, for More Security is, If you reset your Device once, you have to Sign in with Gmail Account again, which you was using in your device before resetting it. This Function may case trouble for you, if you have bought an old device, and you have did reset of your device, and now you are getting error of this device was reset. To continue to sign in with a Google account previously synced and you are not able to use your device.
This device was reset To Continue Sign in with a Google Account Previously Synced
This Feature can be found mostly in Samsung Android Lollipop 5.1 Devices. If you have done Data Wipe / Factory Reset of your device, and you forgot your old Gmail Account, or you have bought old / refurbished device from market /  Online, then you can follow below method, and it will work for sure. For Protect Device from Unauthorized access, this feature is included in Samsung Android devices. There is some discussion about this issue on Androidcentral is going on.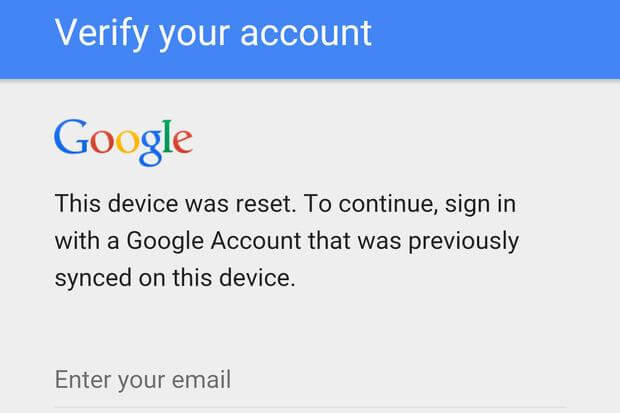 Requirements for Bypass this device was reset. to continue sign in with a Google account previously synced
Below, are the some basic requirements for bypass this error in your Samsung Phone. Checkout requirements, for follow this guide now from below.
OTG Data Cable with Pendrive or Micro SD Card with Adapter for Connect with Device.
Your Device Must Support OTG Cable for use this Method.
Samsung bypass Google verify apk download
[sociallocker id=15180]
[/sociallocker]
Why This Device Was Reset to Continue to Sign in With a Google account Error Comes
If you do the factory reset Samsung Lollipop 5.1 device, with the help of recovery mode, then you will get this error, for protect your device form Unauthorized access. Because If you drop your phone somewhere, and some other person found your device, and he will do reset of your device from recovery mode for use phone. So in this case, this error will show to that person. But if you got this error due to some other reasons like, you purchased old phone, etc. , then you can follow below guide for bypass this device protection Gmail login error now from below tutorial, check it out now from here.
Bypass factory data reset protection on Samsung Devices without knowing old Google account
There is no official Way to Remove This this device was reset. To continue to sign in with a Google account that was previously synced on this device error in your Samsung Device. You can take your device to service center, or follow unofficial way from below for bypass Gmail account verification after reset device. This Google device protection bypass is very much trending these days, and everyone wants a solution for this. If you have also stuck in this situation, then you can simply follow below steps for Android device protection bypass easily.
Download Samsung bypasses Google verify apk from above-given link in requirements, and copy that app in your Pendrive or Memory card, then connect it to your Samsung Phone with the help of OTG Cable.
As Soon your Connect OTG Cable to your Samsung Device, it will show you File Manager, In Which you will get Samsung Gmail account bypass app.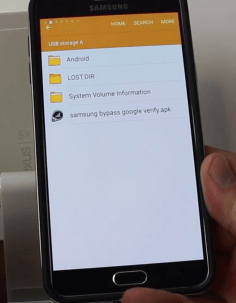 Now, Click on this App File for Install It, But it will show you Installation Blocked, and Now click on Settings Button, Tick on Unknown Sources Button, and press back Button. Click on app once again, and install it.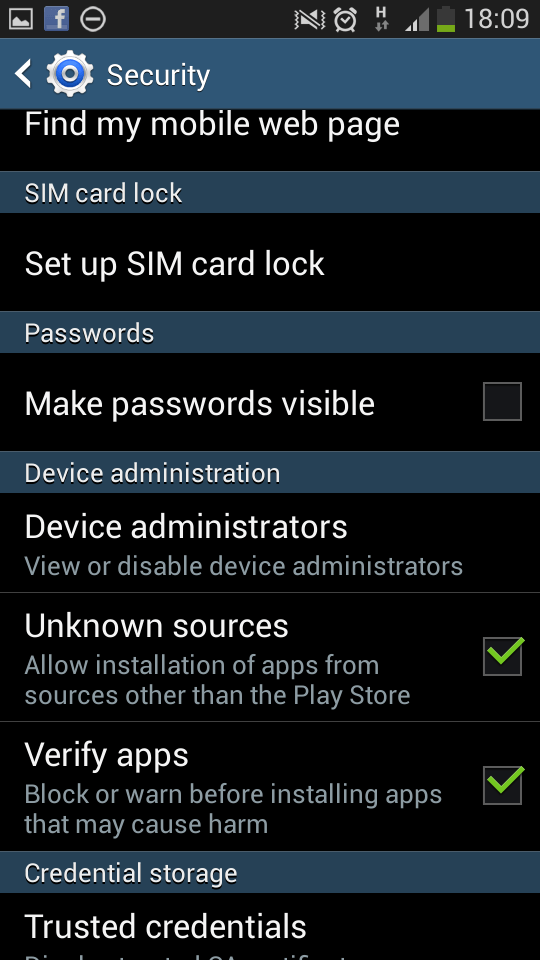 After that, Now After App Install, click on Open Button, and it will launch this app.
Now This App Will Launch Settings app of your Phone, Scroll Down and the Select option of Backup and Reset, select option of Factory Data Reset, and click DELETE All button.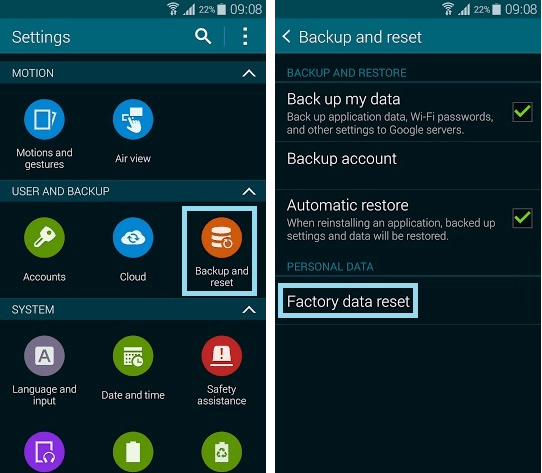 Now your device will boot up, and it will no longer show you warning of this device was reset. To continue to sign in with a Google account that was previously synced on this device.
If you have any trouble, or any confusion while following above Guide, then you can Simply watch Below Video for Clearly Know about this trick. This video clearly explains how this method works. So must watch this video.
Video Tutorial About Google Device Protection Bypass
Alternate Method for Bypass this device was reset. To continue sign in with a Google account that was previously synced on this device
You can Flash Stock ROM of your Samsung Device, for this device was reset to continue bypass. If you don't have OTG, or your device doesn't support OTG cable, and you want to bypass this without OTG, then simply flash Stock Firmware / ROM in your Samsung device, and it will solve your Error. Read more about – How to Flash Stock ROM in Samsung from this post, and flash it 🙂
Final Words
So, Guys this was the way, which you can use for bypass this device was reset. To continue sign in with a Google account that was previously synced on this device easily in just a few clicks. You can Follow this Tutorial Step by step, and this will work for sure. This Error comes in Android Lollipop Devices because you did factory data reset with the help of recovery mode, instead of Resetting from Phone Settings. So always reset your Phone from Phone Settings, If you don't want to see this error again on your device. Thanks for visiting and stay tuned for more tech tricks like this. 🙂