Best Hindi Shayari Apps: Hindi Shayari's are very popular in all over India. We all loved to read shayari in books and on Internet. Nowadays, lots of Hindi Shayari Apps are developed so there is no need to open any website for reading new shayari's. Our Android phone is the best gadget which completes our every small to big wish in our hands. You can talk to anyone, send messages and much more features are available on the phone. But most of the people loves to send Hindi Shayari's on WhatsApp, Facebook and other social media apps through their phone.
For getting best Hindi Shayari Apps, you have to search on Internet again and again but what if you will get an Application fulfilled with thousands of Shayari collection? Yeah! it is like a heaven for all shayari lovers. Not all people likes to read shayari but many of us got addicted to these lovely lines. Shayari is the thing which express out feelings in a different manner. Only a shayari lover will came to know the exact deep meaning of Shayari while a normal person can't even understand its single line. Also don't forget to check best call recording apps for Android.
Heart Broken peoples are the one who likes the Shayari's most. Why? Because Dard Bhari Shayari tell all about incidents happened with them in the past. Maybe you are the one of those. Every Love story has a painful end while some love stories ends before getting start. In this situation, it is very hard to control our self. Hindi Heart Broken Shayari's are the best friend in this condition. Google can provide you thousands of your desired shayari in one search but searching again and again in browser is boring thing. But what if you have an Android app in your phone which is fulfill with lots of Shayari? Yeah! It is like a god gift for us.
If you are one of those who are searching for best Hindi Shayari Apps for Android then this article is specially written for you. We will provide you some top Hindi Shayari Applications which are fulfill with all of your desired shayari collection. I am sure you will never think to uninstall these Apps from your smartphone after trying them once on your Android phone. If you search on Google for top Shayari Apps then it shows you hundreds of Apps list in front of you. In this situation, we all get confused in selecting the best one of our phone. Right? Yeah, we all faced this problem. Well, no need to worry because we are sharing some of the most popular Hindi Shayari Apps list for all Android users.
Best Hindi Shayari Apps List for Android
This article is only dedicated to all Hindi Shayari die hard lovers. Everyone who are searching for the best Hindi Shayari Apps, can choose their desired application from our list which satisfies their needs. You can download and try any of below shared Hindi Shayari App on your phone and check which one of the best for you. Also don't forget to see best free calling apps for Android.
#1. Hindi Shayari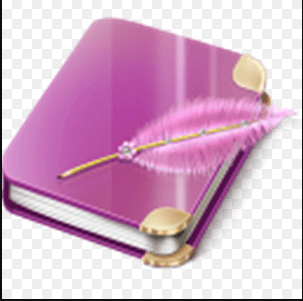 Hindi Shayari is the first choice of every Shayari Lover. When you search for Hindi Shayari on Play Store, it is the only application appears in front of you at the top position. What makes most popular is, it has an awesome Interface which attracts its users. Also it has shared so many Hindi Shayari's according to their Category. You can share shayari with your loved ones on Social media apps. Most of the apps need Internet connection to download Shayari's but you can use Hindi Shayari application without turning Data connection On. It also have an option to Switch to new UI. Well, these are the only features which I have noticed in this app. You can check out more about it after using it on your smartphone. Here is the Play Store link of this application.
#2. हिंदी शायरी – Hindi Shayari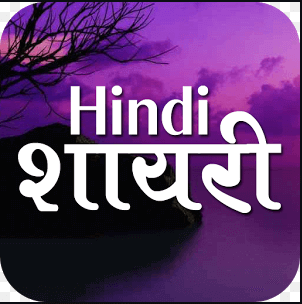 It is one of the most popular Hindi Shayari App available in Play Store. There is no need to tell you anything about this app as its name describe everything about it. हिंदी शायरी – Hindi Shayari app is fulfill with thousand of different categories shayari's. You will see three sections after opening the app which are Latest, Category and My Favorites. From there, you can choose you category and read lots of Shayari in Hindi fonts. There is also Social Sharing button is available through which you can share your desired Shayari on WhatsApp, Facebook, Gmail and other Social Media apps. Hindi Shayari App is available for free on Play Store.
Download हिंदी शायरी – Hindi Shayari
#3. Hindi Love Shayari
This application is specially dedicated to all Lovers. Why? Because it is fulfill thousand of Romantic & Love Shayari. Well, not only Love Shayari but it also contains Shayari's of each category. Whenever you opens this app on your phone it will show you Four boxes which are Categories, Search, My Bookmarks and Like this app. So, you can directly search for your desired Shayari from the search box or go through Category wise. All the Shayari's are available in Hindi Fonts in Hindi Love Shayari app. It also contains Sharing feature thorough which you can share any Shayari to other social media apps. You can download it at free of cost directly from Play Store.
#4. Shayari (Hindi)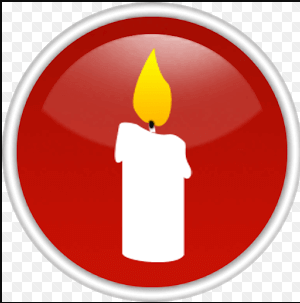 This app has an awesome pretty interface which is loved by all of its users. Shayari (Hindi) app provides you thousand of shayari in Texts as well as Picture Shayari too. Lots of people likes to read shayari's with a romantic picture. So for those type people, I will recommend to download this application on their phone. I am sure they will love it after reading shayari on this app. It has different categories of Shayari like Mohabbat, Dard, Funny, Dosti, Janmdin and much more. Try it on your Android phone and discover its more features by yourself.
#5. Hindi SMS Shayari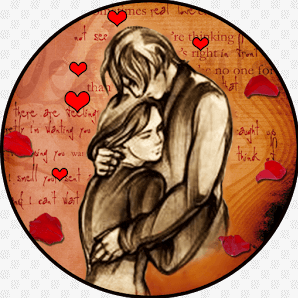 Hindi SMS Shayari is the best application to send SMS Shayari to your friends and lover. it is very easy to select your desired Shayari and share it with your loved ones in a single click through this app. There are lots of shayari's with different categories are available on Hindi SMS Shayari app. It also has an option to Search your desired Hindi Shayari, instantly. You can send Shayari's from the app to anyone as a SMS. Try it by yourself and discover more of its cool features.
#6. Romantic Shayari
You will experience the real Romance after reading Romantic Shayari's on this app. It is the only app which contains all types of hurt, Love, Romantic, Dard, Bewafa and all related categories shayari in a single app. Every Lover will love this application. If you wish to have an app which is totally based on Love quotes, then this one is specially for you. All the Young Boys and Girls can complete their wish of reading lots of Romantic Shayari's through this app. It also has Picture SMS, so you can send Picture Shayari to your loved ones in a single click. No need to copy and paste, there is a default Social Sharing feature available in the app.
#7. दर्द भरी शायरी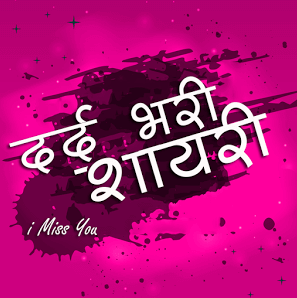 All those who likes to read Dard, Hurt Shayari can download this Shayari app on their phone and get lots of Dard Bhari Shayari. Every person who have faced Break Up or any other Love related problem, will likes to read these type of shayari. It makes them feel happy and cure them from inside. If you are one of those then this app is specially created for you. It has different categorized shayari's like Dard-E-Dil, Yaadein, Chahat and much more. Means this app is totally fulfilled with Dard Bhari Shayari's as its name reveals. You can download it free from Play Store and enjoy unlimited Shayari's on your phone.
#8. Non Veg Shayari (Hindi)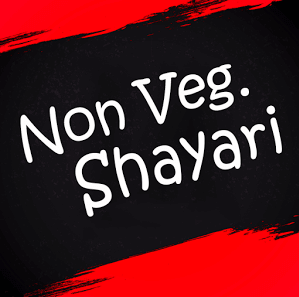 This Shayari app is only for Young Boys who likes to read Non Veg Jokes on internet. Non Veg Shayari is an interesting application which has large amount of Shayari's stored in its database. We do not recommend this app for Girls as it contains abusive adult texts. But I am sure all the Boys will live this app, if they are looking for Non Veg type Shayari. These Nov Veg Shayari's are not to share with your Love or any Girl Friend but you can make some fun with your friends. Get this app from Play Store at free of cost.
Download Non Veg Shayari (Hindi)
#9. Shayaro Ki Shayari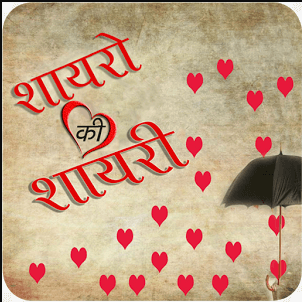 Shayaro Ki Shayari is another good app for all Shayari Lovers. Well, it don't have too much shayari's but still it has a good collection of pretty shayari's. You will get all category shayari in this app including Love Shayari, Funny Shayari, Dard Shayari, Ishq Shayari, Hate Shayari, Romantic Shayari and much more. It has inbuilt Share buttons to share your desired shayari with your loved ones in a single click. One of the unique feature in this app is, it also have Festival Shayari like Diwali Shayari, Happy New Year Shayari and other festivals. Isn't it good? It is an awesome application according to us. Download it directly from Play Store via link given below.
#10. Shayari Ka Khazana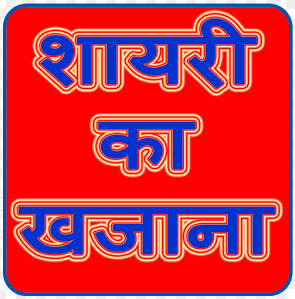 At last, we are going to share Shayari Ka Khazana with all of you. This app is really a Treasure of Shayari's. You will get all of your desired Shayari in this app. There is a Category section from here you can directly jump to any type Shayari's section. It contains every type of Romantic, Dard, Motivational, Funny, Life Shayari and much more. Also it has an inbuilt Share button to share any Shayari with your friends on Social networking apps. Well, it is not so good app as compared to above ones that's why we have shred it at last. But if still you want to give it a try, you can download it from link given below.
Final Words
These are the Top 10 Best Hindi Shayari Apps for Android devices. You can give a try to each of them if you are a die hard Shayari Lover. Else, there will be no confusion in choosing the best App from the above top 10, you can start from the #1st as we have shared the most popular Applications in the starting. None of them is a third party app as thee all are available on the world's no one app store i.e Play Store. Also see best torrent downloader apps for Android. Now, you can read and send shayari's to your loved ones in a single click without opening browser again and again. These apps can help you to get your desired shayari within seconds. Also, there is no need to Turn your internet connection while reading shayari's on these apps, as they also works well offline.
If you have any other good Hindi Shayari Apps for Android in mind, feel free to share its name in comment section. We will add it in our next update.