Hey Guys, In this article I will tell you about best free dating apps for Android. Currently there are 7.6 billion human beings living on planet Earth. This number according to The United Nations is estimated to increase to 11.8 billion by the time we hit the year 2100. Basically, the task of finding 'the one' in a hoard of people, is about to get even tougher in the coming year. Finding your soul mate has never been as easy task and it only seems to be becoming more daunting in the years to come. But don't dread the loneliness, as there just might be the perfect solution to finding your perfect mate in a tsunami of people. We are talking about technology.
Technology has made the impossible a lot more possible, may it be getting one step closer to colonizing mars or artificial intelligence that just might take over the world someday. The same technology has simplified the task of finding the 'the one' by placing every single person, at the click or a swipe of your fingertips. Internet dating which was a negligible part which no one really bothered with, is now the place where people flock to. Mobile phones and you GPS, has made the ease of finding an eligible mate even better. Whatever you are looking for – meet and greet, dates, hookups or a serious long term relationship, these applications will help you find it all. All of that at just a simple click or a swipe on a screen. Who knows which click or swipe might lead you in the arms of the 'right one'?
Top Dating Apps for Android
---
Tinder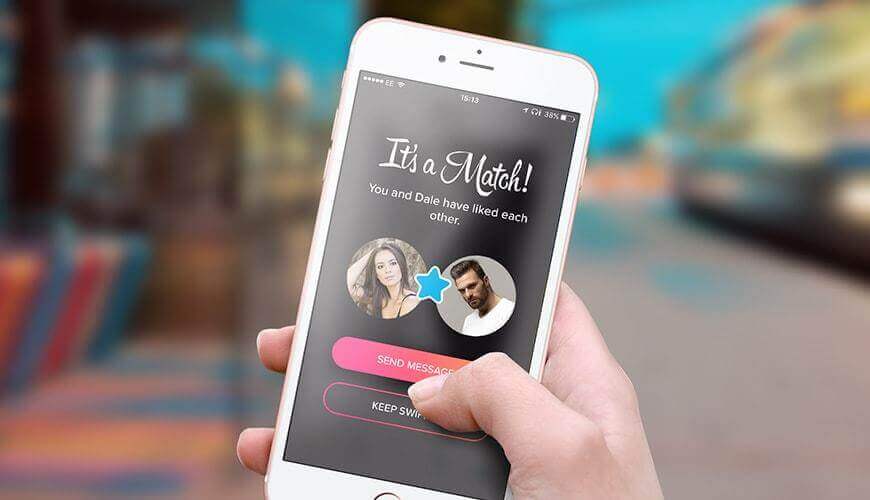 A wide rage among individuals who are looking to date, hook up or are looking for a long term relationship. When it comes to dominating the dating application world, Tinder wins by all counts. What initially did start as an application which enables you to reach out to people around your area (for the purpose of hooking up) is now responsible for forming long distance relationships and even successful marriages. Though Tinder has been blamed for turning innocent dating into a playground for hook ups, no one can deny the reach and impact of the application.
Before the fun begins, you need to sign up on Tinder. The sign up usually happens through you Facebook account and of course you are required to be over 18 years of age. Once, singed up, you can carefully select six images that potential mates can see and a 500 character bio that they can read. There is also an option to link the account to your Instagram and add other details like your education and employment.
You can like someone by swiping them right and if you really 'really' like someone you can 'super like' them. Of course swipe left if you don't like someone. Tinder is preferred by users for multiple reasons. Firstly, there is privacy maintained, as no one can message you until you show an interest in them. Even if you don't like someone after having a conversation, you can report them or block them. Setting up your profile is easy and the images displayed are large, which just makes it easier to decide, whether to like or not.
---
Bumble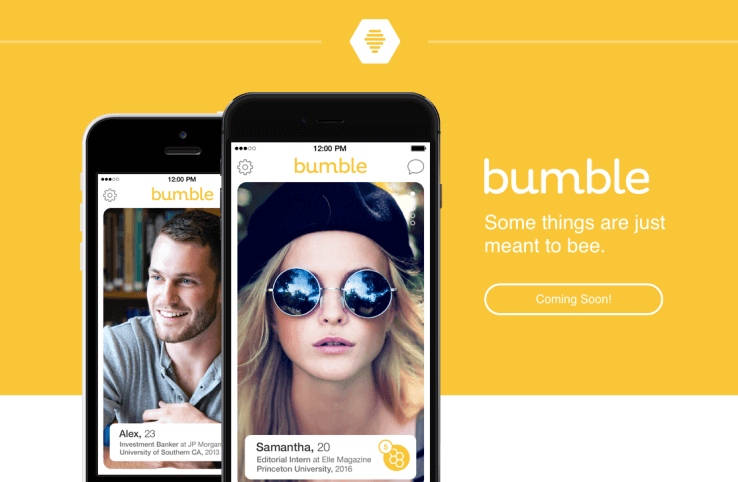 This dating application takes a different approach to mobile dating but setting a time limit. It also gives preference to women, as initially women have a window of 24 hours to initiate the conversation. The same time limit is set for men, who have 24 hours to respond to the message send by a potential mate. Either one of them can go first, when it comes to homosexual matches though. Many people turn to Bumble in order to ensure that no creeps can lurk around their information or send them inappropriate messages. The application works well, but still has minor bugs and some issues. Bumble just speeds up the process of selection and prevent you from wasting your time on waiting for a reply. Thus, the faster you move on the faster you end up meeting the perfect mate for yourself.
---
OkCupid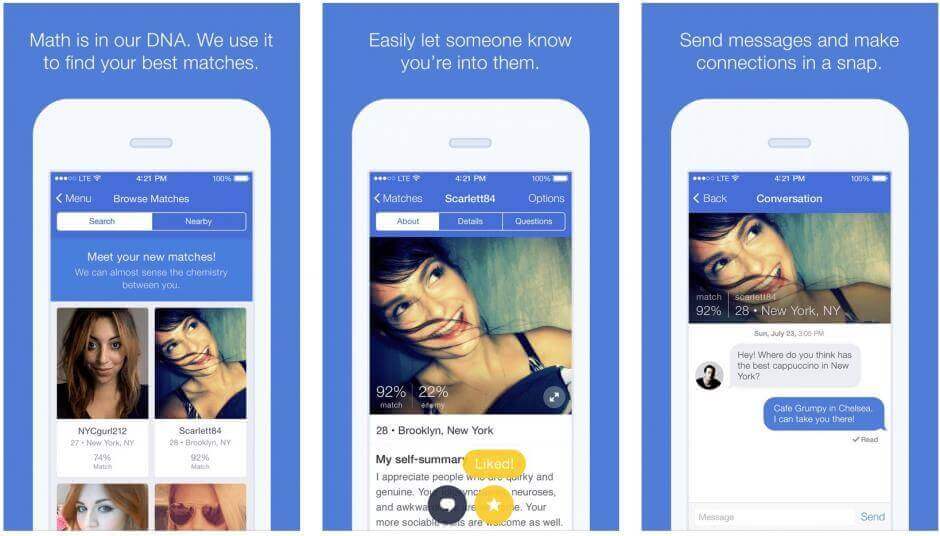 With almos the same number of downloads as Tinder, this application shoots up our list. This application does things a little differently. You don't need to engage in the hassle of logging in through Facebook but the sign up process could be tedious. After creating a username you need to a long set of question not only for you but what you would expect you potential partner's answers to be. This creates a percentile score of your profile and matches compatibility with other people on the application. You can also link you Instagram to your profile. The level of privacy is lesser in comparison to other applications as anyone can message you and you need to upgrade to a paid version to see who has liked you profile on the application. The images also might seem too small until you click on them or enlarge them.
---
Grindr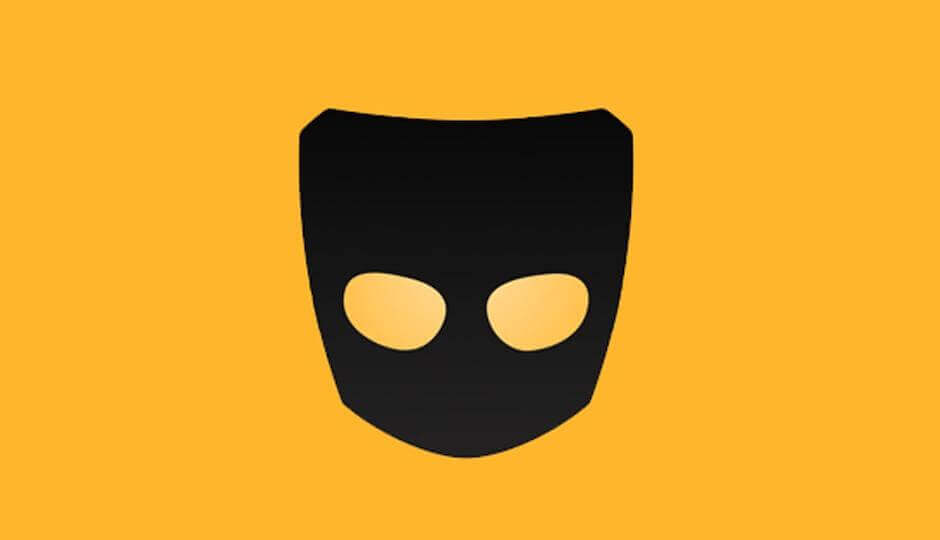 This one is for gay and bisexual men who are looking out to date, hook up or for a long term relationship with other men, nearby. The setting of a profile is a breeze as all you need is a username, a good profile picture, answer a few simple questions and select your 'tribe' and in a matter of a few minutes you are chatting with someone. The free version is different from the Grindr Xtra, which is the paid version of the application. The paid version lets you add additional tribes and advanced filters in your profile. It is also advertisement free unlike the unpaid version which runs on advertisements. A similar application called 'Her' specifies in bisexuals and lesbians.
---
Coffee Meets Bagel
This dating application adds the idea of dating with food. For setting up your account on Coffee Meets Bagel you have to use your Facebook account details. Once done setting up, the application sends you a single 'bagel' a day, which is fancy way of saying the profile of a potential mate. In the next 24 hours you can either 'pass' the bagel or 'like' it. If you like the 'bagel' and 'bagel' likes you back, you will move to a private chat. Expiry of the chat room is basically eight days. There is also a way to earn 'beans' by recommending the application to a friend or by purchasing them. 'Beans' allow you to access extra features of the application. Though a cute name, every time you reject someone the application asks you for the reason, which can be uncomfortable, as you might want to write 'unattractive' but you don't want to hurt someone's feelings.
---
Final Words
Whatever sails you boat when it comes to dating is good. In the 21st century, the game of dating has completely changed and you don't catch up soon with the change, you are bound to be left behind. Meeting someone, talking to them, liking them and finally dating them is a long process, these applications might just help you to speed up the process. Keep visiting SoftBigs for more cool apps lists like these.