Mac Browsers
Hey Guys, In this Tutorial I will tell you about Best Web Browsers for Mac Operating System. I am personally Using Mac from past few years, and I have tried many Web browsers for my MacBook Pro. After Experimenting a lot, I have found some of the best web browsers for mac, which I am going to explain below. There are tons of Web browsers available for Mac, but all browsers are not good because the lack of Features / Development. If you are a Mac user, Then I am sure you may have already used Google Chrome, Apple Safari, Mozilla Firefox etc on your Browser. But There are some more Browsers available for Mac, which you should try according to your Requirement.
I Have explained features of each and every web browser, also provided download link of each web browser too. So if you are looking for Some new / cool browser for your MacBook, then you should read this post. Perfect Web browser comes with faster browsing speed and faster downloading speed. A web browser should not hang/lag while we are working on it. Unfortunately, some of the web browser hangs a lot, and Browser like Mozilla Firefox simply have crashing issues a lot. If we look at Google Chrome, It uses lots of ram of system. So you should try different web browsers for your Mac, According to your system configurations or requirements.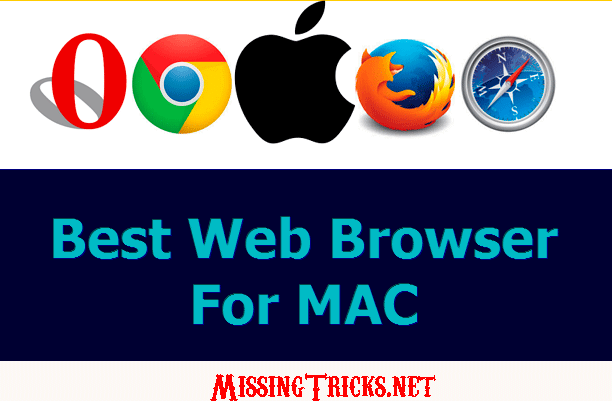 Quick Look at Best Web Browser for Mac
Google Chrome – Best Browser for Mac
Google Chrome is the Web browser, Which is Developed by Google, Available for all popular OS like Mac. The very first thing I do after buy new laptop is to Download Google Chrome. This is the Web browser which almost everyone use on their PC/Mobile. This web browser have lots of features, Which We have Explained below. This Browser can do lots of things, Like Installing Third-Party Addons etc and much more. There is one big CON is this browser is that, it uses large amount of RAM in system, so it's not suitable for Devices with low Ram. Hope this issue will solve soon, But you can try it out via Download link from below.
Features of Google Chrome
Speed – Google Chrome Loads Websites a Lot Faster in Comparison to any Other Web browser.
Easy to Use – This browser is easy to use, Even newbie can use this browser without any kind of hassle.
Secure – This is the one of the most Secure Web Browser which is available these days, it also protects our privacy.
Fetch browser Data – Once you sign into this Browser, it will fetch your data like search history, bookmarks to your other devices like like PC – Mobile Device etc.
---
Mozilla Firefox
Mozilla Firefox, Yet Another Great Web Browser. This Web browser is similar to Google Chrome, which you can use on your Mac for free. This Web browser is completely free to use, also supports different adding. This web browser is suitable for both developers and normal users. You can use Mozilla Firefox on your MacBook, It will give you great downloading / browsing experience ever. This Web browser have inbuilt features like Mobile view, Inspect element and much more. Also have a look at best Hacking apps for Android. There are many other web browsers available for Mac, but this browser have it's own look & Feel, which you can never ignore.
Features of Mozilla Firefox
Save Links for Pocket – Save any Link from any Website to Pocket for Use it later.
Spam Protection – Whenever you Open any Suspicious or Phishing Website, It will warn you regarding that site from Google's Safe Browsing List.
Fastest Browsing Experience – This Web browser uses some advance Technique like multithread for Speed up Download speed / Browsing Speed.
Smart bookmarking, Save Passwords, Add Lock to passwords, Inbuilt Proxy Support and much more.
---
Apple Safari – Best Internet Browser for Mac
Apple Safari, Every Mac User already know about this web browser. This is the default web browser, which you can find on every MacBook. This Web browser is very handy for Every MacBook User. There is one bad thing is this browser is it doesn't supports all type of addons which works on Chrome or Firefox. This Web browser uses less energy and gives maximum performance. Because it's available officially from Apple, it's obviously Highly optimised for MacBook Users. Safari also supports iCloud which let you fetch your data like bookmarks, history etc across your all devices, just like Google Chrome.
Features of Apple Safari
No Lag/Hang – This Web browser have high capacity of opening heavy websites. For Example, We was posted a Tutorial on Crash friend's pc via Simple link, that can hang any browser except Safari, it have native support for heavy scripts and it never ever lags.
Longer Battery Life – In Comparison to other modern browser, Safari uses very less battery and you will get long battery life on your Mac.
Picture in picture mode is available on this browser, which let you watch videos while doing any other work.
Privacy, Security, Faster Javascript Rendering etc is also available in this Browser.
Available on All MacBooks by default.
---
Opera Mini for Mac
Whenever I read the Word Opera mini, it remembers me my childhood, Because most of us was using Opera Mini Web browser on our Java/Symbian/Android devices. Before few years, when Internet Speed was too low, We used to browsers like opera mini, which opens the page fast. It also have Inbuilt Download manager, which let you manage your Downloading files easily. We was also posted How to kill wifi with pc, which you should try. This Opera Mini have almost all features, which other browsers have like using less energy, Sync History with other devices, add third-party adding, news feed etc. Opera mini is one of the best browser for mac 2017, which you should use on your MAC is you are using Internet on regular basis.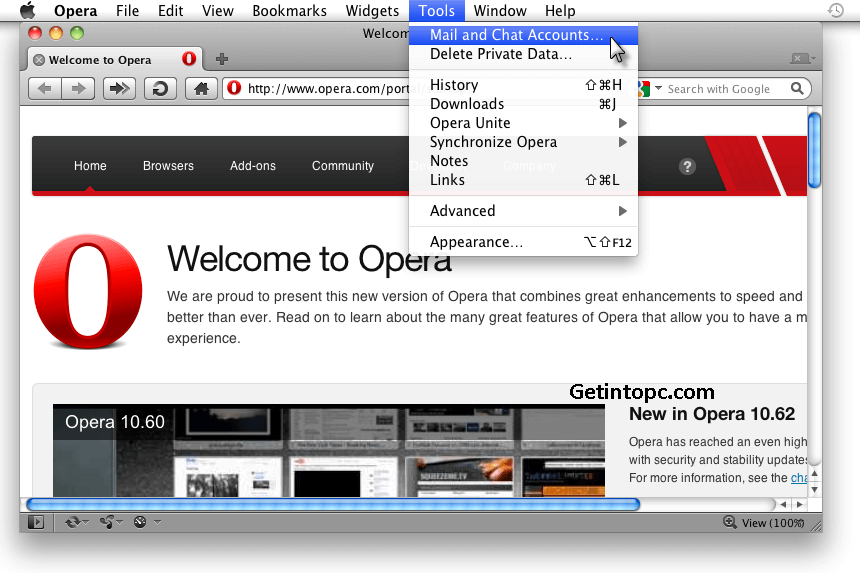 Opera Mini Features
Inbuilt VPN – Yes, Opera Mini Web Browser have Inbuilt Support for VPN, Which let you browse Internet anonymously and with full privacy.
Inbuilt Ad Blocker – This Web browser automatically Blocks Annoying Ads like Popup ads and let your Page Loads faster.
Floating Video – Just Like Apple Safari, Opera Mini Also Supports Floating Video, Which is a very good thing in a browser.
---
Camino Browser
Camino, One of the Best Web browser for Mac, Which you can use on your Mac. This Browser is specially designed for browsing purpose. You can do many cool things in this browser. This browser can automatically block harmful websites. It also supports automatically spelling checking, which is helpful while writing Content, Messages etc. It's the best internet browsers for mac which you can use on your Mac. This is one of the best best web browser for mac 2017, which you can use on your MacBook without any trouble. You can also relaunch recently closed tabs, like Google Chrome which is one of the most handy feature for heavy Internet Users.
Note – Development of this Browser is Ended, You will no longer any Updates of this Browser.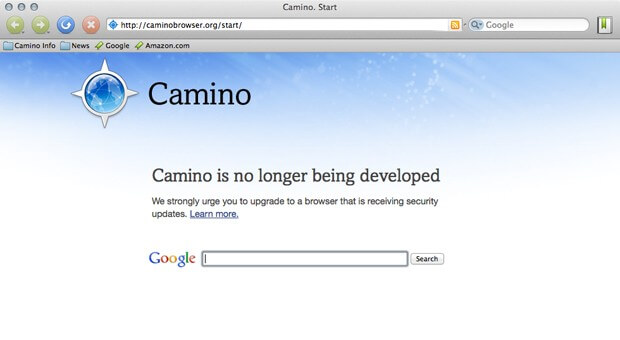 Camino Browser Features
Phishing & Malware Protection from Various Websites.
Supports Keychain, Which helps in Filling Login forms.
Tabbed Browsing, Just like any other browser.
View Tabs in Window mode for easy switching.
---
Maxthon
This web browser is also available on apple Official app store. This is the high performance Web browser, which is available for mac os. You can try out this browser via below available download link and enjoy on your PC easily. Developer of this browser confirms that it's the best browser which is available these days. This Web browser running very fast in terms of browsing the web, and doesn't have any crashing issues like Mozilla Firefox. So try it out now and download from below.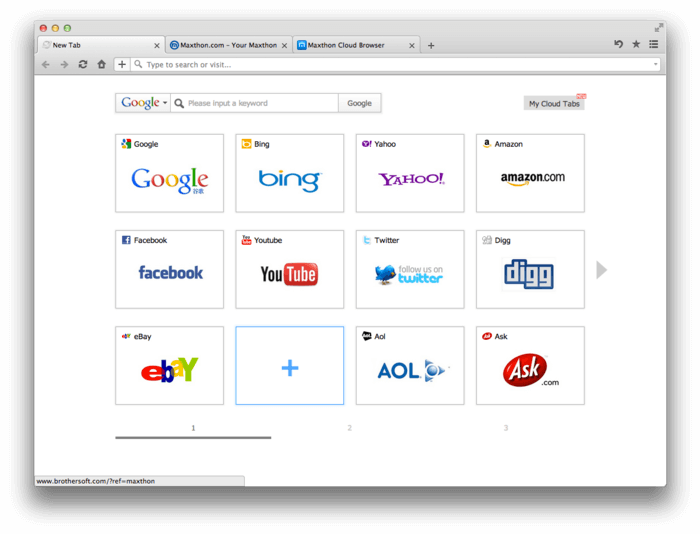 Features of Macthon Browser
Smart Address Bar let you Search anything and it will automatically fetch Some website suggestions to open.
Some Important tools Like History Manager, Bookmarks Manager, Download manager is Included in this browser.
---
SeaMonkey for Mac – Best Web Browser
This is the Open-Source Web browser for Mac Browser. Anyone can use this SeaMoney web browser on their Device without any issues. This web browser can work on any Version 0f Mac. There is one issue on this browser is that it takes long time to startup, and UI is outdated. This is basically an All-in-one Internet Browsing toolkit, which you can use on your Mac. This web browser works on Mozilla Firefox Source code, If you are a Developer then you can contribute in this browser by develop some of the features. Have a look at some of the common features of this awesome browser from below.
Features of SeaMonkey
Supported Addon – This Browser Supports many Addons, Which you can use just like Chrome or Mozilla.
Other Features Like Password Manager, Customize Toolbar etc also included in this Web browser.
Save from Most of the Virus, Threads, Malwares.
---
Vivaldi Browser
Vivaldi is very cool web browser which is available for Mac users. Personally I also like the look & feel of this browser, it's very cool. It gives tons of customisation features which you can use on your Browser. You can add your favourite websites on your Bookmark panel, and manage them easily with inbuilt bookmark manager of this Browser. This is one of the coolest feature of this browser. Interface and UI of this Browser is also very much smooth, so try out this browser right now on your device and enjoy it.
Features of Vivaldi Browser
Supports Theme – You can Change any theme of your choice for get a new feel on this Browser.
Tab Stacking & Tab Tilting Features are also build in into this browser.
Customize the way you want, there are many customisations are available on this Web browser which you can use.
---
Stainless Browser
This is very light-weight web browser, which you can use on your Mac. The UI of this web browser looks like google chrome, and it works flawlessly on any MacBook. The Biggest Feature of this browser is this browser runs of Algorithm, if any of one browser hangs, it will not lag other tabs due to have javascript codes or flash. This browser will not crash if one of the tab is not responding. That particular tab may crash, but entire browser will work like charm.
Stainless Browser Features
Light Weight Browser.
Support Gestures like Long pressing will do some new tasks.
Bookmarks manager Included in this web browser.
---
Flock Web Browser
Flock Web browser is best web browser if you have Social profiles on multiple networks. It have inbuilt feature of Giving you Images, Videos, news from your friends from Sites like MySpace, Facebook, YouTube, Twitter etc. It can give you latest News feed at just one place without any kind of trouble.  This web browser works on light weight coding and working smoothly on MacBook. This is the one of the best browser for mac in 2017, which you can use on your device. Check out some of the features of this flock browser from below.
Features of Flock Browser for Mac
Deliver News of All of your Social Profiles at One Place.
Inbuilt Multimedia Control Buttons for play videos from your Feed.
Easily Share anything across your Social Media.
---
Fake Browser
Fake browser is available for Mac OS which can help you into automation of tasks. These days, everything is going into automation like Website payments, Bill payments etc. This Web browser is available on their official Website Called Fakeapp. This web browser is just like a flow, You can give this browser different commands like opening a URL then run Javascript code etc. iMacros is the perfect example of this browser. This Fake browser runs on some open Source Projects which will help you to Automate web Tasks Just Like iMacros, But this works graphically, so easy to use for anyone.
---
OmniWeb Browser
OmniWeb Browser have some features, which are not available on Google Chrome, Mozilla Firefox till yet. This browser was launched on 1995, and both Stable + Beta versions of this app available these days. Also have a look at how to access blocked websites on Android, which we was posted earlier. You can rearrange anything on this browser and change it completely according to your choice. There are lots of customisation features available on this browser, so simply have a look at them by installing this browser on your MacBook Right now from below available download URL.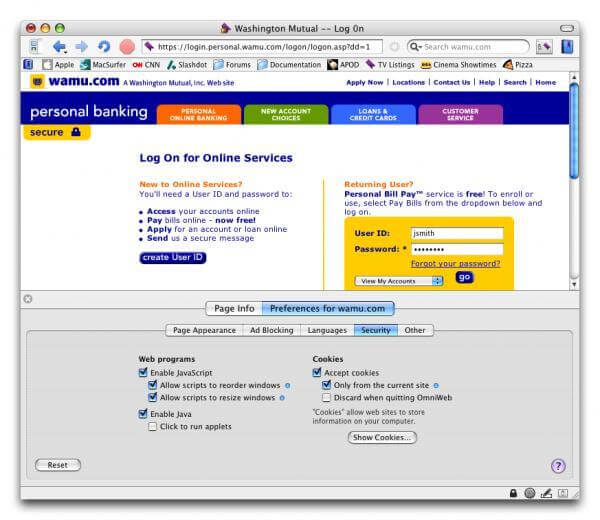 ---
Torch Browser for Mac
Torch browser, This name Remembers me the name of TOR Browser :p. This browser have lots of cool features like Download torrent files without any third party software, saving Youtube videos, Sharing on social networking sites and much more. This is one of the most powerful browser for Android devices, which you can use on your device. This browser is based on Google Chrome obviously, and working flawless. Latest version of this browser have some of the cool features, which you can try after downloading it from below, So have a look at it now from below.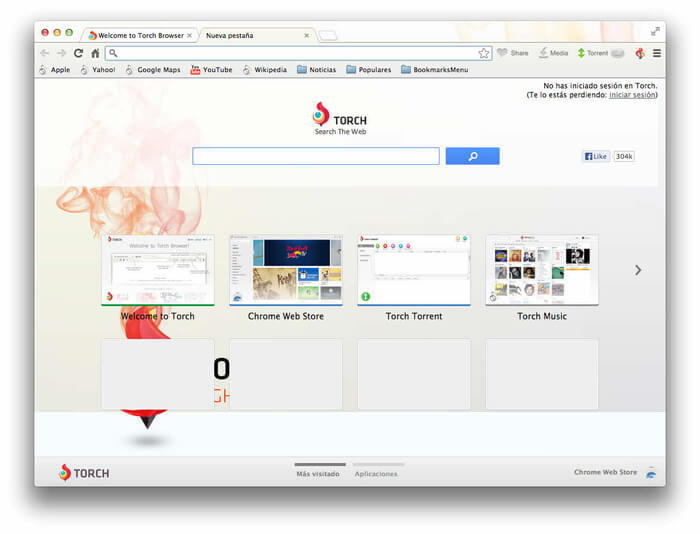 ---
Rockmelt Browser
This RockMelt browser is based on Chromium, which will give you fastest browsing experience ever. This Browser have some useful tools build it, like search toolbar etc. Just Like Google Chrome, it also sync bookmarks, feed, history to your all devices and you don't need to worry about loosing any of your important data. This is the browser, which is made for social media users. This browser have advanced features, and Integrated the UI of Twitter to get latest feed on homepage of browser, post Facebook status and much more.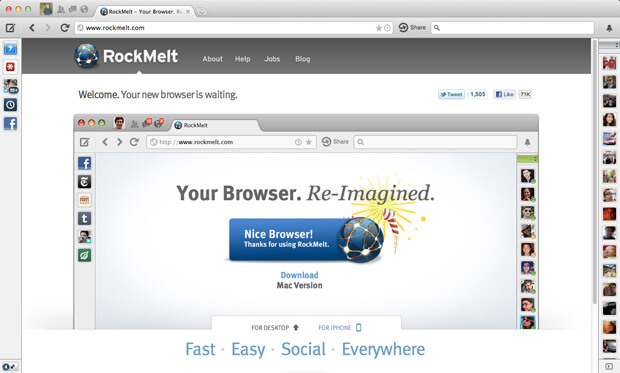 ---
My Honest Opinion on Best Browser for Mac
According to me, Apple Safari is the best Web browser for Mac OS. If you want to install third-party Addon into your Browser, then you have to use Google Chrome Browser. Else Apple Safari is the Best web browser for Mac Users, Cause it doesn't lags at all. Google Chrome in Mac may lag sometimes due to some heavy scripts, But Safari Simply Doesn't. So If you are also a Mac user, then you can try our best Browsers for mac, Which I have mentioned above and try out on your Mac. If you have any more queries regarding this post, then drop a comment below, I will try to get back to you asap, Stay tuned for more cool tutorials / opinions like this, Peace out!