Smartphone Tricks
Android Mobile Tricks: Android Mobile Phones are the fastest & Stablest Phones these days. Everyone wants to use Android Phone these days, because of much features are available in Android Phone. Android Smartphones are based on Linux operating System. Android Operating System is powered by Google. In This Post, We will discuss Useful Android Tips & Tricks. Some of The users will already know tricks, which are listed below, but these tricks are for newbies, So must read full post from below. Also checkout my Other Android Tricks. Also i was shared some whatsapp tricks.
Android Phone Tricks
Get some cool android tricks from below, & try them out. I am sharing these tricks, which i am also using personally in daily use. You may read out full article from below. I have also added full details, which you can use in your Android phone & let you increase power of your Android Phone. Also read how to run 2 whatsapp in one android phones. Using Android Phone is normal thing these days, you must know about your Mobile Phone deeply for more knowledge. So checkout full article from below, here we go.
also checkout – Top apps for Rooted Android Phone Users.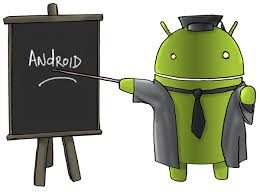 Quick Look at The Post
Customize Android Phone
Remove System Apps
Turn Off Notifications of any app or disable apps.
How to Kill Friend's Wifi Connection
Increase Ram in Android
Fix Common Play Store errors.
#1 Customize your Android Phone
Biggest Advantage of Android Phone is that you can customize it in any way, which you want. You can set custom lock screen, Custom launcher, Custom status bar & Notification panel, new keyboard & much more customizations you can do in your android phone. So here i will tell you some top / best apps for customize your Android Mobile Phone.
Top Custom Launcher apps
Install Above apps one by one in your Android Phone & Choose best one for you. These was the 3 best Custom launcher apps, which you can use for customize your Phone like home screen, app drawer etc. If you have rooted your Android Phone, then you can customize android phone with gravity box app.
---
#2 Remove System apps (Root Required)
Some Android Phones Like Samsung (Touchwiz UI) Comes with Some pre-installed system apps, also known as bloatwares. Which may slower down your Android Phone. So you must know about, how can you remove some extra system apps like Gmail for fast your Mobile Phone. you can use System apps remover app for Remove system apps from your Android Phone. This app is available in the play store without any charges. Let's Check it out. Also you can use lucky Patcher app for Remove system apps from your phone.
---
#3 Turn off Notifications & Disable Apps
You can turn off notifications in android mobile phone easily. For example, you are using Whatsapp & you are getting too much notifications, then you can disable Notifications for specific apps in your Android phone. Seems pretty cool feature right. you can follow below easy steps for turn off notifications in your Android Phone.
At First, Open Settings > Apps
Click on any app, in which you want to turn on notification & UnTick on "Show Notifications" Button.
This way, you can turn off notifications for specific apps in your Android Phone & you will no longer get annoyed by apps. So now, question comes that how can you disable apps in android, yes you can disable system apps android phone easily without rooting it. For Disable any app, Follow below easy steps
Goto Settings – Apps – all
Scroll down & Click on any app & Tap on "Disable App" button & Click on Yes
Also Read – Run 2 Whatsapp in One Android Phone.
That's all, in this way you can disable system apps in your Android Mobile Phone easily. so next, we will proceed to how to kill your Friend's Wifi Connection.
---
#4 How to Kill Neighbor's Wifi (Root Required)
At Next, we will talk about how can  you kill your friend's or Neighbor's Wifi Connection (Just for Fun). For Kill any wifi connection, at first your Rooted android Mobile needs to be connected with their wifi connection. if your Phone is connected, then you can easily kill your Friend's Wifi connection, & they will not able to use Internet data from wifi. Their Phone / Pc will be connect with wifi but they will not able to download or Browse anything. Use this trick for funny purpose only, do not use this trick for any wrong works. You can follow this easy guide for kill your friend's wifi by wifi kill app. How to Kill wifi in Android.
---
#5 Increase Ram in Android (Root Required)
RAM – Random Access memory, in which program's memory stores & they run. In Some old Android Phones, you will see 256/512 MB ram, which is very low amount of ram. It will cause your Phone will lag if you run some heavy apps like facebook, messenger etc or if you run any heavy game, it won't able to run. Then in this situation, you have to ways. first one is to buy a new phone & second one is to increase Ram in your Android Mobile Phone. You can choose anyone of them. So you can increase ram in your Android Phone. In Actual, we call it increase ram , but in reality it's about increasing swapping memory in your Android Phone, in which we use phone's storage as RAM & it will increase your Phone's Speed & Boost performance. So Let's Try it out. You can follow my full guide about how to increase ram in Android Phone.
---
#6 Fix all Common Play Store Errors
In Android Phones, Most of times you may face Download error in Play Store. Below i will tell you how can you fix all play store errors. it will fix your play store for sure 99%. If your error still not solve, then you have to reset phone, sometimes, after reset phones still play store errors not solve. then  you have to flash stock firmware of your Mobile Phone. So have a look at all common play store errors & fix them out.
Error | Solution
DF-BPA-09 'Error Processing Purchase –

Settings – Apps – clear data of Google Services Framework.

Google Play Store error 194 –

Settings – Apps

–

Google Play Store – Force Stop, Clear Data

Google Play Store error 495/504  –

Follow Steps of #1, & #2 Solutions

Google Play Store Error 941 –

Settings – Apps – Clear Cache of Google Play Store & Download Manager

Google Play Store Error 504 –

Follow Steps of #1 and #2 Solutions

Google Play Store Error Code 491 –

Remove Google Account & Login Again, Also Clear Data of Google Services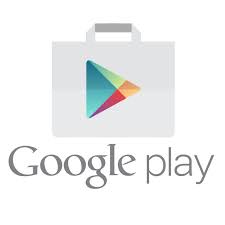 Must try – Top Free Recharge apps
These was the common play store errors, with fix solutions. It will fix your Problems with Google Play Store download issues. If you are getting any other error, not in the list above then you can follow all steps from number 1 to number 6, it will solve errors of play store.
---
Conclusion
So these was the Common Android Tips & Tricks for Daily Use. You can also use them & it will help you a lot while using android mobile phone. i will add some more tips soon in this post. Keep checking this post for more tips & tricks like this. These was android tips for beginners & android tips and tricks 2015 for newbies. if you want to know anything about android, then feel free to comment below, i will try my best to help you out in this matter. I hope you have liked this post. Keep visit here for more stuffs like this. Thanks for Visiting.
you may also like
Top apps for Rooted Android Phones