Amazon Lightsail is a new Service from Amazon, in Which they are offering Virtual Private Servers at cheapest price ever. This will surely compete with hosting companies like Digitalocean, Vultr etc. If you are also a Blogger, then you must already know that Virtual private servers are better in comparison to shared hosting, because of root access, faster speed, full Control over the hosting. So it's highly recommended to use VPS (Virtual Private Server) for host your website. Amazon Lightsail is the perfect solution for this. You can buy VPS at cheapest cost ever from Amazon Lightsail and host your Website in it.
In this Tutorial, I am going to explain how can you install WordPress on Amazon Lightsail and host your wordpress website in it. So you must try out this Amazon Lightsail on your website and enjoy Lightsail services officially from Amazon. I have explained full step by step tutorial on installing wordpress on Amazon Lightsail. If you want to use cloudflare with this Amazon Lightsail, then you can use that too, by following below mentioned steps. So Simply have a look at this now from below and host your website right now on Amazon Lightsail and rock the world!
Current Offer – Enjoy Amazon Lightsail Free for 1 Month on Sign up!! (5$ Plan Only)
Pricing
How to Install WordPress on Amazon Lightsail
If you want to install WordPress on Amazon Lightsail, then simply have a look at below tutorial. This hosting service powerful, yet low priced service specially for budget users. Amazon already providing hosting solution to big giant companies, but This is the light service from them in very low price. So if you wanna try this service, then you can try it out. Just follow simple steps now from below and enjoy this Amazon Lightsail service for free.
Simply Visit Amazon Lightsail from your PC.
Then Click on Sign up button from there, Simply Login or Sign up with your Amazon Account.
After installing wordpress from the list, simply scroll down and select the plan of your choice.
Enter name for your app, and click on Create button.
Wait for few seconds, and App will be ready. So Now, Follow below steps according to your choice. If you wanna use cloudflare with this, or not follow these steps accordingly.
How to Get WordPress Password After Install Amazon Lightsail
Open Amazon Lightsail Homepage, You'll your App here, Click on Connect button from there.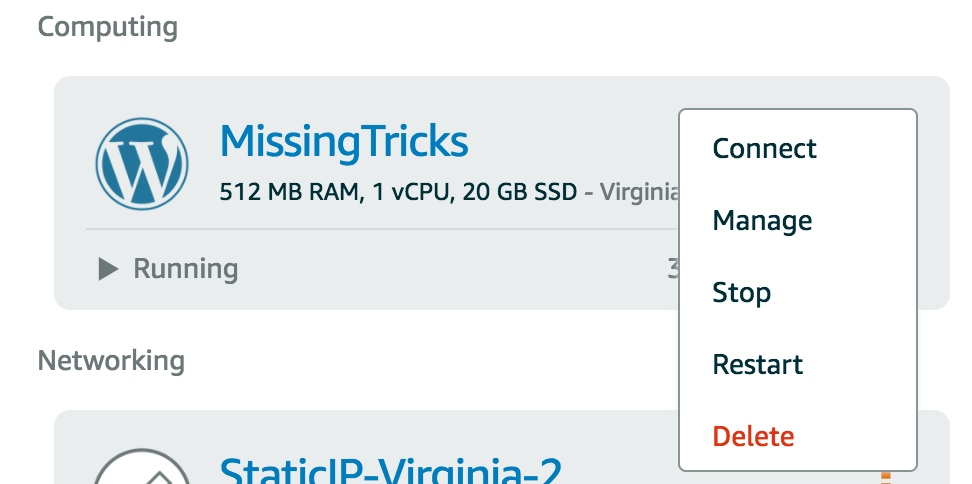 Note – Make sure you disable popup blocker.
It will launch a new window with terminal access. Simply Enter below command here.
cat bitnami_application_password


After Enter this command, it will show your password of your wordpress.
Remember default Username is – user and password which you got after enter above command.
Now WordPress Installation has been completed, Simply follow below easy steps for Setup DNS for make your site live on Amazon Instance.
---
Setup DNS for Amazon Lightsail without Cloudflare
Now After create that app, in main page of Amazon instance simply click Create other resources, Click on DNS Zone.
Then simply Enter Domain URL which you wanna use with Amazon Instance, Click on Create DNS Zone button.
Now Simply Click Add Records button from here, Select App name which you was created and click save.
Scroll Down and you will see 4 nameservers there, simply use those nameservers from your Domain Registrar, For Example I was bought domain from Godaddy so I have to login into my godaddy account, Click manage domain and change nameservers.

Note – After Set these nameservers, make sure you wait for upto 24 hours to complete dns to take effects.
---
Setup DNS for Amazon Lightsail With Cloudflare
If you would like to use Cloudflare with Amazon Lightsail for use wordpress, then Login into your Cloudflare account.
Add your Domain in your Account if you haven't done it already.
Open Amazon Lightsail Homepage and Click on Create other resources, Select Static IP.

Select Name of the app and click Create button.
You'll Get one IP address, Copy that.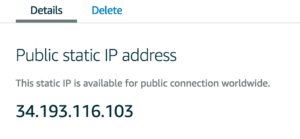 Open Cloudflare account, under DNS Zone Enter these records.
Name – @ | IP – Which you copied form Above Steps
Name – www | IP – Which you copied form Above Steps
Now wait for few hours, and wait till DNS to take effects, it may take upto 24 hours to complete the process!
Conclusion
In this way, you guys can surely install wordpress on Amazon Lightsail and host your website and get faster speed. Stucked at any step? Simply Drop a comment below, I will try to answer your Query as soon as possible. So stay tuned at our blog and please share this tutorial with your blogger friends.