Android Ad Blocker Apps: Hey Guys. in this Tutorial I will tell you about best Ad Blocker apps for Android. Ad Blockers are very useful if you hate to see ads on your Android. Some websites use pop-up ads, which may irritate some users. So if you are looking for some of the best Ad Blocker apps for your Android, then you can read this full post. Previously, I was posted Block ads on Youtube app. If you use Internet on daily basis, then you may have noticed that some websites like movie download websites have very irritating ads, which anyone don't want to see. Most of the websites owner earn money by show Ads on their Website, So it's not really recommended to block ads. But if you are really want to do that, then you can simply check some of the best Ad blocker apps list from below.
Best Ad Blocker Apps for Android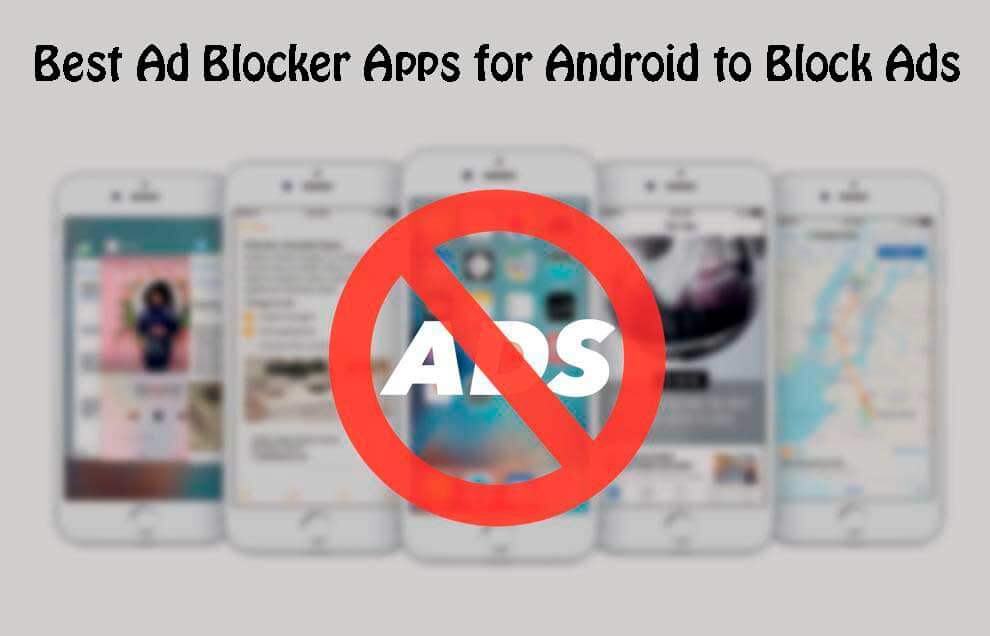 There are many Ad Blocker apps Available for Android. But I am going to share some of the best ever Ad Blocker apps for Android. I have posted about Best ad blocker apps for both rooted & Non-Rooted Android devices. You can download & Install any of the app from below according to your choice. This Ad blocker app can work on various Android devices and help you to have great experience while using Internet on your Android device. So let's have a look at best of the Ad Blocker apps for your Android now from below.
Must Check –
---
Adblock Browser for Android
This app called Adblock Browser for Android is one of the best App for Blocking Ads on Android. This app doesn't requires root and can work on Any Android. This app is a browser, which can browse any kind of Website without any ads. So you just need to Install this app, and open. Visit different websites on your Choice and enjoy browsing Internet without any kind of Ads. This app is officially available on Google Play Store. Click on below Download link & Start downloading it on your Android device.
---
#2 Brave Browser: Private AdBlock
This is one of the best Ad Blocker browser for Android. This app helps you to surf web in more secure way. This app can block any kind of Ads on All kind of websites. This app is Looks same as Google chrome, but have some extra features. You can lock Different websites with this app, enable https on every website for privacy, Block Javascript for browse even more faster, Block Ads and much more. This app also helps you to save some data and save battery of your Android. Download this app now from below & enjoy on your Android.
Features of Brave Browser
Looks Like Google Chrome Browser.
Almost all Features like Desktop View of Google Chrome Added in this app.
Working Smoothly, Fully Secure.
Enable Fingerprint Protection on Websites.
---
#3 Ad Away – Rooted Android Only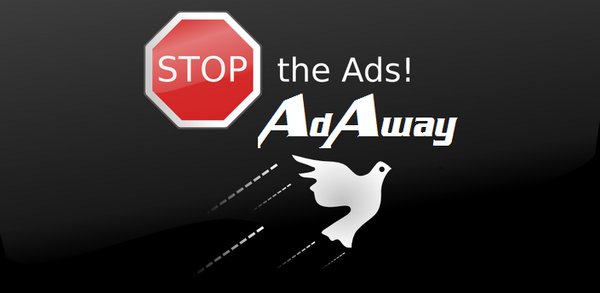 Ad Away is best Ad Blocker app for any Android device. This Ad Blocker is designed only for Rooted Android devices. You can't use this app on non Rooted Android device. This app can help you to block any kind of ads on your Android. Biggest benefit of using this app is it's completely free to use, It installs on your System and add ad blocker commands on Hosts file of your Android system. You can enable or disable this Ad Blocker on your Android anytime with just one click from this app. So let's have a look How can you use this Ad blocker on your Android from below.
Must Check – How to Root Android without pc
Features of Ad Blocker for Android
Designed for Rooted Users only.
Block any Kind of apps without any worries.
Install Ad Blocker in System to block ads in All kind of apps.
Disable All Ads from all apps.
How to Block Ads on Android with Ad Away
Download Ad Away for your Android Device.
Install it on Android and Open it.
After that, Simply Open this app. This will ask for root permissions, simply allow this app.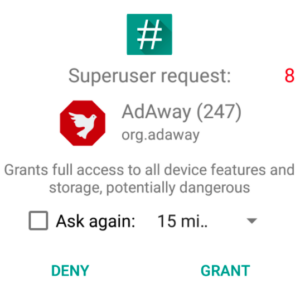 Now Click on "DOWNLOAD FILES AND APPLY AD BLOCKING" Button.
It will Start downloading files & apply on your System. Then It will show you success message.
Now you're done. You have successfully blocked all kind of Ads on your Android device. You can use any app, you will not see any kind of apps on your Device now. If you have any more questions regarding this, simply comment below.
---
Note – I Don't recommend you to use Ad Blocker. But If you want to get rid of Ads, then you can use it.
Conclusion
So Guys, these were the some of the best ever Ad Blockers apps for Android which you might use on your Android device. If you know any other good app, then let me know via comments below. These apps can help you to block Any Kind of Ads on your Android device without any worries. Thanks for visiting this blog and stay tuned here for more cool tips & tricks regarding Android.