Do you also feel anxiety while making any hard decisions? Here are the easiest ways to make a hard decision easier for everyone.
We gathered a list of the top 6 ways in which you can try to choose a single option out of multiple possibilities. Don't worry, we aren't going to ask you to hire any advisor agents for this, you can try all these ways on your own without leaving your comfort zone.
Most of the students suffer from this kind of situation in their normal routine life, whether they choose to watch Netflix or spend hours on study? Should I ask her out or not? Do I have to apply for an internship or wait for another opportunity?
There are a ton of similar situations that you can't avoid but choosing a random guess can save your time and leave you with no regrets.
Some of the following ways are simple habits you can consider as an important factor while picking something up out of choices. Also, we had mentioned a tool that we usually use while we're on a busy schedule and don't want to freeze our minds with plenty of false ideas or outcomes. Let's begin with the ways you all are waiting for;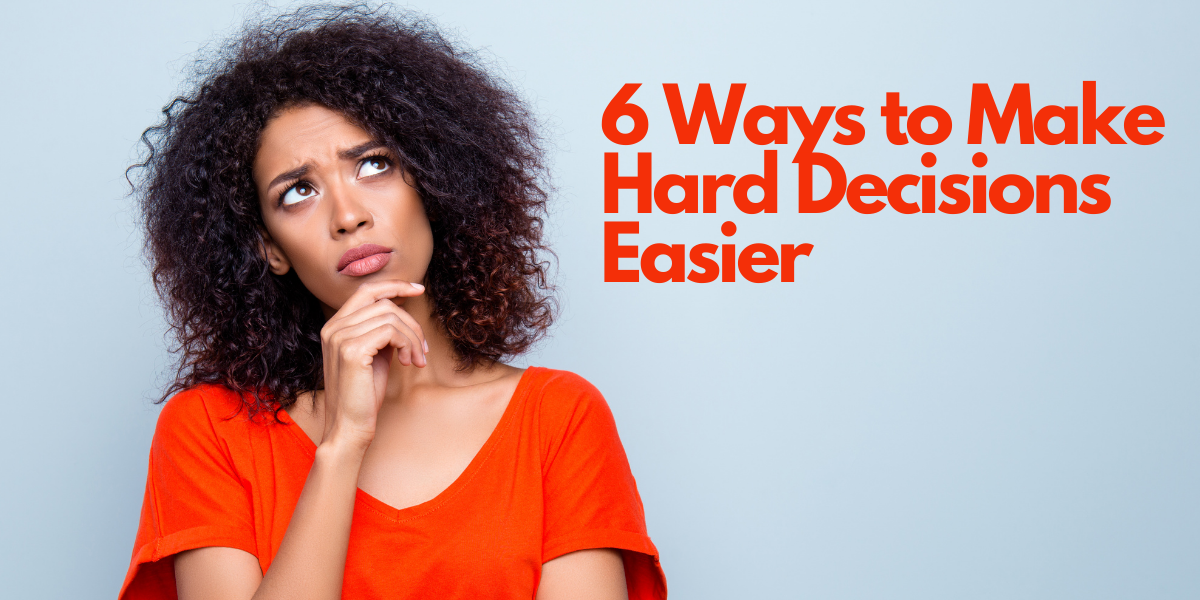 It's on the top of the list because it's a tool that helps you in getting a random pick out of your multiple choices.
Here, the fact doesn't affect anything because the algorithm doesn't require any specific or detailed description of the options. You just have to enter your question along with your available options, however, in this tool, you can add up to 10 options at a time and the tool will pick a random option for you.
The results will be random, there is no guess or structured algorithm which you can crack. So, it's a pretty good task if you are confused between the plenty of cars with the same budget and features but different brands. This tool will surely get you out of the box in no time.
Find the Needs
Now let's be practical about the seriousness. If you have to make some important decision for your career or individual benefits you should know about all the possible outcomes. Why do you need to pick this, and what will affect me if I don't choose any of them and fall for a random guess.
See, You can't go with the follow with such decisions because you're in a situation where you can't step back and have to move forward no matter what happens next. So, choose wisely, find the needs and read the facts if the chosen option can fulfill your needs or not.
Listen to your Guts
Sometimes listening to your guts can save you from big trouble. Here, in this step, we don't talk about professional life, but personal status.
If you're interested in someone and feel shy to confess your feelings in front of him/her then you might need to listen from your gut feelings.
If you're truly into someone then we suggest you forget everything and just say out loud what you feel about the person in front of him/her. Don't wait for a long period for the right moment to happen because there is no certainty of charm in future. So, why wait when your guts want you to ask them out.
Analyze Pros-Cons of It
The job isn't done yet, once you pick an option you still have to deal with many more questions. What possible pros and cons can happen to you or your business. Let's take here an example of a car, as we did in the above steps.
We want to buy an SUV for a family and have plenty of brands that offer the same interior and features at the almost same price range. Then it will become a bit harder for you to choose which car suits your need, right?
Here, as we mentioned that we need a car for the family, so it must have to be fully comfortable and filled with safety gadgets and airbags. Because you can't risk your family with an SUV which can beat the meter with 280km/h speed.
Keep a Backup Plan
Always keep some backup plans in case you chose the wrong decision and in the future you might have to face some big losses. You should have some other backups which can help you again in settling down for a bit.
Let's take an example of stocks here, don't put all your money on stocks just because you know how it works or your luck is on the charm peak. You must acquire some minor investments which you can claim when you're in bad situations.
Invest in property, mutual funds, or fixed deposits. This money isn't going anywhere and also it will return you some interest along with the passing days.
Don't fall for Opinions
You must have to make decisions on your own, if you take advice from multiple friends then you'll get a bunch of options and ideas which will surely confuse you.
So, it's better to stick with your own decision because in the future if you fail, then you have nobody else to blame on. All the credit or success or loss will be yours, which seems good for you.
Conclusion
So this was all about 6 ways to make hard decisions easier for anyone, related to any topic with random pickup or based on facts and figures. If you like our words then make a share with your friends or family to help them in making quick decisions.